Art therapists help patients heal physically and mentally. Painting, drawing, sculpting and other forms of art increase dexterity in patients with physical disabilities, and art functions as a therapeutic release to help people become more emotionally healthy.
The art therapy program at Concordia, the only one of its kind in the state, will prepare you to serve in the health field through your art. A degree in art therapy provides you with a quality foundation for you to use your creative process to help people of all ages improve their health and emotional well-being.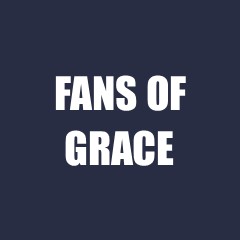 5:1
Student to faculty ratio
Experience Concordia's Art Department
Art Therapy
Sample Academic Outcomes
Careers
Art Therapist
Counselor
Psychologist
Graduate Schools
Wayne State University
Southwestern College
Seton Hill University
Pratt Institute
Brommer Hall
With the only entire building dedicated to the fine arts in the GPAC conference, Brommer Hall is designed for student to interact, support and strengthen all aspects of their art disciplines.
Red Path Gallery for Art
Nestled in downtown Seward, the Red Path Gallery for Art provides an opportunity for students and the community to showcase, critique and collaborate on art projects.
Center for Liturgical Art
The Center for Liturgical Art was established as an institute of Concordia University, Nebraska to create a program capable of spreading the Gospel through art while allowing students the opportunity to learn about being an artist in the Church.
Art Club
An organization run entirely by students in the Art Department, the art club provides you with an opportunity to grow in your art through collaboration with your classmates.
Art Therapy
Sample Course Schedule
Semester 1
ART

100

Tools, Materials and Safe Process

Conceived as a broad-based, integrative approach to learning as well as making, the Tools, Materials and Process entry-level studio experience explores the basic principles of constructing, fabricating, and using materials for image and object making. Basic skills with studio hand tools, power equipment, material handling, and applicable safety procedures will be emphasized as applicable to working as a student in the Art department. Course fee.

Foundation in the basic perceptual, expressive and design aspects of drawing; use of various black and white media and diverse subjects.

Explores capturing, digitizing and editing images with an emphasis on meeting aesthetic and technical requirements of the graphic design industry. Students will learn to color-correct, manipulate, retouch, enhance and composite digital images.

Art

203

Two-Dimensional Design

Explores the elements and principles of composition, systems of organization, and the exploration of two– dimensional media. This course provides an analysis of the interaction between visual subject matter, form and content. Emphasis on perceiving formal relationships in natural and artistic context

Psy

101

Introduction to Psychology

The course is a survey of psychology as a natural science and a social science. As a study of human behavior and the mind, the course examines current sub-areas of psychology with attention to neurology, the environment, situation and experience, and the self. Throughout the content, the course also considers how presuppositions in philosophy and theology intersect, integrate, and conflict with views on the human condition.
Semester 2
Visual Studies will place an emphasis on the development of higher-level critical thinking skills and a broad introduction to the aesthetic vocabulary of form, concept, criticism and historical theories in the visual arts. Students will develop skills to articulate and defend critical positions about artists, works of art and art exhibitions.

Art

205

Three-Demensional Design

A course in Spatial Dynamics. An essential foundation, providing a strong understanding and use of made objects in space, simultaneously shaping space. Students explore objects in space and time, and explore space and time in objects. In doing so, they learn about the structure of form, the power of design and the use of design as a means to expression and craft. Students are encouraged to investigate the potential of a range of materials and working processes.

Drawing II will place an emphasis on landscape and still life subject matter. Both traditional and experimental approaches will be considered.

Math

122

Introduction to Statistics

The fundamentals of elementary statistics, data collection and analysis, probability, distributions, sampling, hypothesis testing, correlation and regression.
Semester 3
ART

223

Water Based Media

Exploration of the unique characteristics and potential of water based media; various techniques and styles for personal expression.

Art

235

Basic Digital Photography

Explores photography as an art medium. No previous experience in photography is necessary, but drawing and design should be considered very important prerequisites. This is not a course in technical, applied, commercial, or professional photography, and we are not concerned with conventional problems, routine, or formula solutions. Specific, unique seeing is our goal and success is incumbent upon the ability to explore, with an open mind, a number of visual possibilities. The main emphasis and activity will be the production of acceptable pictures through the control of light, camera function, digital production, printing, and group critiques.

Cover a range of concepts, traditions and techniques that are specific to the discipline of ceramics. Projects will revolve around the topics of space, structure and form. Techniques and processes including hand building, surface treatment, wheel thrown techniques and glazes will be covered. Through making, skills will become more developed providing a higher sense of confidence with the medium while allowing for more control over objects and projects.

A historical survey of the art and architecture of European and near Eastern cultures prior to the Renaissance; art of Islam, Oceana and the native arts of the Americas.

Psy

221

Lifespan Development

This course will address the entire range of the human life chronologically from the moment of conception through death focusing on the physical, cognitive, social and personality development of each chronological period. Basic theories, research findings, and practical applications will be discussed.
Semester 4
Provides students with an overview of the history of art therapy and the profession of art therapy including theories and various populations. Includes a hands-on art workshop. Prerequisite: sophomore standing or higher.

A study of painting, sculpture and architecture from early Renaissance through 19th century styles. The art of the Eastern cultures of China and Japan will also be explored.

Exploration of basic technical and expressive possibilities in painting that deal with a variety of problems in basic structure, elements of space, and surface quality.

The concepts and materials of sculpture are inextricably bound together. This course is a rigorous introduction to the major issues and techniques of sculpture, including a critical dialogue in contemporary sculpture. The course will be structured around an intensive investigation of several diverse ideas that make sculpture, such as: carving, casting, constructing, fabricating, space installation and social context.
Semester 5
A study of the diverse movements within the fields of painting, sculpture, architecture and photography from the beginning of the 20th century to the present time. Recent developments in art theory will be emphasized.

Students learn to use selected printmaking techniques such as woodcut, etching, drypoint, aquatint, screen printing.

Psy

442

Introduction to Counseling

This introductory course is designed to assist the student to 1) reflect upon attitudes as a helping person 2) increase ability to use a problem management model 3) acquire the various skills that undergird an effort to effectively listen and respond to another person and 4) develop a personal philosophy of helping.

Psy

451

Personality Theory

A study of the dynamic organizations within the human organism of those psychophysical systems that determine the individual's unique adjustments to his/her environment. Empirical and speculatory viewpoints are studied with careful differentiation between surface and depth factors. A variety of personality theories are explored for direct applicability to the work of teacher, counselor and enabler.
Semester 6
Art

425

Collage and Mixed Media

A study of the history and theory of collage. Exploration of the unique characteristics and potential of two dimensional collage, assemblage relief, and installation. Conceptual development through the presentation of various techniques, theories, and approaches.

Psy

445

Abnormal Psychology

Reviews theories and methods which underlie the classification and study of as well as responses to abnormal behavior.
Semester 7
Art

301

Methods of Art Education

Prepares to teach art history, art criticism, art production, and aesthetics in the elementary classroom. Provides opportunity to identify, understand, and evaluate children's art work. Explores two and three dimensional media and the production of an art curriculum.

A guided plan of study resulting in a professional print and digital portfolio, resume', job search process, business interview etiquette and attire, and planning for post-graduate career opportunities.