Visit Campus
The best way to experience Concordia's tight-knit, supportive community with values is to see it for yourself through one of our visit opportunities, where you can meet with current students, faculty and staff to get the answers you need to make an informed decision on if Concordia is a good fit for you. You can also discuss your future and career goals with an admissions counselor and learn more about your financial aid options.
Personalized Visit
Schedule a personalized visit designed just for you and your family where you'll meet with current students, faculty and coaches to learn more about Concordia and how our community can give you the tools you'll need to be successful.
Visit Days
Visit Days will provide you opportunities to visit campus with other prospective students and get a sense of our friendly and energetic campus. Throughout the day you'll meet with students, professors and coaches, attend chapel, explore financial aid options and get support to help you make the best decision for your college experience.
Virtual Tour
We invite you to take a virtual tour of our campus in Seward, Neb. and get a feel for the Concordia community.
Connect With Your Counselor
Schedule a time to meet one-on-one with your admissions counselor, where you can ask any questions you have about Concordia, the application process, scholarships, or anything else that you'd like to know more about. These sessions are typically 15-20 minutes in length.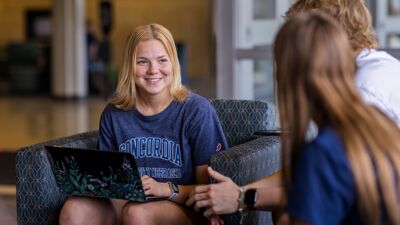 Apply to Concordia
Whether you're applying to Concordia to pursue your bachelor's or master's degree, or looking to get a jump start on your college career with dual credit or simply want to take some classes to expand your mind and get continuing education credit, our free application process will take less than 20 minutes.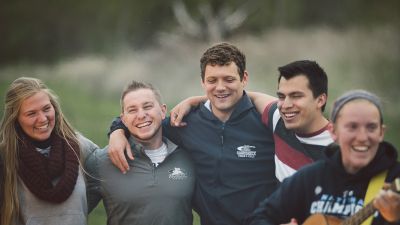 A Private Education With Value
You'll find a more meaningful college experience at Concordia, where you'll be part of a supportive campus community as you study your passions and prepare to make a positive impact in the world. Through generous scholarships and financial aid packages, your tuition at Concordia will be similar to what you will find at a large public university.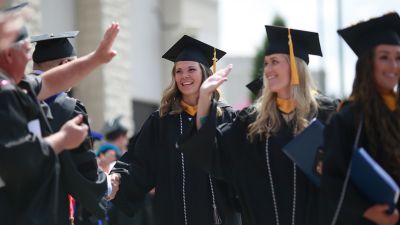 Student Success Is Our Priority
Your success at Concordia is not just defined by your GPA, but how you're equipped to make an impact in your career and throughout your life. We're committed to providing you the academic and spiritual tools you'll need to be successful in all facets of your life.