No breakpoint
Breakpoint
sm
Breakpoint
md
Breakpoint
mlg
Breakpoint
lg
Breakpoint
xl
Breakpoint
2xl
Personalized Visit
We welcome you to experience our supportive and fun campus community for yourself by scheduling a personalized visit designed just for you. If you have special interests for your visit like meeting a program director or coach or discussing financial aid, please let us know.
During your personal visit, you'll be able to talk one-on-one with professors and coaches, meet current students, tour campus virtually and get your questions answered.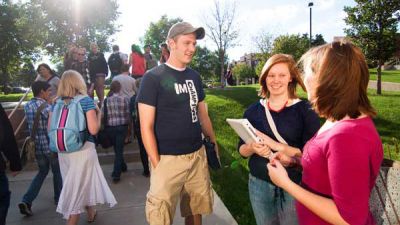 Experience Concordia's Campus
Personalized On-Campus Visits
We have implemented various health and safety requirements on campus to keep our guests, faculty and staff safe. When registering for an on-campus visit, please expect the following:
The dorms are open, but the dining hall is not open at this time.
Face coverings are required at all times when indoors. You may bring your own or we will supply one for each member of your party.
Upon arrival to campus, your family will have a reserved parking spot with posted instructions on how to notify us of your arrival. Upon notification, a host will come out to accompany you to the welcome area.
More information on our campus health and safety measures is available here.