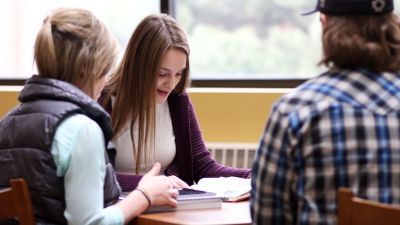 B.A.

Psychology

Major

Minor

Teaching Endorsement
17:1
Student-to-faculty ratio
75%
Faculty with terminal degree
Psychology answers big questions like, how do the mind and the body interact? How can we tell if the world is really the way we think it is? What are the roots of violence? If you've ever wondered about similar questions, then the study of psychology might be the right fit for you! A psychology degree can offer an excellent introduction to the fundamental questions of human life, as well as prepare students with the relevant social, technological and communication skills necessary to be successful in the workplace.
Psychology is an academic discipline and an applied science which seeks to understand human and animal behavior (normal and abnormal) and the cognitive, emotional, social and biological processes related to that behavior. From exploration of child psychology to applied behavioral analysis, students who choose to major in psychology will better understand diverse human societies and cultures.
While you pursue a degree in psychology from Concordia University, Nebraska, you will study the human experience by exploring the many areas of the psychology discipline such as mental disorders, social interactions, memory, learning and human development. With these skills you can pursue a career in counseling, human and social sciences, corrections and research.
The bachelor's degree in psychology at Concordia is ideal for students seeking a strong theoretical foundation in the field of psychology. Offering a diverse psychology curriculum, Concordia Nebraska's psychology professors use approaches that range from the scientific to philosophical and the experimental to the theoretical. Through exploration of these methods, you will develop and apply problem-solving skills to help you think analytically and communicate persuasively in the professional psychology world.
Program Differentiators
Core Concepts
The psychology program at Concordia University, Nebraska presents students the opportunity to learn the basics of human behavior in an environment that encourages students to solidify the integration of their Christian faith and professional field of psychology to prepare them to excel in graduate studies and future careers and to develop a deeper understanding of others and themselves.
Dr. Kathy Miller - Sociology
Dr. Kathy Miller, sociology professor, believes in high-impact learning experiences to help her students find their passion to serve others. Learn more about Dr. Miller in this Faculty 5 video.
Dr. Sara Brady - Psychology
Psychology professor Dr. Sara Brady wants her students to ask questions that have never been asked before. Learn more about Dr. Brady in this Faculty 5 video.
Testimonials
I love Concordia's psychology classes because they really help me to learn about people and figure out how they work.
Nathan Northcutt
Dublin, Ireland
Resource Articles
Concordia Nebraska

Psychology: Learning Objectives

Students in the psychology program at Concordia University, Nebraska will be able to demonstrate knowledge of the theoretical concepts and historical trends in psychology.

Students will be able to use the scientific method to examine psychological questions.​​

Students will articulate the importance of values, ethical standards and diversity in the profession of psychology.

Students will be able to apply psychological principles to personal, social and organizational issues
Concordia Nebraska

Psychology: Program Goals
Students in the psychology program at Concordia University, Nebraska will acquire the fundamental knowledge in psychology, including social, biological, developmental bases of behavior and will utilize psychological theory and empirical literature.
Students will have a strong understanding of psychological research methods and data gathering.
Students will be able to provide competent instruction, supervision and empirically-based assessments for a broad range of clients.
Students will be guided by professional ethics and take into account the rights and needs of those they serve as well as society as a whole.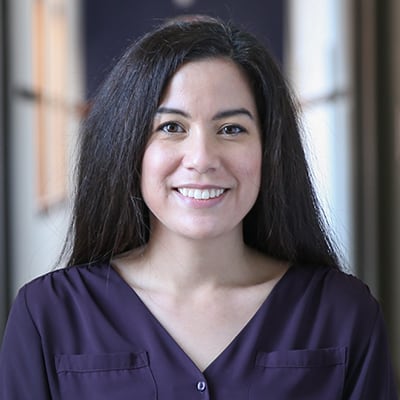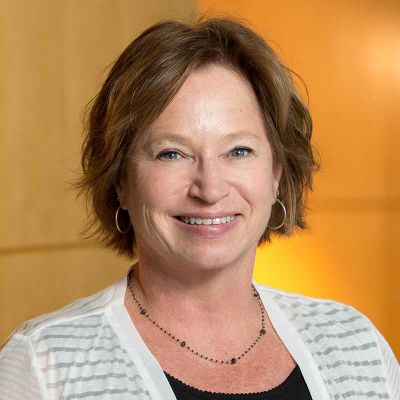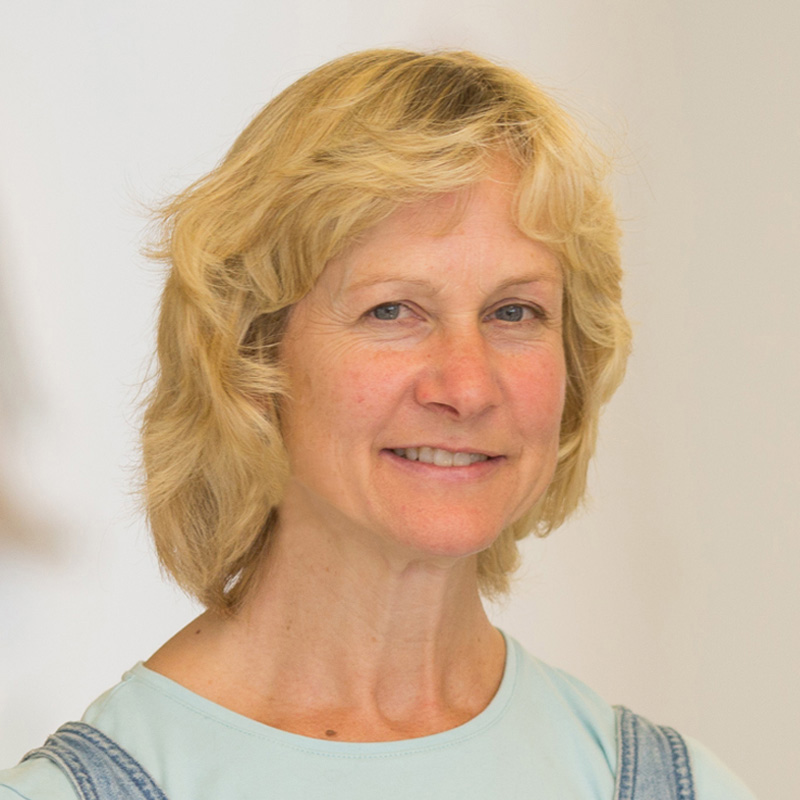 Psychology Courses
As experts in psychology, our faculty and instructors bring years of experience to the classroom.
Meet the faculty
Concordia Nebraska

Psychology: FAQs

What can I do with a degree in psychology?

A psychology degree is a great option because of the variety of skills you'll be prepared with. So, whether you decide on a career in a directly related field, like clinical psychology, counseling or forensic psychology, or a career that might not be as obvious, like chaplain, detective or human resources officer, you can find a job that you're passionate about.

Do I need to earn a graduate degree in psychology to find a job?

It's true that, in order to work as a psychologist, a master's or doctorate degree is typically required. However, a bachelor's degree in psychology can still function as a valuable starting point for a number of career paths. The majority of students with a B.A. in psychology go on to work in human or social services, like career counselors, rehabilitation specialists and probation officers.

If you choose to earn a graduate degree in psychology, you can become a counselor, social worker, clinical psychologist, conduct behavioral research or continue your education to go into any number of professions, such as law, business, or medicine.

What is unique about the psychology program at Concordia University, Nebraska?

There are many great things about earning your degree in psychology from Concordia Nebraska. Here, your required classes are shaped to expose you to cross-curricular experiences which broadens your worldview and opens up the world of psychology to new opportunities. Individualized attention with small class sizes and one-on-one advising means you can participate in independent research in projects that are tailored to your personal interests. Concordia emphasizes experiential and service learning opportunities for our students so you will gain practical, hands-on experience with real-world implications.

Psychology students at Concordia can participate in internships, conduct research or complete capstone projects related to their career interests. Our psychology program prepares you to enter directly in to the job market and or to pursue further education by emphasizing preparation for graduate school.​​​

What is the average salary for a psychology major?

The average salary for all psychology majors, according to the Bureau for Labor Statistics is $35,300. However, it's important to remember that your yearly salary will depend on the career in psychology you choose, as well as your geographical location and the amount of school you have. For instance, a highly qualified private psychologist might earn $116,870, while a social worker might earn $46,890.
Concordia Nebraska

Psychology: Career Outcomes
School Psychologist
School psychologists work within the educational system to help children with emotional, social and academic issues. As a school psychologist, you would collaborate with parents, teachers and students to promote a healthy learning environment that focuses on the needs of children. You might work with individual students or with groups to help them overcome behavioral problems, disabilities and child development issues.
14.3%
Annual Growth Rate2
$42,460
Entry-Level Salary2
$75,090
Mid-Level Salary2
$123,920
Late-Level Salary2
Probation Officer
Probation officers work with and monitor convicted offenders to prevent them from committing new crimes. As a probation officer, you would supervise the offenders assigned to you and investigate their history, both personal and criminal, to evaluate and provide them with the best course of rehabilitation.
$34,630
Entry-Level Salary2
$53,020
Mid-Level Salary2
$94,770
Late-Level Salary2
Clinical Psychology
Clinical psychologists assess, diagnose and treat individuals suffering from psychological distress and mental illness. As a psychologist, you might work in a hospital, mental health clinic or your own private practice. You would perform psychotherapy and develop treatment plans to help your patients. Many clinical psychologistschoose to specialize in a certain area, such as abuse treatment, child mental health or geriatric mental health.
13.8%
Annual Growth Rate2
$40,210
Entry-Level Salary2
$97,740
Mid-Level Salary2
$126,140
Late-Level Salary2
Concordia Nebraska

Psychology: Related Programs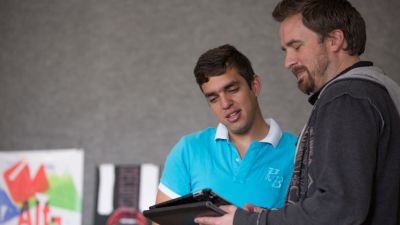 Art Therapy
The art therapy program at Concordia, the only one of its kind in Nebraska, will prepare you to serve in the health field through your art. A degree in art therapy provides you with a quality foundation for you to use your creative process to help people of all ages improve their health and emotional well-being. With your art therapy degree, you can work in schools, nursing homes, prisons, hospitals, recreation facilities, mental health hospitals and nonprofit agencies.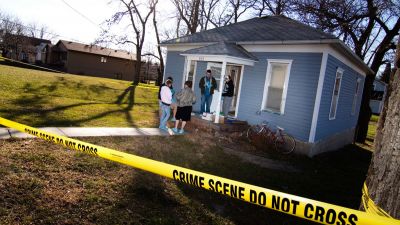 Criminal Justice
A bachelor's degree in criminal justice will allow you to study and become an expert in the criminal justice system, including law enforcement, courts and corrections. Through the criminal justice program at Concordia Nebraska, you'll learn to use scientific perspectives and methodologies to examine society's response to crime in local communities and around the world.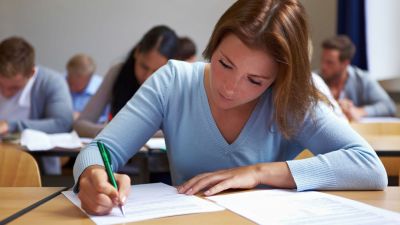 Behavioral Science
In Concordia's behavioral science program, you will study a combination of sociology, psychology and other social sciences to examine complex problems of human interaction and behavior. With this degree, you will gain skills that can be applied in many professions that require an understanding of people and their interactions from individual, group and societal levels.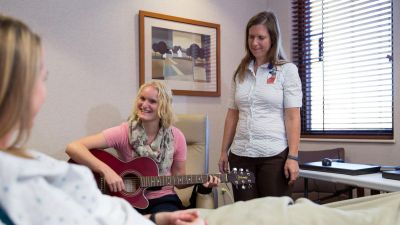 Music Therapy
The Bachelor of Music degree in music therapy at Concordia Nebraska is the only program in Nebraska accredited by the National Association of Schools of Music and approved by the American Music Therapy Association. Here, you'll become familiar with the professional work environment and apply your knowledge to clinical music therapy work with individuals, schools, nursing facilities and other agencies serving people of diverse needs.
1 Recent graduates attending graduate school or employed within six months of graduation.
2 Career salary and wages sourced from the U.S. Bureau of Labor Statistics.