Undergraduate Admissions
Our goal is to make your application process to Concordia as seamless as possible. If you're interested in learning more about our supportive campus community, our helpful admissions team will be happy to answer any questions you or your family has and they'll be there to guide you through the admissions process.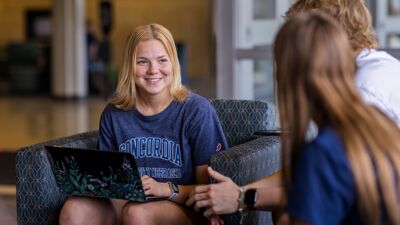 Undergraduate Enrollment Process
Submit application for admission
Freshmen
Self-report your cumulative GPA on your application
Transfer Students
Send us a copy of your college transcript(s)

Note that a transcript for each college attended must be on file before an admission decision can be made
International Students
Before you apply to Concordia, please make sure you meet our international student admissions requirements
Re-Admit Students
Note that if you attended any college after you left Concordia, a transcript must be on file before an admission decision can be made
Receive acceptance packet
Freshmen: admission to Concordia based on your self-reported GPA and ACT and/or SAT scores.
Transfer: admission to Concordia is based on the GPA from colleges attended.
The acceptance packet includes your official acceptance letter, a detailed checklist of the admission process and an enrollment fee request.
You'll receive information sending you to our Accepted Students page, where you can learn more about Concordia to help you make your decision.
Pay your enrollment fee
Your enrollment fee is an indicator to us that you intend to enroll at Concordia. Please visit the enrollment fee page for more information.
Create your Concordia Account
Complete Confirmed Student Handbook forms
Once your Concordia account is created, your First Year Coordinator (FYC) will send you an email with the Confirmed Student Handbook forms. These forms are all done electronically through Adobe Sign. First, you will complete and submit the forms and then your FYC will send the form to your parent/guardian for final signature. Once your FYC receives final signature from the parent/guardian they will process them in the system. No paper forms will be accepted.
Complete the FAFSA as soon as possible after October 1
The Free Application for Federal Student Aid (FAFSA) is necessary to be considered for federal, state and institutional-funded grants and loans. The FAFSA is completed online. Concordia's Federal School Code is 002541.
Financial aid offer notification
A financial aid offer notification summarizes all financial aid you are eligible to receive and will be sent after the results from the FAFSA are received and finalized. Concordia starts sending our financial aid offer letters in early November.
Receive course schedule, residence hall and roommate information
Class registration begins in late spring, while dorm placement begins in early summer.
As questions arise throughout your enrollment, we will work with you to answer all questions prior to your arrival on campus.
Launch!
Arrive on campus for check-in and orientation (earlier for some athletes and others participating in certain university activities).
For questions or more information, please email us or call the admission office at 402-643-7233.
ACT, SAT and FAFSA Codes
When taking the ACT or SAT, or while filling your FAFSA, you can enter our school codes to help ensure we receive your scores and your FAFSA information in a timely manner.
ACT: 002442
SAT: R6116
FAFSA: 002541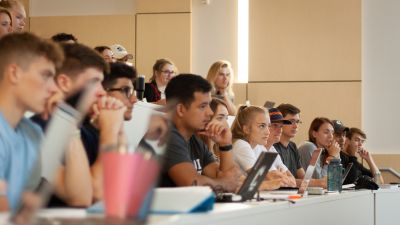 Expand Your Mind
Concordia Nebraska can provide you with the excellent, rigorous academic foundation you need to be successful no matter where your interest lies. With more than 100 undergraduate, graduate and professional academic programs to choose from, you'll have the opportunity to study at the highest level, discover your passions and apply your knowledge in ways that will change the world.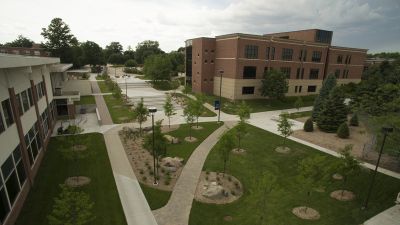 Get To Know Us Better
We believe the best way to get the Concordia experience is to visit our supportive and fun campus. We'd love to design a personalized in-person or virtual visit for you and your family, where you can meet with professors, potential coaches, current students and the financial aid office. You'll be able to get to know some of the people who make our campus special and get the information you'll need to make the best decision for you and your family.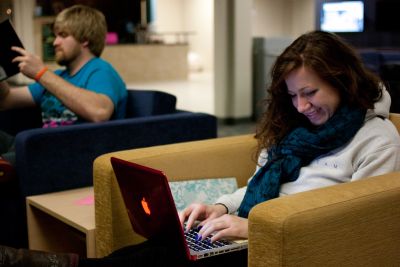 Making College Affordable
The best way to make sure your college experience is as affordable as possible is to fill out the Free Application for Federal Student Aid (FAFSA). Not only will a completed FAFSA streamline the college financial aid process and earn you federal aid in the form of grants and loans, it also helps Concordia figure out how much you can earn in financial aid and scholarships from us.