Dual Credit
Welcome to Concordia University, Nebraska's Dual Credit Program! For eligible high school students at participating schools, you can challenge yourself academically, earn college credits and get a head start on college at a fraction of the cost of higher education tuition! We are honored to provide this educational opportunity as we partner in equipping students for lives of learning, service, and leadership.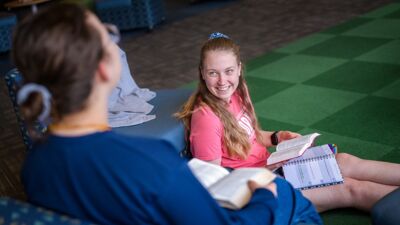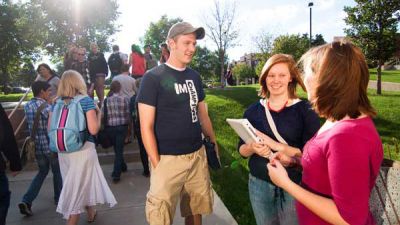 Students and Parents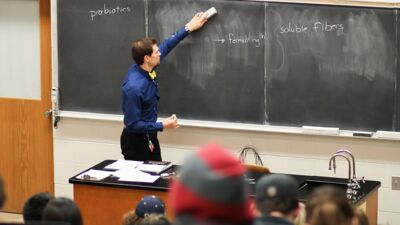 Schools and Instructors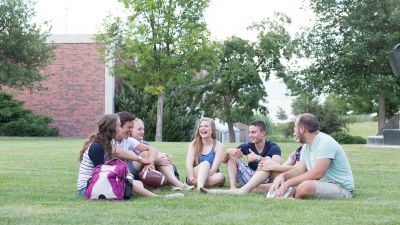 Registration
Get Ahead With Dual Credit
Concordia Dual Credit offers you an opportunity to get a jump-start on college, allowing you to earn college credit at a reduced cost before graduating high school. Our dual credit program offers courses found in the general education requirements of most colleges and universities, meaning your credits earned through Concordia will transfer just about anywhere.
1,700+
Students enrolled in
CUNE Dual Credit
240
Dual Credit courses
taught by 125 instructors
40+
partner schools
in 12 states
Dual Credit Benefits
Exposure to the academic rigor of college while in your supportive high school environment
Increased likelihood of enrolling in college and graduating within four years
Flexible programming options for your college experience, such as early graduation, double major/minor, employment, and extracurricular activities
Registration priority and housing preferences tied to credits earned
Transcripted credit from a four-year university
Dual Credit vs. Advanced Placement
Whether you choose Concordia Nebraska as your dual credit partner or not, there is a big difference between dual credit and advanced placement courses, especially how they will impact your college career.
Are university letter grades awarded to students and recorded for credit at the university?

Dual Credit

Yes! All dual credit courses receive grades just like a college-level class.

AP

No! AP courses use a different grading system which may or may not be compatible with college requirements.
Is college credit awarded for performance over an entire semester, rather than a single exam?

Dual Credit

Yes! Students in dual credit courses earn a grade from work completed throughout the full semester, not just one test. As a result, student success rate is extraordinarily high: over 98% of students in the CUNE program the past 3 years have earned transferable credit with a C or higher!

AP

No! In order to receive college credit, a student must take the AP exam at the end of the course that is scored on a 1-5 scale. This exam has a mix of multiple choice and free response. Typically, if a student scores a 3 or above, they will receive college credit, but each university has its own policy when it comes to awarding college credit for AP exams.
Is the classroom instructor required to have at least a master's degree in the subject taught?

Dual Credit

Yes! All dual credit courses at Concordia's partner high schools are taught by instructors who have at least a master's degree in their field.

AP

No! AP instructors are not required to have a master's degree in their field in order to teach AP courses.
Does a college or university with national academic accreditation manage the program?

Dual Credit

Yes! Concordia dual credit courses are managed by our university, which is accredited by the Higher Learning Commission.

AP

No! AP courses are managed by The College Board, an education nonprofit that provides many resources for students, but it is not managed by an accredited organization.
What is the average pass rate?

98.7%

Concordia Dual credit pass Rate*

*Students must earn a "C" or higher for credit to transfer