Dual Credit
Welcome to Concordia University, Nebraska's Dual Credit Program! For eligible high school students at participating schools, you can challenge yourself academically, earn college credits and get a head start on college at a fraction of the cost of higher education tuition! We are honored to provide this educational opportunity as we partner in equipping students for lives of learning, service, and leadership.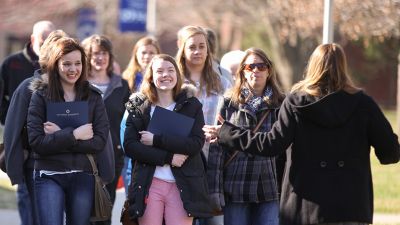 Dual Credit Registration Process
Complete an online dual credit application
Your first step is to apply through our online, free application. All NEW students must apply. Students who have previously taken CUNE Dual Credit courses can proceed to Step 2.
Create an Account and Apply Now
Register for Courses
Click on your school's link below to register. You will need to have payment ready at the time of registration.
Registration FAQs
What if my account is locked and I can't log back in to apply?

Good news! You likely took dual credit in a previous year and do not need to re-apply. The login is only used to collect student demographic information when they first start and you will no longer need it. You may proceed to Step 2 and Register for Courses at your high school's link on this page.
I am parent/guardian and accidentally entered my name instead of my child's for the course. How can I get that fixed?

Please email dualcredit@cune.edu with your name, student's name, and the school your student attends. We can fix it manually and there's nothing else you'll need to do!
There were no courses listed in the application. How do I register for classes?

The application is separate from registration, but this means you're likely done with Step 1! To register for courses, find your high school's name and click on the link: it will take you to an EventBrite page where you will select your course(s) and proceed to checkout and payment. You will get an email confirmation after registration is complete.
Get Ahead With Dual Credit
Concordia Dual Credit offers you an opportunity to get a jump-start on college, allowing you to earn college credit at a reduced cost before graduating high school. Our dual credit program offers courses found in the general education requirements of most colleges and universities, meaning your credits earned through Concordia will transfer just about anywhere.
Dual Credit Benefits
Exposure to the academic challenges of college while in your supportive high school environment
Increased likelihood of enrolling in college and graduating within four years
Opportunities for flexible college options like early graduation, double majors, employment and extracurricular activities
Receive a college transcript from a four-year university
Dual Credit vs. Advanced Placement
Whether you choose Concordia Nebraska as your dual credit partner or not, there is a big difference between dual credit and advanced placement courses, especially how they will impact your college career.
98%
of schools reviewed accept Concordia Dual Credit
FAQs: Dual Credit Courses vs. Advanced Placement Courses
Are university letter grades awarded to students and recorded for credit at the university?

Dual Credit

Yes! All dual credit courses receive grades just like a college-level class.

AP

No! AP courses use a different grading system which may or may not be compatible with college requirements.
Is college credit awarded for performance over an entire semester, rather than a single exam?

Dual Credit

Yes! Students in dual credit courses earn a grade from work completed throughout the full semester, not just one test.

AP

No! In order to receive college credit, a student must take the AP exam at the end of the course that is scored on a 1-5 scale. This exam has a mix of multiple choice and free response. Typically, if a student scores a 3 or above, they will receive college credit, but each university has its own policy when it comes to awarding college credit for AP exams.
Is the classroom instructor required to have at least a master's degree in the subject taught?

Dual Credit

Yes! All dual credit courses at Concordia's partner high schools are taught by an instructor who has at least a master's degree in their field.

AP

No! AP instructors are not required to have a master's degree in their field in order to teach AP courses.
Does a college or university with national academic accreditation manage the program?

Dual Credit

Yes! Concordia dual credit courses are managed by our university, that is accredited by the Higher Learning Commission.

AP

No! AP courses are managed by The College Board, an education nonprofit that does provide many resources for students, but it is not managed by an accreditation organization.
What is the average pass rate?

98.7%

Concordia Dual credit pass Rate*

*Students must earn a "C" or higher for credit to transfer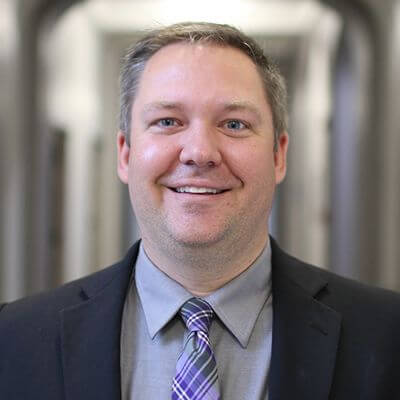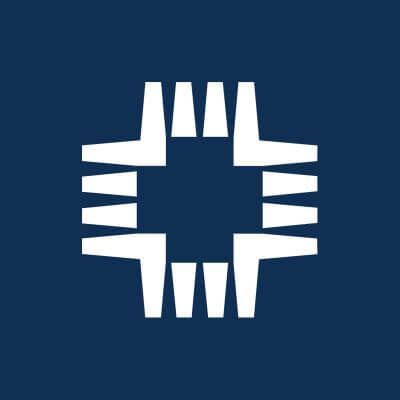 Participating High Schools
Arizona
Valley Lutheran High School, Phoenix
California
Crean Lutheran High School, Irvine
Turlock Christian Academy, Turlock
Illinois
Lutheran High Schoo, Springfield
Metro-East Lutheran High School, Edwardsville
Rockford Lutheran High School, Rockford
For concerns about dual credit at Illinois schools, please follow the procedures outlined by the Illinois Board of Higher Education.
Maryland
Concordia Preparatory School, Towson
Missouri
Calvary Lutheran High School, Jefferson City
Lutheran High School of Kansas City, Kansas City
Lutheran High School of St. Charles Co., St. Peters
Saint Paul Lutheran High School, Concordia
Nebraska
Aquinas High School, David City
Blue Hill High School, Blue Hill
Concordia Junior/Senior High School, Omaha
Exeter-Milligan High School
Lancaster Learning Link, Lincoln
Lincoln Christian High School, Lincoln
Lincoln Lutheran Middle/High School, Lincoln
Litchfield High School
Lutheran High Northeast, Norfolk
Seward High School, Seward
Wilber-Clatonia High School
Nevada
Faith Lutheran Junior/Senior High School, Las Vegas
Oklahoma
Immanuel Lutheran Christian Academy, Broken Arrow
Texas
Lutheran High North, Houston
Lutheran South Academy, Houston
Wisconsin
Lake Country Lutheran High School, Hartland
Martin Luther High School, Greendale
Milwaukee Lutheran High School, Milwaukee
Concordia International Schools