Paying Your Enrollment Fee
After you've been notified of acceptance to Concordia, it is important to submit your enrollment fee to lock in your financial aid offers. Your fee is an indicator to us that you intend to enroll at Concordia. Once your fee is received, we'll save your space.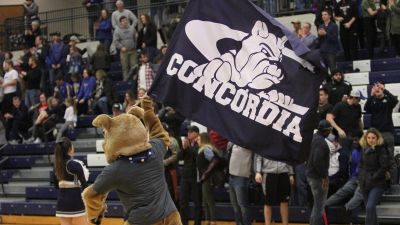 Still deciding? That's OK!
We know everyone's journey is different, and if you haven't decided where you'll attend yet, we completely understand. While you consider your options, we wanted to share some more information with you about our campus that we believe will help with your decision-making process.
Learn more about Concordia
Once you confirm your plan to attend Concordia, you will...
Have priority for your course schedule, developed by your first-year coordinator, so it will be ready when you arrive in August

Get connected with your future classmates through social media groups and regular communications from your first-year coordinator team

Receive priority placements for housing assignments and class selections

Unlock access to student discounts on a variety of sites including Spotify, Apple Music, Amazon and more once your cune.org email account is set up (typically within one week)

Have flexibility - if you change your mind, your enrollment fee is refundable by May 1
Your enrollment fee may also be mailed to:
Concordia University - Office of Admissions
800 N. Columbia Ave.
Seward, NE 68434
The enrollment fee is refundable if a written cancellation request is received postmarked by May 1. For questions or more information, please email or call the admission office at 402-643-7233.