Employment at Concordia
Concordia University, Nebraska is an excellent academic and Christ-centered community equipping men and women for lives of learning, service and leadership in the church and world.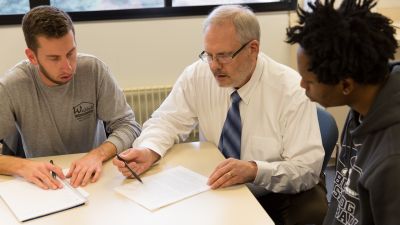 Faculty and Staff Employment
Make a difference at Concordia by working directly with students or serving as a partner in the university's ministry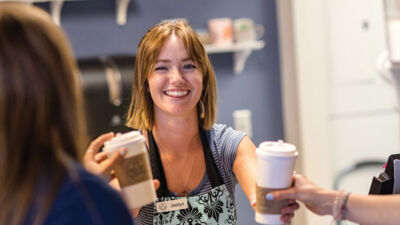 Student Employment
There are various employment opportunities for students on campus that will help you hone your skills and earn some extra money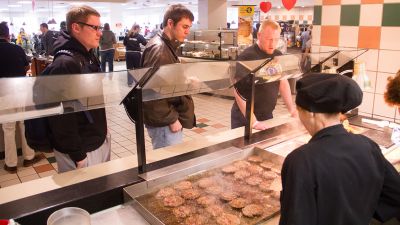 Employment Through Campus Partners
Find employment with one of Concordia's campus partners
Information for Prospective Employees
Non-discrimination
Concordia does not discriminate in the employment of individuals on the basis of race, color, national or ethnic origin, disability, sex, age, genetic information, marital status, HIV status, veteran's status, physical ability or any other prohibited bases of discrimination, as provided under applicable state and federal law. However Concordia is an institution of the Lutheran Church—Missouri Synod, and, to the extent allowed by law, reserves the right to give preference in employment based upon religion.
Accommodations
Federal law requires us to provide a reasonable accommodation to the known disabilities of applicants and employees, unless to do so would pose an undue hardship. Please let the Human Resources department know if you need an accommodation to complete the application process or to perform any essential elements of the position sought.
Family Medical Leave Act
Concordia employees may view their rights and responsibilities by visiting the Family Medical Leave Act pages of the US Department of Labor's site.
Campus Security
In accordance with the Campus Security Act of 1990, we have made available, Concordia University's annual security report. This report includes statistics for the previous three years concerning reported crimes that occurred on campus; in certain off-campus buildings or property owned or controlled by Concordia University and on public property within, or immediately adjacent to and accessible from the campus. The report also includes institutional policies, concerning campus security, such as policies concerning alcohol and drug use, crime prevention, the reporting of crimes, sexual assault and other matters.
Contingencies
Offers of employment will be contingent upon background checks and possible substance abuse screening depending on the position for which you are applying.

All applications are held for six months.

For any additional information concerning items on this page please contact the Human Resources Department at 402-643-7222 or humanresources@cune.edu.
Current Openings