Student Life
With the majority of Concordia's students living on campus, there is always something going on both during the week and on the weekends. Many of our students come from out of state, meaning they stick around during the weekends. The Student Activities Council regularly schedules fun activities and events like concerts, comedic performances, dances and much more.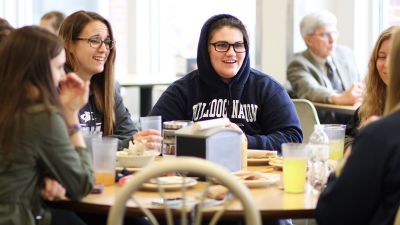 Dining Options
Concordia offers dining options from coffee to snacks to full breakfast, lunch and dinner. See what's on the menu and discover all your options.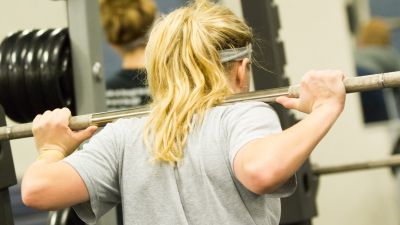 Health & Wellness
With multiple exercise facilities, medical staff and trainers and a pastor on campus, your physical, spiritual and mental health will all be taken care of, so you can focus on getting the most out of your college experience.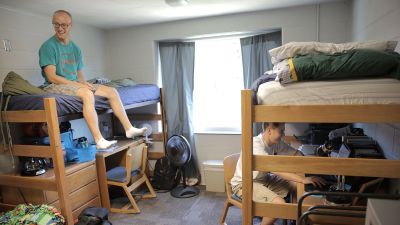 Residence Life
With hundreds of rooms on campus and multiple room arrangements, you can make your dorm room feel like home.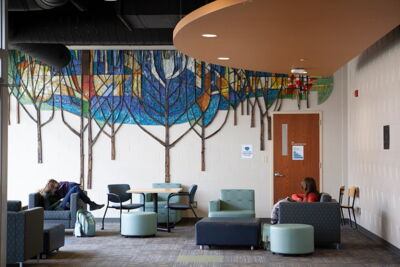 Janzow Campus Center
The Janzow Campus Center is the hub for much of student life at Concordia. A massive lounge on the first floor is a great place to meet a friend, read some mail or study. Janzow also has a game room with ping pong, pool, foosball, a big screen TV and vending machines, making it the perfect place to relax, hang out and meet new friends.
Located in Janzow:
Dining hall
The Doghouse Grill
Concordia Bookstore
10:31 coffee shop
Health center
Counseling office
Student success center
Career services office
Dean of student services
Director of student activities
Mailroom, student mailboxes, campus mail
Student life office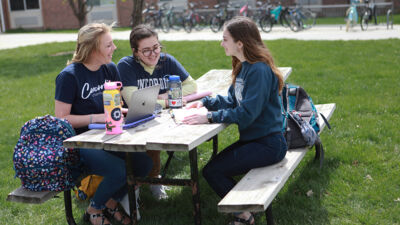 Hear From Our Students
Get the inside scoop about Concordia and student life directly from some of our students through student profiles, student blog and a Day in the Life Instagram stories. You'll learn about their experiences and find information that you can only get from your peers.
Meet our students
Upcoming Student Events
Saturday
09
December '23
7:00pm
Winter Jazz Concert
Borland Center Black Box Theater
Sunday
10
December '23
7:00pm
FCA
Lounge between Obed and Boaz
Monday
11
December '23
11:00am - 11:30am
Monday
11
December '23
9:00pm - 10:00pm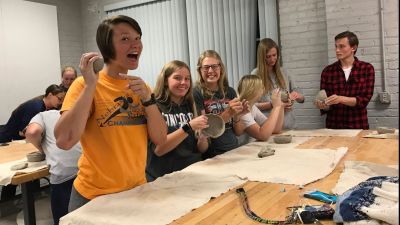 Clubs and Intramurals
Clubs and intramurals are a great way to help develop your character and the skills that will benefit you in school, your career and in life. Learn new skills, make new friends and share your passions with others!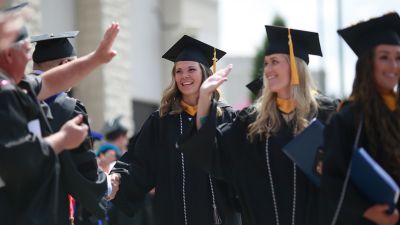 Student Success Is Our Priority
Your success at Concordia is not just defined by your GPA, but how you're equipped to make an impact in your career and throughout your life. We're committed to providing you the academic and spiritual tools you'll need to be successful in all facets of your life.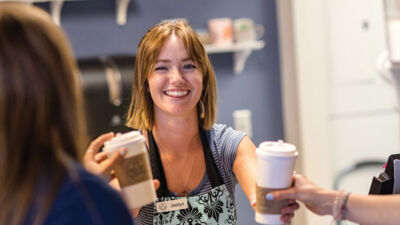 Student Employment
There are various on-campus jobs available to Concordia students where you can hone your skills and earn some extra money.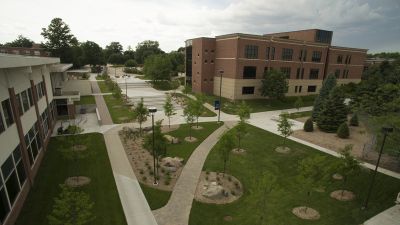 Get To Know Us Better
We believe the best way to get the Concordia experience is to visit our supportive and fun campus. We'd love to design a personalized in-person or virtual visit for you and your family, where you can meet with professors, potential coaches, current students and the financial aid office. You'll be able to get to know some of the people who make our campus special and get the information you'll need to make the best decision for you and your family.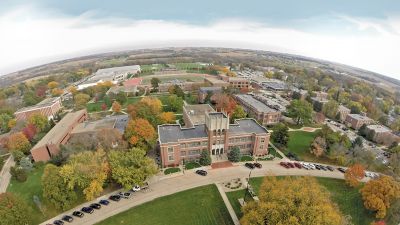 Campus Virtual Tour
Before you visit our campus in person, we invite you to take a virtual tour and get to know some of the buildings you'll be frequenting.