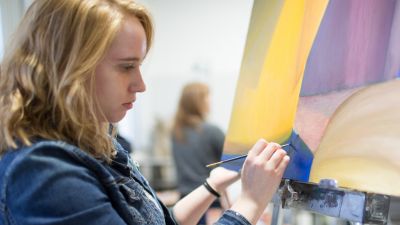 B.A. B.F.A.

Studio Art

Major

Minor

Concentration
15:1
Student-to-faculty ratio
100%
Faculty with terminal degree
The role of the artist in society is unique. Artists are agents of change, expressing their individual perspective on the world around them through ceramics, drawing, painting, photography, printmaking, sculpture, video and graphic design.
A degree in studio art from Concordia University, Nebraska is a degree in critical thinking, visual and spatial reasoning and creative problem-solving. Through a sequence of studio and design courses, you will be introduced to a wide range of materials and procedures from basic two- and three-dimensional media to multi-disciplinary experimentation. Through historical and theoretical content, you can engage with art's critical discourse. Here, you can make connections across disciplines and learn how to use visual language to express your ideas, make social commentary, effect change and celebrate beauty. A studio art degree from Concordia Nebraska will help you not only achieve personal fulfillment through creative expression, but also give you the framework to be a professional within the art field.
Concordia's studio art major prepares you in a variety of disciplines, from ceramics to new media studies to film production. In addition, you will receive a quality foundation for pursuing defined disciplines and career specializations in related fields such as museum work or post-secondary teaching.
The studio art portfolio you assemble at Concordia Nebraska will enable you to pursue an advanced degree at leading art and design schools or to begin your career as an artist for diverse industries and institutions, including arts organizations and print, digital and broadcast media. At Concordia, you'll get more than a great education; you'll also be prepared for your vocations in art, wherever it might take you.
Credit hours listed above are the minimum required for graduation. Specific program credit hours may vary.
Program Differentiators
Core Concepts
The studio art program at Concordia University, Nebraska develops visual artists. Students are encouraged to take risks, speculate, explore, research, create and pursue artworks of quality. Students are asked to deal in materials and in ideas, to explore past perceptions of the world of art and their interior and exterior worlds of imagination, faith and values. These expectations call for a commitment to study, a disciplined approach to work and a willingness to integrate personal, spiritual and cultural identities in their artwork.
Prof. James Bockelman - Art
Art professor James Bockelman wants you to find the medium that lets your own voice be heard. Learn more about Professor Bockelman in this Faculty 5 video.
Academic Programs | Art
The art department at Concordia University, Nebraska focuses on discovering and celebrating the artist that each student has been created to be.
Being part of a whole community rather than just an art community has been an extremely valuable part of Concordia. The community is top notch. It's why I'm here.

Sarah Armbrust
St. Louis, Mo.
Read Sarah 's story
Concordia Nebraska

Studio Art: Learning Objectives

Students in the studio art program at Concordia University, Nebraska will understand the non-verbal language of art

Students will develop responses to visual phenomena and organize perceptions and conceptualizations both rationally and intuitively.

Students will become familiar with the major achievements in the history of art, including the works and intentions of leading artists past and present.

Students will become familiar with and develop competence in a number of art skills, such as drawing, printmaking, sculpture, painting, graphic design, film, photography and ceramics.

Students will make valid assessments of quality in works of art.
Concordia Nebraska

Studio Art: Program Goals
Students in the studio art program at Concordia University, Nebraska will foster an appreciation and critical awareness of the visual arts
Students will create works of personal and collaborative expression and bring the works to fruition using applicable skills.
Students will be able to articulate a reflective and critical evaluation of their own and other's efforts using written and/or oral communication.
Students will be prepared for further study and careers in the visual arts.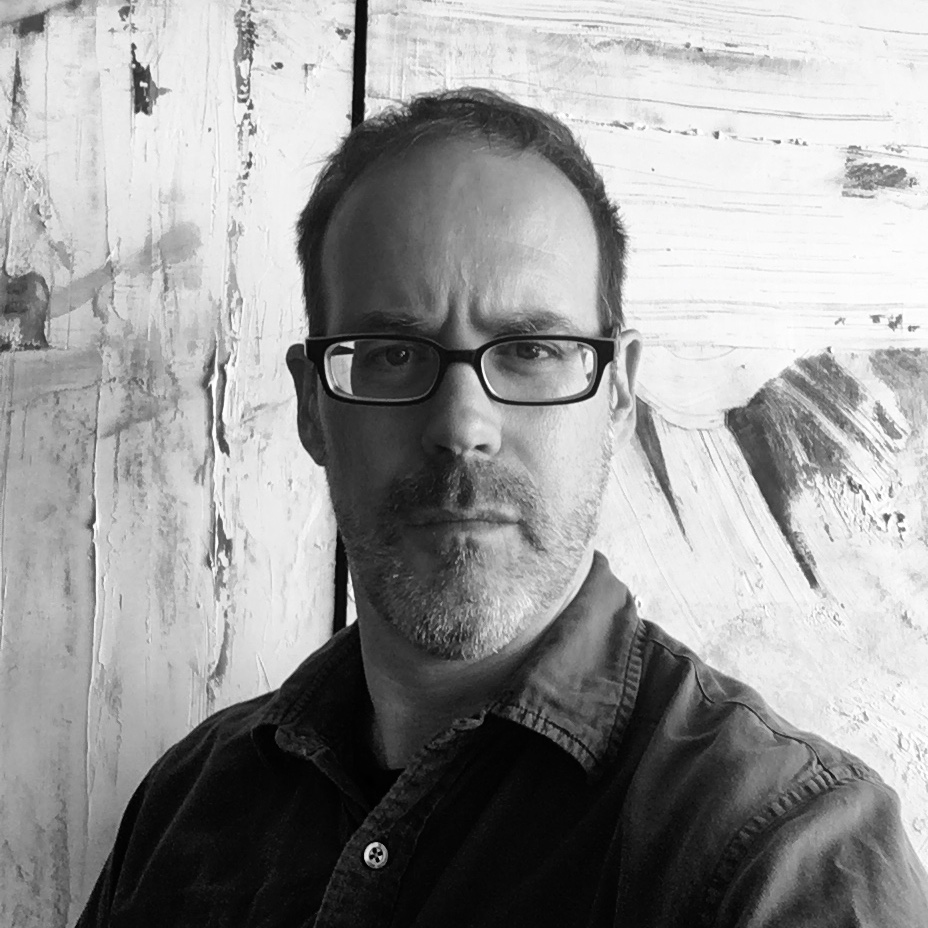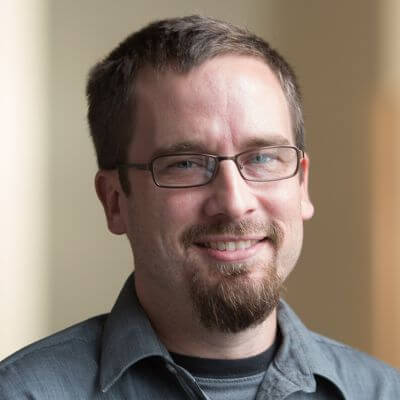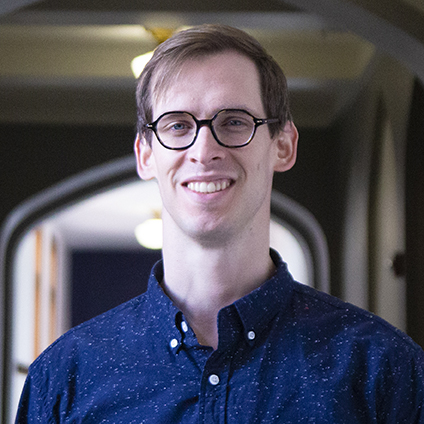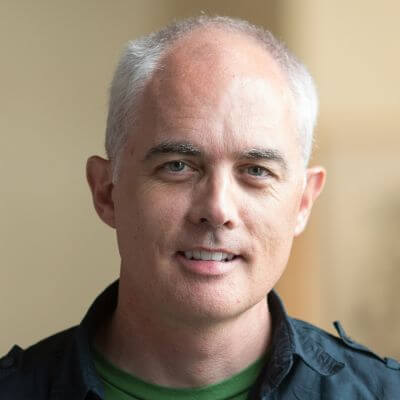 Studio Art Faculty
As experts in studio art, our faculty and instructors bring years of experience to the classroom.
Meet the faculty
Concordia Nebraska

Studio Art: FAQs

What's the difference between the B.A. and B.F.A. in studio art?

The main difference between the Bachelor of Arts and Bachelor of Fine Arts in studio art at Concordia University, Nebraska is in the ratio of liberal arts courses to studio arts courses for each degree. With the B.A., you'll take more liberal arts courses in general studies such as literature, history and math. The B.A. is a great option if you're planning to double major. For instance, maybe you want to study studio art and education or art and English. Because of the flexibility of the B.A., you can take more courses in another major or minor.

With the B.F.A. in studio art, you'll focus more on intensive art and design studies. If you want to take more art classes and study the intricacies of the art world, gaining as much experience and skill in art as possible, then a B.F.A. might be the right choice for you.

Your choice between the Bachelor of Fine Arts and Bachelor of Arts degrees will come down to your educational and career goals. You can meet with your advisor to decide which path to pursue.

What kinds of courses will I take in the studio art program at Concordia Nebraska?

At Concordia, you'll start with foundational classes in studio art. Drawing, digital imaging, two- and three-dimensional design and graphic design courses will help you hone your creative art skills. Art history and theory classes give you an understanding of past artistic developments to provide you with the critical and theoretical tools necessary to function as an art professional.

As you move to more advanced art courses, you'll dive into intensive study of photography, ceramics, painting, sculpture, collage, water-based media and printmaking to deepen your knowledge and mastery of your creativity, self-expression and the breadth of your body of artwork.​​​

What opportunities are available on campus for studio art majors?

There are lots of great opportunities on- and off-campus for studio art majors at Concordia University, Nebraska. Brommer Hall is designed for students to interact, support and strengthen all aspects of their art disciplines. The art club, an organization run entirely by students in the art department, provides you with an opportunity to grow in your art through collaboration with your classmates.

If you're interested in ecclesiastical art, you might consider an internship at the Center for Liturgical Art. The CLA was established as an institute of Concordia University, Nebraska to create a program capable of spreading the Gospel through art while allowing students the opportunity to learn about being an artist in the Church.

Nestled in downtown Seward, the Red Path Gallery for Art provides an opportunity for students and the community to showcase, critique and collaborate on art projects.​​​​

What kinds of careers are available with a studio art degree?

Different artists have different talents and skill sets and the career path you choose should reflect your interests and passions. If you do something you love, then success will follow. There are many careers where you can utilize a degree in studio art.

Whether you choose to specialize in fine art or the history of art, the skills you gain in your studio art degree are likely to be highly valued and transferable to many sectors, including fine art, illustration, photography, arts administration, teaching, marketing and animation. You might work in museums, art galleries, marketing offices, universities, journalism, filmmaking or in your own private studio.

Because of the flexibility of both the B.A. and B.F.A. in studio art degrees and the foundation in creative thinking, problem solving and communicating you'll receive, your career options are nearly limitless.​​​​​

What is the average annual salary for a studio art major?

Because the career options for studio art majors are so broad, there is a lot of variation in the average annual salary. For instance, according to the Bureau of Labor Statistics, an art director might make an average of $92,780 per year, while a high school art teacher makes $39,740. Your geographic location, whether you work in the private, public or non-profit sector and your level of schooling can also affect your salary.

Across the board, studio art majors make an average of $46,660 a year.
Concordia Nebraska

Studio Art: Career Outcomes
Fine Artist
Fine artists create art for exhibitions, art galleries or online stores. Depending on your passion, you might create weavings, paintings, glass sculptures or work in the medium that suits you best. Then you must find the right way to promote your art and build your reputation.
$22,020
Entry-Level Salary2
$48,960
Mid-Level Salary2
$101,400
Late-Level Salary2
Art Director
Art directors set the artistic tone of projects, using visuals to bring concepts to life for websites, magazines, ad campaigns, tv or film, photo shoots and video games. Depending on where you work, you may help direct a team of designers, critique work, create deadlines and budgets and inspire your team to produce the best possible visual art.
$52,160
Entry-Level Salary2
$92,780
Mid-Level Salary2
$172,570
Late-Level Salary2
Art Critic
Art critics write articles in which they interpret and analyze the meaning and quality of an artists' work. As an art critic, you might write for a newspaper, magazine or blog and report on current art exhibits, galleries and artists in your area. Or you might write for an art journal, university or professional art organization, covering various art styles and movements.
$35,750
Entry-Level Salary2
$68,810
Mid-Level Salary2
$102,200
Late-Level Salary2
Concordia Nebraska

Studio Art: Related Programs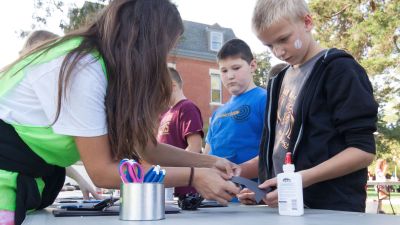 Art Education
A degree in art education from Concordia University, Nebraska gives you a broad range of skills with studio- and design-based courses that provide models for both learning and leading in a classroom. Coupled with course work in art history, you will gain exposure to a variety of media, technology, and art methods, all of which prepare you to be an art educator in a classroom or any number of other settings.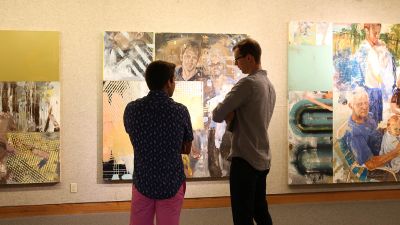 Arts Administration
A degree in arts administration from Concordia University, Nebraska opens up a multitude of opportunities to combine business with art. Arts administrators are responsible for the business operations and management of cultural, performing, music and other arts venues.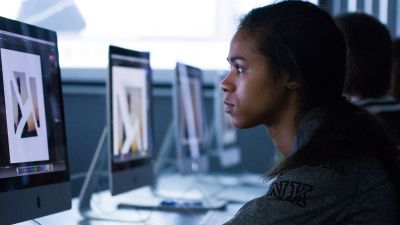 Graphic Design
As a graphic design major at Concordia University, Nebraska, you will be equipped to analyze problems and create solutions using image-, type- and web-based strategies. Through a sequence of studio and design courses that introduce a range of materials and working procedures, you will learn how to organize the flow of communication from classroom to client and into society. Concordia's graphic design program provides the educational framework, experiential training and professional preparedness necessary to compete in today's market.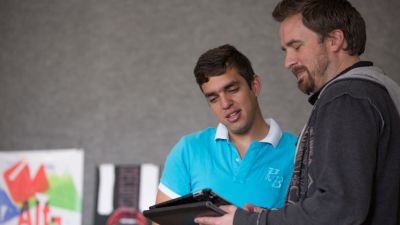 Art Therapy
The art therapy program at Concordia, the only one of its kind in Nebraska, will prepare you to serve in the health field through your art. A degree in art therapy provides you with a quality foundation for you to use your creative process to help people of all ages improve their health and emotional well-being. With your art therapy degree, you can work in schools, nursing homes, prisons, hospitals, recreation facilities, mental health hospitals and nonprofit agencies.
1 Recent graduates attending graduate school or employed within six months of graduation.
2 Career salary and wages sourced from the U.S. Bureau of Labor Statistics.