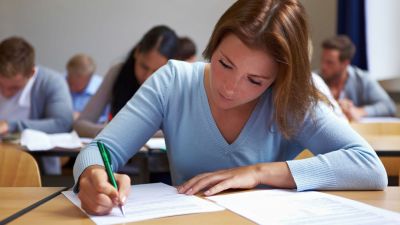 100%
career outcome rate1
17:1
Student-to-faculty ratio
98%
Faculty with terminal degree
Behavioral Science is a social science that focuses on society, human social behavior, patterns of social relationships, social interaction, and aspects of culture associated with everyday life. While behavioral science majors traditionally apply their skills in social work, counseling and human services, there is also a high demand for the same skills in other career fields like business and criminal justice. A behavioral science degree explores human behavior and social interaction, which is a crucial part of many different jobs and can help you further your career no matter what field you ultimately decide to pursue.
With a degree in behavioral science, you might choose one of two paths after graduation: neural decision science or social communication science. Neural decision science includes cognitive theory, social psychology, management science and other studies that determine how the brain works. The social communication discipline includes organizational behavior, anthropology and studies of social networks; basically, the study of how humans interact with each other. Whatever type of behavioral science you're interested in, Concordia University, Nebraska can help give you the knowledge and skills you need to find a career after graduation or continue on in graduate or professional school to further hone your expertise in the field of behavioral science.
In Concordia's behavioral science program, you will study a combination of sociology, psychology and other social sciences to examine complex problems of human interaction and behavior. With this degree, you will gain skills that can be applied in many professions that require an understanding of people and their interactions from individual, group and societal levels.
Program Differentiators
Core Concepts
The behavioral science program at Concordia University, Nebraska seeks to teach students to understand human behavior and relationships through critical thinking, research and experiential learning. Our students will serve and inspire others and fulfill God's call to live lives of learning, service and leadership in the church and world.
Dr. Kathy Miller - Sociology
Dr. Kathy Miller, sociology professor, believes in high-impact learning experiences to help her students find their passion to serve others. Learn more about Dr. Miller in this Faculty 5 video.
Dr. Thaddeus Warren - Human and Social Sciences
Human and social science professor Dr. Thad Warren knows a lot. But he loves that every day in the classroom he gets to discover even more. Learn more about Dr. Warren in this Faculty 5 video.
Concordia Nebraska

Behavioral Science: Learning Objectives

Students studying behavioral science at Concordia University, Nebraska will learn to identify and analyze social justice issues, as well as brainstorming and implementing solutions to such problems as they arise in their career.

Students will learn to live out a life of servant leadership and put their faith into action, enriching the lives of those around them and working to build a more just and caring world.​​​​

Students will gain practical written and oral skills, analytic reasoning and critical thinking to help them conduct interdisciplinary research that integrates the behavioral science discipline to help them learn new perspectives and a comprehensive understanding of the field.
Concordia Nebraska

Behavioral Science: Program Goals
Students will understand the field of behavioral science as a whole, finding vocational direction and learning to serve society and people.
Students will discover and employ proper ethical boundaries in their behavioral science career.
Students will be able to put a personal face to social problems and social issues in our society.
Students will have opportunities to serve and learn in local, national and global behavioral science organizations so that they can learn skills from the field as it applies to everyday life.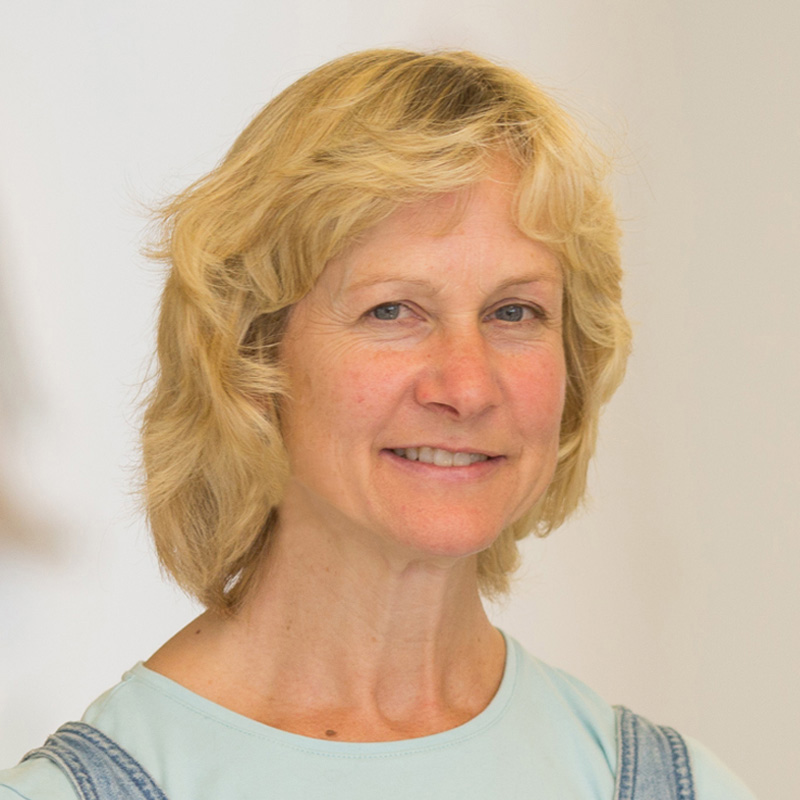 Marketing Faculty
As experts in marketing, our faculty and instructors bring years of experience to the classroom.
Concordia Nebraska

Behavioral Science: FAQs

What can you do with a behavioral science degree?

Because behavioral science is the study of human interaction and how the human brain works, there are many different types of career fields that are available to people who have a degree in behavioral science. With a bachelor's degree in behavioral science from Concordia Nebraska, you will be well-prepared for many different paths so you can pursue your own unique passion. You might choose a career in human resources, customer service, law enforcement, consumer science, mental health science or education.

What is the difference between psychology and behavioral science?

Behavioral science and psychology are closely related fields. The goal of both behavioral science and psychology is to better understand human behavior. Psychology is the scientific study of the mind and behavior. Psychologists are actively involved in studying and understanding mental processes, brain functions, and behavior.

In contrast, behavioral science is more focused on behavior: relationships between people or animals and the things that cause them to react and behave the way they do. A behavioral scientist might also be interested in what a person does in a certain situation, time or context.

What kind of behavioral science internships are available?

Behavioral science students often participate in internships, which is just one of the ways Concordia helps prepare you for your chosen career. Whether you want to become a counselor, social worker, researcher, or law enforcement officer, you will receive the hands-on training you need to be successful.

Students at Concordia Nebraska are also encouraged to participate in a study abroad experience, which may be a study tour or exchange program to places like England, Italy or China, or which might include overseas internships with universities or businesses with a behavioral science emphasis. Concordia will help you find the internships that fit your own individual interests and future goals.​

What experiences will I have outside the classroom in the behavioral science program at Concordia?

At Concordia Nebraska, the focus of our behavioral science program is on experiential, hands-on learning. We want you to take the concepts you are learning in the classroom and apply them immediately to real-world situations, so you can expand your knowledge and push yourself to a new level.

Part of earning your behavioral science degree will include a service-learning component. Some classes work with the Nebraska State Penitentiary and Lancaster county jail, attending worship services with inmates, participating in self-betterment clubs and helping to teach job skills and resume building through a program called Released and Restored. Some classes develop their behavioral science skills by working with local nursing homes, foster friends organizations or with Court Appointed Special Advocates (CASA) in Seward.​​​

Do I need a graduate degree to find a job in behavioral science?

Whether or not you'll need to continue your education in behavioral science will depend on what kind of career you are hoping to find. For many careers, a bachelor's degree will be enough. Market researchers, behavioral scientists and human resources managers also typically only need to acquire a bachelor's degree in behavioral science.

If you wish to work in certain psychology or public health related fields, you may need to continue your studies and earn a masters or doctoral degree in behavioral science. You will conduct research and take classes to help you specialize in certain areas of behavioral science, such as epidemiology (the study of diseases), anthropology (the study of character, geography and social structure of certain groups of people), or criminology (anticipating crime by analyzing patterns of crime rates based on demographics, economics and geography).​​​
Concordia Nebraska

Behavioral Science: Career Outcomes
Human Resource Specialist
Human resource specialists are in charge of employee relations, educational job training and handling compensation and benefits for employees. As a human resource specialist, you would use your behavioral science degree to identify and fill employment positions, conduct new employee orientation and work with current employees to help them understand their benefits and also handle disputes between employees or between an employee and the company you work for.
$36,270
Entry-Level Salary2
$60,880
Mid-Level Salary2
$104,390
Late-Level Salary2
Social Service Specialist
Social service specialists plan and coordinate activities for community outreach programs, government agencies or healthcare facilities. As a social service specialist, you might use your behavioral science degree to help provide physical and psycho-social care to individuals with developmental disabilities or organize community youth activities such as drug prevention programs. Many family services programs depend on social service specialists to help children, the elderly or those with mental and physical disabilities become more self-sufficient.
13.2%
Annual Growth Rate2
$25,530
Entry-Level Salary2
$41,570
Mid-Level Salary2
$70,130
Late-Level Salary2
Social Worker
Social workers are mental health professionals that help people with a broad range of issues, whether they be psychological, financial, health-related or substance abuse-related. If you choose to become a social worker, you would likely specialize in one particular area. As a social worker, you might work in a school, hospital or mental health clinic, or you might choose to work for a nonprofit organization or government entity. As a social worker, you would use your background in behavioral science to utilize social theories to understand human problems, help improve people's lives and improve society as a whole.
$48,580
Entry-Level Salary2
$79,370
Mid-Level Salary2
$123,230
Late-Level Salary2
Concordia Nebraska

Behavioral Science: Related Programs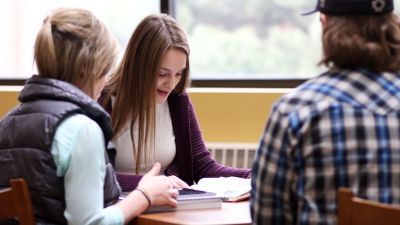 Psychology
The bachelor's degree in psychology at Concordia is ideal for students seeking a strong theoretical foundation in the field of psychology. Offering a diverse psychology curriculum, Concordia Nebraska's psychology professors use approaches that range from the scientific to philosophical and the experimental to the theoretical.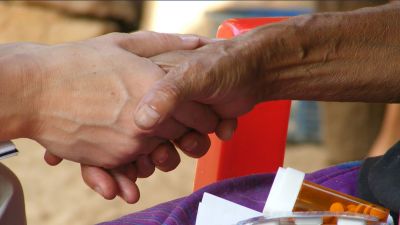 Pre-Social Work
Concordia University, Nebraska's pre-social work program is designed to prepare you for success in graduate school and your eventual career in social work
1 Recent graduates attending graduate school or employed within six months of graduation.
2 Career salary and wages sourced from the U.S. Bureau of Labor Statistics.