Title IX of the Education Amendments of 1972 is a federal law that prohibits discrimination on the basis of sex in federally funded education programs and activities.
Concordia University is committed to creating and maintaining a community where all persons who participate in University programs and activities can learn and work together free from discrimination and harassment. Sexual misconduct of any form, including sex discrimination, sexual harassment, sexual assault, domestic violence, dating violence and stalking, can be detrimental to the safe living and learning environment which Concordia University seeks to maintain. Such behavior is prohibited by law and Concordia prohibits and will not tolerate sexual misconduct of any type.
The University will respond promptly and effectively to reports of sexual misconduct including sexual assault, domestic violence, dating violence and stalking and will take appropriate action to prevent, correct and discipline behavior that violates University policy. Concordia University takes complaints and reports of sexual misconduct very seriously.
As a Lutheran Christian University, we believe that sexual intimacy is part of God's perfect and good design for our lives and should be experienced within a loving and committed union of marriage. As a University we are working to create a safe and supportive campus community free from all forms of sexual misconduct. We want to make sure that anyone who reports experiences related to such discrimination feels safe, knows her or his rights and is aware of all available resources and options to continue to have the opportunity to be successful.
Sexual Misconduct Offenses Defined
Sexual Harassment is:
Unwelcome, gender-based verbal, written or physical conduct that is,
Sufficiently severe, persistent or pervasive that it,
Has the effect of unreasonably interfering with, denying or limiting someone's ability to participate in or benefit from the University's educational, social and/or residential programs and/or activities, and is based on real or reasonably perceived power differentials (quid pro quo), the creation of a hostile environment or retaliation.
Non-Consensual Sexual Intercourse is defined as:
Any sexual penetration or intercourse (anal, oral or vaginal),
However slight,
With any object,
By a person upon another person,
That is without effective consent and/or by force.
For the purpose of criminal prosecution, the State of Nebraska has codified Sexual Assault; first degree (see Neb. Rev. Stat. § 28-319).
Note: "Sexual penetration" includes vaginal or anal penetration by a penis, tongue, finger or object, or oral copulation by mouth to genital contact or genital to mouth contact.
Non-Consensual Sexual Contact is defined as:
Any intentional sexual touching,
However slight,
With any object,
By a person upon another person
That is without effective consent and/or by force.
For the purpose of criminal prosecution, the State of Nebraska has codified Sexual Assault; second degree (see Neb. Rev. Stat. § 28-320).
Note: "Sexual touching" includes any bodily contact with the breasts, groin, genital, mouth or other bodily orifice of another individual, or any other bodily contact in a sexual manner.
Sexual Exploitation
Sexual Exploitation refers to a situation in which a person takes or attempts to take non-consensual or abusive sexual advantage of another, and that conduct does not fall within the definition of one of the other sexual misconduct offenses. Sexual exploitation can include, but is not limited to:
Sexual voyeurism (such as watching a person undressing, using the bathroom or engaging in sexual acts without the consent of the person observed.)
Taking pictures, video or audio recording of another in a sexual act, or in any other private activity without the consent of all involved in the activity, or exceeding the boundaries of consent (such as allowing another person to hide in a closet and observe a sexual activity, or disseminating sexual pictures without the photographed person's consent.)
Prostitution
Exposing one's genitals in non-consensual circumstances.
Engaging in sexual activity with another person while knowingly infected with human immunodeficiency virus (HIV) or other sexually transmitted disease (STD), without informing the other person of the infection.
Stalking
Stalking is harassing or threatening another person to the point where that individual fears for his/her safety, safety of his/her family or suffer substantial emotional distress. Stalking can occur in various forms including, but not limited to, in person and via electronic means (cyberstalking) and is characterized by more than one incident of the behavior described above.. Furthermore, the State of Nebraska, for the purpose of criminal prosecution, has defined Stalking as, "any person who willfully harasses another person or a family or household member of such person with the intent to injure, terrify, threaten, or intimidate commits the offense of stalking. Neb. § 28-311.03 Stalking. (2006). These acts may include any of the following:
Maintaining a visual or physical proximity to the victim, approaching, confronting or following the victim
Appearing at the victim's workplace or contacting the victim's employer or coworkers
Appearing at the victim's home or residence hall room
Entering property occupied by the victim
Contacting the victim by telephone regardless of whether a conversation ensues or communicating through electronic means, e.g. social networks.
Photographing, video/audio taping without permission
Placing an object near or delivering an object to a victim
Domestic Violence
Domestic Violence is violence committed against an adult, or minor, who is a spouse, former spouse, cohabitant, former cohabitant, or person with whom the individual has a child.
For the purpose of criminal prosecution, the State of Nebraska has also codified Domestic Abuse as a crime (see Neb. Rev. Stat. § 42-903).
Dating Violence is defined as violence committed by an individual who is or has been in a relationship of a romantic or intimate nature with the victim. Dating violence includes, but is not limited to, sexual or physical abuse or the threat of such abuse.
Physical Abuse: Any intentional use of physical force with the intent to cause fear or injury (e.g. hitting, shoving, strangling, or using a weapon).
Verbal or Emotional Abuse: Non-physical behaviors such as threats, insults, constant monitoring, humiliation, or intimidation.
Sexual Abuse: Any action that impacts a person's ability to control her/his sexual activity including rape and/or coercion.
Digital Media Abuse: Use of technology and/or social media networking to intimidate, harass or threaten a current or ex-dating partner. This includes checking cell phones, cyber bullying, sexting or threatening.
Statement on Consent
Concordia adheres to God's Word in dealing with matters of sexual conduct. God's Word is clear in teaching that sexual union is intended to occur within the boundaries of a marriage relationship between one man and one woman. (See Sexual Conduct Policy page)
Nonconsensual physical/sexual behavior is inappropriate, unhealthy and against God's Word.
Consent is knowing, voluntary, and clear permission by word or action, to engage in mutually agreed upon sexual activity. Since individuals may experience the same interaction in different ways, it is the responsibility of each party to make certain that the other has consented before engaging in the activity. For consent to be valid there must be a clear expression in words or actions that the other individual consented to that specific sexual conduct.
A person cannot consent if he or she is unable to understand what is happening or disoriented, helpless, asleep, or unconscious for any reason, including due to alcohol or other drugs. An individual who engages in sexual activity when the individual knows, or reasonably should know, that the other person is physically or mentally incapacitated has violated this policy. It is not an excuse that the individual (respondent) was intoxicated and, therefore, did not realize the incapacity of the other.
Incapacitation is defined as a state where someone cannot make rational, reasonable decisions because they lack the capacity to give knowing consent (e.g., to understand the "who, what, when, where, why or how" of their sexual interaction). This policy covers a person whose incapacity results from mental disability, involuntary physical restraint, and/or from the taking of incapacitating drugs.
Consent to some sexual contact, such as kissing or fondling, cannot be presumed to be consent to other sexual activity, such as intercourse. A current or previous dating relationship is not sufficient to constitute consent.
The existence of consent is based on the totality of the circumstances, including the context in which the alleged incident occurred and any similar previous patterns that may be evidenced. Silence or the absence of resistance alone is not consent.
A person can withdraw consent at any time during sexual activity by expressing in words or actions that he or she no longer wants the acts to continue and, if that happens, the other person must stop immediately.
A minor below the age of consent according to state law cannot consent to sexual activity. This means sexual contact by an adult person with a person below the age of consent is a crime, as well as a violation of this policy, even if the minor appeared to have wanted to engage in the act.
Also, for the purpose of criminal prosecution, the State of Nebraska has codified a definition of "Acting Without Consent" in regards to sexual contact (see Neb. Rev. Stat. § 28-318(8)).
Retaliation
Retaliation is defined as any adverse action taken against a person participating in a protected activity because of their participation in that protected activity. Retaliation against an individual for alleging a violation of the university's Policy Against Sexual Misconduct, supporting a complainant or for assisting in providing information relevant to a claim of sexual misconduct is a serious violation of University policy and will be treated as an instance of harassment or discrimination. Acts of alleged retaliation should be reported immediately to the Title IX Coordinator and will be promptly investigated. Concordia University Nebraska will take all appropriate actions to protect individuals who fear that they may be subjected to retaliation. Any person engaging in any retaliatory action(s) will be subject to a separate complaint under the Student Code of Conduct and this policy as applicable and appropriate sanctions or disciplinary action for determined violations up to and including dismissal from the university or termination of employment.
Procedure for Reporting a Complaint of Sexual Misconduct
Reporting
Concordia University will investigate any and all reports of alleged violations of the University's Policy Against Sexual Misconduct.
How to File a Complaint
Complaints alleging a violation of the University's Policy Against Sexual Misconduct may be filed with Kirby Klappenback: Director of Risk Management and Title IX Coordinator, Janzow Building, Suite 204, 402.643.7192, Kirby.klappenback@cune.edu, or any university employee identified as a mandatory reporter (see Mandatory Reporters section below).
To report a violation or complaint, please fill out CUNE's Title IX Discrimination and Harassment Report which can be found on CUNE's Title IX webpage and submit it either in person or by email to the Title IX Coordinator. All sexual misconduct complaints made to a mandatory reporter (responsible employee) will be reported to the Title IX Coordinator.
Students may also file an anonymous report through KeepSafe@cune.org.
Questions About Title IX
Questions about Title IX can be directed to the Title IX Coordinator or to the Office of Civil Rights (OCR) of the U.S. Department of Education. The Title IX Coordinator is available to meet with students, faculty, and staff who believe sexual harassment or sexual misconduct has occurred.
Concordia University encourages all members of our community who are victims of sexual misconduct to report the incident to Seward Police, pursue University conduct charges and to seek available assistance as described in this policy and on the University's Title IX page. A victim may seek any single, a combination of, or all three of those options. The Title IX Coordinator or Vice President for Student Affairs and Athletics can assist in the filing of a complaint with the police.
All complaints will be kept as confidential as possible and information will only be disclosed on a "need to know" basis. However, anonymity may limit the University's ability to investigate and respond to the complaint. For reports involving non-consensual sexual contact/intercourse, the University must notify the police.
Mandatory Reporters (Responsible Employees)
Faculty, staff, and student employees (including RAs) are considered mandatory reporters (Responsible Employees). Concordia employees who hold a professional license who are not employed by Concordia as a counselor, health service provider, or an ordained LCMS minister, are considered mandatory reporters (responsible employee). A mandatory reporter (responsible employee) must report all allegations of sexual misconduct to the Title IX Coordinator immediately.
Non-Mandatory Reporters
Students, faculty, and staff may wish to seek confidential assistance in dealing with a Title IX violation. The University has identified specific employees who will maintain confidentiality under the professional license or professional ethics necessary for their employed role at the University. Please see the tab titled Non-Mandatory Reporters for a complete list of those who may keep the report confidential. These individuals will maintain confidentiality unless there is an imminent danger to the student or to others. The list includes the following individuals: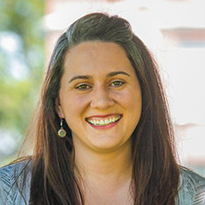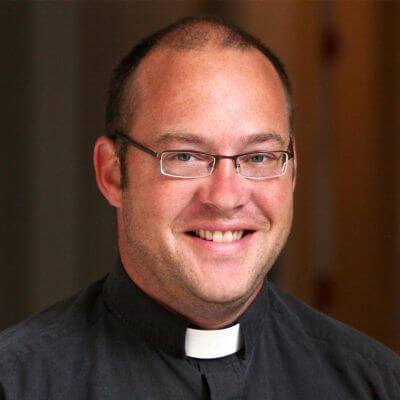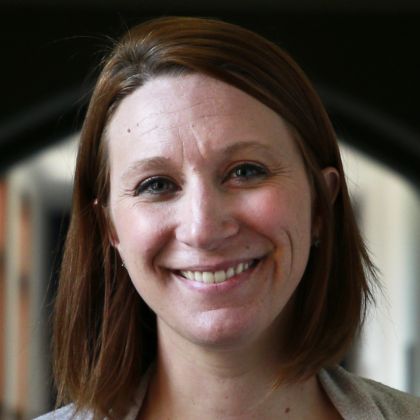 Note: Please know that if you wish not to file a complaint with the University or any police department, this option is available to you.
Investigations
In Instances of Allegations of Sexual Misconduct
In instances of allegations of sexual misconduct, both the complainant and the accused may select an individual to advise him/her throughout the process. Either party may request the Title IX Coordinator to assign an individual to advise him/her. The advisor will be allowed to attend any meeting between the University and the complainant/accused but will not be allowed to actively participate in such a meeting, by presenting evidence or advocating on the individual's behalf.
The University will ask the complainant(s) and alleged perpetrator(s) for a written acknowledgment of the incident(s).
In cases involving allegations of sexual misconduct, upon receipt or notice of a complaint, the Title IX Coordinator, an appropriate administrator or designee of the Title IX Coordinator or an Investigative Team, hereinafter referred to as "Investigator," will promptly investigate the complaint.
Where the complaint/report involves an employee, the Human Resources Director will be notified. Employees: For specific information about the grievance process that applies to you as an accused consult the appropriate handbook – such as the Faculty Handbook, or Professional/Technical and Support Staff Employee Handbook.
In these cases, an initial determination is made whether a violation of the Policy Against Sexual Misconduct may have occurred and/or whether an informal resolution might be appropriate. Please note that an informal resolution such as mediation cannot be used for sexual harassment or non-consensual sexual contact or intercourse cases.
If the complaint does not appear to allege a policy violation or if an informal resolution is desired by the complainant and appears appropriate given the nature of the alleged behavior, then the complaint may not proceed to investigation. Complaints may be resolved through formal or informal procedures.
A full investigation will be pursued if there is evidence of a pattern of misconduct or a perceived threat of further harm to the community or any of its members. The University aims to complete all adjudications within a 60 business-day time period, which can be extended as necessary for appropriate cause by the Title IX Coordinator with notice to the parties. If an allegation of sexual misconduct involves an athlete, someone outside the athletic department will oversee the grievance process.
The University may undertake a short delay (10-14 days, to allow for evidence collection) when criminal charges on the basis of the same behaviors that initiated the process are being investigated.
The Investigator will conduct an investigation to determine whether there are sufficient grounds to believe that by a preponderance of the evidence (what is more likely than not to have occurred) a violation of the policy occurred.
The Investigator will review the circumstances and facts of the report and determine the identity of the individuals with knowledge concerning the matter. This investigation may include discussion with faculty, staff, or students. Interim actions/restrictions (see Interim Actions section) may be imposed at this time. The University will treat the parties equitably and allow both parties the same opportunity to provide witnesses and relevant evidence.
The Investigator will make a report to the Vice President for Student Affairs and Athletics, with a determination as to whether a violation of the sexual misconduct occurred and if so, a recommendation on an appropriate sanction for any violation.
The Vice President of Student for Affairs and Athletics will review the report, including the determination and recommendation for a sanction and will notify both parties simultaneously in writing of the outcome of the complaint. Concordia will disclose to a victim of sexual misconduct any sanction imposed on the perpetrator that relates directly to the victim, such as a "no contact" order, transfer to a different class or reassignment/cancellation of housing, a suspension, or a termination. Concordia will follow up with both the complainant and the respondent to ask if there has been any retaliation or further incidents.
Either party may appeal the results of the investigation.
Interim Actions/Restrictions
The University may take interim actions as necessary to protect the community from a threat to the health or safety of the community as a whole, to any particular member of the community, or in cases where there may be a risk of substantial disruption to the normal operations of the University. In all cases, the subject of the interim action will be given an opportunity to be heard by the Vice President for Student Affairs and Athletics or designee on the necessity of the restriction within 3 days of the issuing of the restrictions. These actions may include but are not limited to:
Interim Suspension
A student who is suspended on an interim basis is subject to all of the same restrictions as if they had been suspended as a final sanction.
Interim Restriction
These restrictions may include, but are not limited to: restricted access to facilities, housing and/or event, no-contact orders with specific individuals, class reassignment etc. or any other restrictions deemed by the Title IX Coordinator, Vice President for Student Affairs and Athletics or designee, to be necessary to achieve the goals stated above. (NOTE: Concordia will not pay for or make any arrangements for housing for any student removed from housing on an interim basis.)
*Altering any of these restrictions may be predicated on the requirement to engage in a psychological assessment, drug/alcohol testing, interviews, etc. at the discretion of the Title IX Coordinator, Vice President for Student Affairs and Athletics, or designee.
Failure to Participate in the Process
Should a student fail to schedule and/or attend a meeting with the Investigator, a determination is made about his or her involvement without his or her input, and the student's right to appeal is forfeited.
Appeals
Concordia balances the rights of alleged perpetrators with complainants' Title IX rights in complaints alleging sexual misconduct. The standard used in disciplinary matters related to sexual misconduct is preponderance of the evidence/what is more likely than not to have occurred.
Any appeal must be submitted to the Vice President for Student Affairs and Athletics in writing within five (5) calendar days of receiving the decision/sanction.
Appeals are limited to:
To determine whether the investigation was conducted fairly in light of the charges and information presented, and in conformity with prescribed procedures giving all parties a reasonable opportunity to prepare and to present information to the Investigator. Deviations from designated procedure will not be a basis for sustaining an appeal unless significant prejudice results.
To determine whether the sanction(s) imposed were appropriate for the violation of the Student Conduct Code which the student was found to have committed.
To consider new information, sufficient to alter a decision or other relevant facts because such information and/or facts were not known to the person appealing at the time of the original determination of the complaint.
If an appeal is upheld by the Vice President for Student Affairs and Athletics the matter shall be returned to the original Investigator to re-open the matter and allow reconsideration of the original determination and sanction(s). If an appeal is not upheld, the matter shall be considered final and binding upon all involved.
Sanctions
University-wide sanctions may be imposed upon students found responsible for a violation of the University's Policy Against Sexual Misconduct. All sanctions may be imposed either singularly or in combination. Sanctions may consist of but are not limited to: Expulsion (dismissal from the University without ability to apply for re-admittance), Suspension, University Probation, Conditions/Restrictions, Educational Component(s), Written Warning, or any other sanctions the University deems appropriate.
Sanctioning Guidelines
Any person found responsible for violating the policy based on Non-Consensual Sexual Contact (where no intercourse has occurred) will likely receive a sanction ranging from probation to expulsion, depending on the severity of the incident, and taking into consideration any previous campus conduct code violations.
Any person found responsible for violating the policy on Non-Consensual Sexual Contact or Non-Consensual Sexual Intercourse will likely face a recommended sanction of suspension or expulsion. *
Any person found responsible for violating the policy on sexual exploitation or sexual harassment will likely receive a recommended sanction ranging from a warning to expulsion, depending on the severity of the incident, and taking into account any previous campus conduct code violations.*
*The conduct administrator reserves the right to broaden or lessen any range of recommended sanction in the case of serious mitigating circumstances or egregiously offensive behavior. Neither the initial Investigator nor any conduct administrator will deviate from the range of recommended sanctions unless compelling justification exists to do so.
If You Have Been Sexually Assaulted
Get to a Safe Place: Get to a safe place, do not blame yourself– this is not your fault, and tell someone what happened.
Preserve all Physical Evidence:In order to save evidence for DNA collection, do the following:

Save all clothing you had on at the time of the assault
Save any sheets, blankets or towels you came in contact with during or after the assault
Try not to rinse your mouth or brush your teeth
Try not to go to the bathroom
Try not to bath, wash, shower or douche

Seek Immediate Medical Attention
Federal Campus Sexual Assault Victims Bill of Rights:
To be informed of their right to notify law enforcement, and to be assisted by campus authorities in doing so;
To be informed of existing counseling, mental health or student services for victims on and off campus (contact information must be included); and
​To be reasonably free from intimidation and harm. To be informed of options for changing academic and living situations if requested by the victim and reasonably available.
The same opportunity to have others, such as a support person or witnesses, present during a disciplinary proceeding; and
To be informed of the outcome of any disciplinary proceeding (such disclosure is unconditional meaning the victim is free to share the outcome with anyone they wish).
Resources for Assistance
Some support services, including healthcare and counseling services, both on and off campus:
CUNE's Campus Counselor
CUNE's Campus Pastor
CUNE's Health Center

Andreea Baker, RN, Director of Health Services/Campus Nurse
Office: Janzow Campus Center 204
HeathCenter@cune.edu
402-643-7224

CUNE's Student Life Office

Director of Student Development, Rebekah Freed 402-643-7405
Vice President for Student Affairs and Athletics, Gene Brooks 402-643-7373
Office: Janzow Campus Center 204

Hope Crisis Center

24 hr. Crisis Line
Confidential, 1-1 Advocacy
Temporary Shelter, food, clothing
877-388-HOPE(4673)

National Sexual Assault Hotline

Free, confidential counseling 24 hours a day
A national (not a local) service provider, however they can help connect you to local providers

Medical Treatment

Memorial Health Care Center
300 North Columbia, Seward, NE
402-643-2971

Seward Police

Emergency…911
Non-Emergency…402-643-3002
Victim Assistance…402-641-2455

Campus Security

Non-Emergency (8 a.m.-5 p.m.)…402-643-7415
Non-Emergency (After 5 p.m.)…402-643-3033