The skills you develop as an English major, like writing, editing, problem solving, critical thinking, and analysis, are highly prized by employers in nearly every profession. In this age of information and technology, these talents are more in-demand than ever before. Writing, communication skills, adaptability and the ability to work independently are desirable qualities for any career you choose.

An English degree from Concordia will help you develop these abilities in a Christian, collaborative environment, while cultivating independent thought and becoming a responsible leader to help you better serve, no matter your chosen vocation.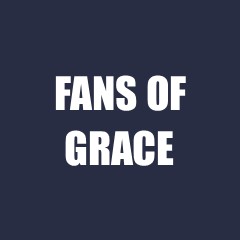 15:1
Student to faculty ratio
English
Sample Academic Outcomes
Careers
Executive Director
Head Chair
Digital Marketing Manager
Graduate Schools
University of Nebraska - Lincoln
Emory University
University of Colorado - Boulder
University of Florida
Employed in field of study within 6 months
Employed full-time or in a graduate program within 6 months
English
Student and Alumni Reviews
Concordia University is focused on providing an exceptional experience and we ask our students to provide feedback on all aspects of their student experience. The ratings and comments below are from our annual survey of all graduating seniors regarding their experience in the English program, the academic department and the university.
London Literary Tour & New England Study Tour
These annual study tours include major literary, historical, and cultural areas of various cities selected each year. Students complete readings, a paper and project upon return from the trip to earn course credit
Potpourri
For more than 50 years, Potpourri has been the literary magazine of Concordia's campus. A new edition is released every spring and offers students a place to share their creative writing, as well as learn the basics of magazine editing and design. Showcase your talent and creativity through your writing!
Sigma Tau Delta
Sigma Tau Delta is an international honor society with over 870 chapters in the U.S. and abroad. Sigma Tau Delta at Concordia strives to provide cultural stimulation on campus and promote interest in in all aspects of the discipline of English, including literature, language, and writing.
Red Path Gallery and Dog House Grill Readings
There is a strong tradition of literary excellence at Concordia, Nebraska, and we encourage our students to find their creativity and thrive as artists. Each year, we offer opportunities for students to share their written works by hosting readings at the Red Path Art Gallery in Seward and the Dog House Grill on campus.
English
Sample Course Schedule
Semester 1
Eng

102

Experiences in Writing

This course focuses on helping students develop effective processes for writing in multiple genres, including research-based academic projects and creative works. Students will learn techniques for generating ideas; giving and receiving feedback; finding, evaluating and integrating sources; adapting rhetorical strategies for audience and context; revising; and editing. Students will also discuss the origins and application of English language conventions. Students will participate in an oral communication lab experience and adapt a research based paper for formal presentation to the class.
Semester 2
Eng

201

Introduction to Literature

A general background in the reading, interpretation, evaluation and criticism of literature in various genres.
Semester 3
Eng

231

Studies in the English Language
Semester 4
Eng

221

Intermediate Writing

A course designed to allow students to experiment with three types of writing: fiction, creative nonfiction, and poetry. Includes study and application of research related to peer writing groups and the process of writing.
Semester 5
A course designed to give students the opportunity to write poetry and to read poetry from a writer's perspective. Emphasis on contemporary poetry and poets as well as student writing, discussion of theories and application of the writing process, and the workshop approach.

Eng

381

World Literature I

A survey of significant literature from the ancient world, including Greek and Roman writers, on through the 1500s. The course identifies major themes addressed, major structural features advanced, and socio-cultural conditions which were contextual to this time frame.
Semester 6
Eng

362

British Literature I

A survey of British literature from its Anglo–Saxon beginnings through the medieval and early modern eras.

A study of representative history plays, comedies, tragedies, and at least one problem play.

Eng

491

Issues in Literature for Children and Youth

A survey of contemporary literature for readers from middle level through grade 12. Students will become familiar with contemporary youth poetry and fiction, explore societal issues in literature and develop skills of literary analysis.
Semester 7
Eng

341

American Literature I

A survey of significant American writers from the colonial period through the 1840s with an emphasis on the interaction of literature, history, and philosophy.

Eng

300

Placement Seminar

The course includes resume and portfolio creation, attendance at professional placement seminars, mock interviews, meetings with field professionals and internship applications and searches. Prerequisite: upper level standing or permission of department chair.

A course designed to give students experience with the short story. Emphasizes the workshop approach, peer and instructor–student conferences. Students will read contemporary fiction from a writer's perspective, examining the elements of fiction for application in their own writing.
Semester 8
Eng

385

Psychological and Sociological Analysis of Modern Literature

Study of the twentieth century novel. While the emphasis is on American, British, and continental novelists, some opportunity exists for examination of novels from other cultures. Trends and social implications. Literary analysis and critical essays.

Eng

431

English Language and Linguistics

An intensive exploration of the science of language as it is discussed in socio-linguistics, psycholinguistics and historical linguistics. Course includes study of grammar and linguistic philosophy.

ECTA

499

Special Topics in the Study of Language

This course analyzes and evaluates the privileged space language holds in the related humanities disciplines of English, speech communication and theatre studies. Students will write, speak and perform individual projects in response to interdisciplinary and shared, cross-disciplinary readings that explore the foundations of literary study, rhetorical study and theatre.

Eng

387

Modern and Postmodern Drama

Study of twentieth century drama. While the emphasis is on American, British, and continental dramatists, some opportunity exists for examination of drama from other cultures. Religious, social, and moral ideas expressed in these plays.