Theatre
Theatre at Concordia University, Nebraska is an active part of campus life and well-integrated into a variety of degrees in education and liberal arts programs. Full-length productions and a variety of student-directed one acts bring together students from all disciplines to offer the campus and surrounding communities excellent theatre.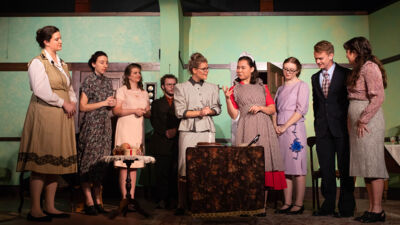 Theatre can raise your confidence, organization and relationship skills. The theatre program at Concordia University, Nebraska helps you find your voice, both in and out of the classroom. Students may choose to major or minor in theatre, or just participate as an extracurricular activity. Students can try a little bit of everything — performance, technical theatre, directing, design, etc. — making their full theatre experience that much more complete. With productions in rehearsal or on stage throughout the academic year, there are always numerous "backstage" and shop opportunities available for theatre technicians, in addition to a wealth of performance opportunities for those who prefer the limelight.
Students majoring in other academic disciplines have the opportunity to take theatre courses for credit as well, many of which fulfill the general education fine arts requirements.
Meet Your Director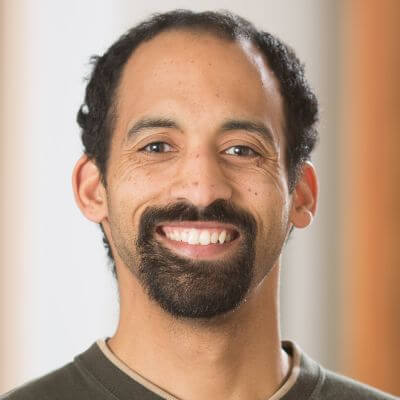 Bryan Moore
Professor of Communication & Theatre Arts
Department of English, Communication and Theatre Arts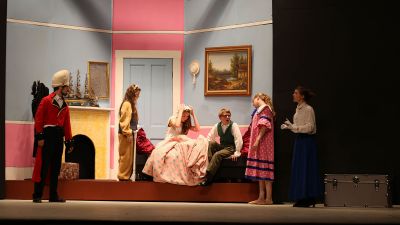 Behind the Scenes
Concordia's theatre productions take place on- and off-campus, with dedicated space for rehearsals, technical shops and mainstage performances. In addition to backstage opportunities during the shows, students can work in the various shops (scenery/props, costumes, lighting, sound) as volunteers, for academic credit, and even as a paid student supervisor, based on experience and availability.
Theatre Scholarships
At Concordia, providing financial aid assistance is a top priority, and 100% of our full-time undergraduate students receive some sort of financial aid. Theatre scholarships are available in acting and technical theatre for all students interested in participating in theatre at Concordia, regardless of major.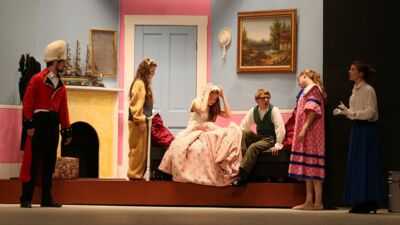 The theatre department at Concordia is a close-knit, loving community of professors and friends who have taught me more than I ever expected to know about the art that I love.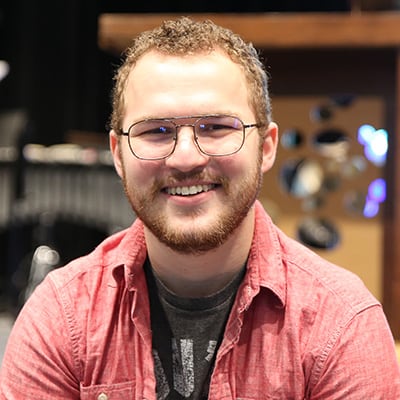 Adam Prince
O'Fallon, Mo.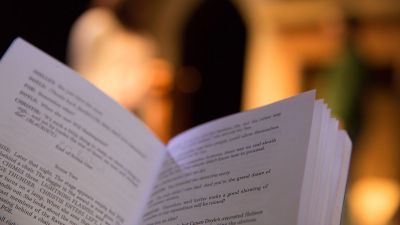 Curtain Club
Concordia University's Curtain Club is a group for students interested in the dramatic arts. Members of the club are involved in various campus productions, including the two yearly major productions, Readers Theatre and One-Act Plays.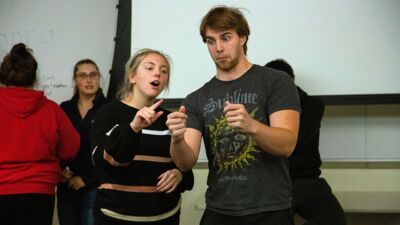 IMPROVables
Concordia's student-led improvisational theatre troupe, the IMPROVables, is an exciting way to develop performance and communication skills while having fun. There are no auditions, so all students are welcome to participate in weekly rehearsals, public shows and twice-annual Improvathons, which feature up to 24 hours of improvisational hijinks. Visit the IMPROVables Facebook and Instagram pages for more information.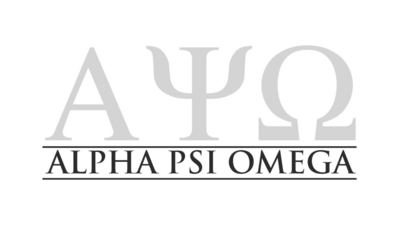 Alpha Psi Omega
Concordia has an active chapter of Alpha Psi Omega, the oldest national theatre honor society in the country. Since 1985, our Omega Lambda chapter has recognized students for excellence in their contribution to theatre productions on campus. We have been selected for inclusion in the APO yearly publication, Playbill, for over 25 years.
Majors of Interest
Theatre
100%

career outcome rate
Theatre News
Upcoming Events
Request Information
To learn more about theatre at Concordia, fill out this form.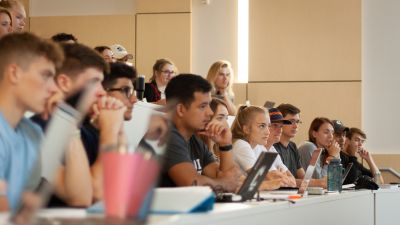 Expand Your Mind
Concordia Nebraska can provide you with the excellent, rigorous academic foundation you need to be successful no matter where your interest lies. With more than 100 undergraduate, graduate and professional academic programs to choose from, you'll have the opportunity to study at the highest level, discover your passions and apply your knowledge in ways that will change the world.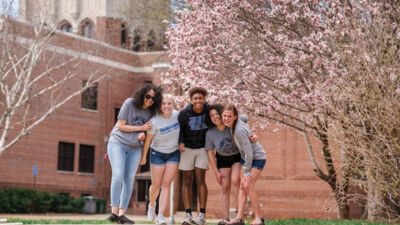 A Private Education With Value
You'll find a more meaningful college experience at Concordia, where you'll be part of a supportive campus community as you study your passions and prepare to make a positive impact in the world. Through generous scholarships and financial aid packages, your tuition at Concordia will be similar to what you will find at a large public university.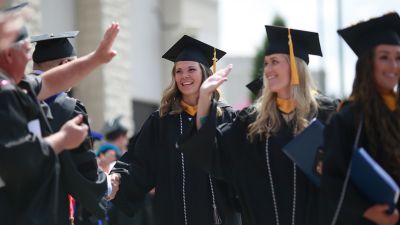 Student Success Is Our Priority
Your success at Concordia is not just defined by your GPA, but how you're equipped to make an impact in your career and throughout your life. We're committed to providing you the academic and spiritual tools you'll need to be successful in all facets of your life.