B.A.

Applied Communication

Major

Minor

Concentration
Applied communication is one of the most versatile majors available. A degree in applied communication can prepare you for a career in
Communications,
Journalism,
Marketing,
Education,
Entertainment
Or any number of other career fields.
Businesses across all disciplines rank effective communication skills as the most important job-hiring consideration, so pursuing an applied communication degree allows you to work in whatever career field you're passionate about.
At Concordia University, Nebraska, you will be prepared with practical knowledge in the art and theory of communication, both written and spoken, as well as media and technology, so you can examine the rapidly changing communication landscape we live in.
15:1
Student-to-faculty ratio
Communication is the key to your success—in your career, in relationships and throughout your lifetime.
Program Highlights
WHY STUDY Applied COMMUNICATION AT CONCORDIA?
The applied communication program at Concordia University, Nebraska focuses on fostering positive communication in interpersonal, organizational and public contexts to create a better world. The coursework and experiential learning in the applied communication program allows students to learn to ethically lead by analyzing and developing messaging to collaborate with others, embrace difference and influence discourse.
Speech and Debate
Concordia University's forensics program is committed to providing a team-centered and supportive environment where you can use competitive public speaking as a context for forming lasting friendships while practicing the foundational habits of a liberal arts education, including empathy, wisdom, moderation and courage.
Learn more about Speech and Debate at Concordia.
MEET OUR EXPERT FACULTY
As experts in applied communication, our faculty and instructors bring years of experience to the classroom.
Meet our students
Abby Kepplin
Omaha, NE
"I chose communications because of how broad it is, I really have so many options with it. All of my professors are outgoing and engaging making the classes a relatively fun experience."
Accreditation
Concordia University, Nebraska is accredited by the Higher Learning Commission, a regional accreditation agency recognized by the U.S. Department of Education.
Degree Goals
An applied communication graduate from Concordia University, Nebraska will be able to:
understand the uses, functions and effects of communication in interpersonal, global, health, organizational and public settings.
understand the importance of open, honest and ethical communication.
be proficient in the preparation, research, organization and delivery of public speeches and presentations.
be proficient in demonstrating effective listening skills.
know and demonstrate effective interpersonal communication and leadership skills needed in the initiation, development and maintenance of relationships at play, home and work.
English, Communication and Theatre Arts Minors
Communication
Composition and Rhetoric
English
Interpersonal Communication
Journalism and Public Relations
Literature
Theatre
Writing
Career Outcomes
Magazine Editor
Assign articles to writers
Correct spelling, grammar and overall tone of articles
Oversee magazine content
Reporter
Inform the public about current events and what is happening in the world
Work in television, radio, print and/or online news channels
Gather information, conduct interviews and investigate news stories
Radio Announcer
Announce station program information
Conduct interviews with guests
DJ music
Provide commentary for sporting events
Report news stories
FAQs
What's the difference between the applied communication program and strategic communication program?

The applied communication program at Concordia University, Nebraska is a more traditional communication program, with courses in business and professional communication, as well as interpersonal and listening communication strategies.

In contrast, the strategic communication program focuses more on persuasion, marketing and public relations type classes.

While there is a lot of overlap between the two programs in their foundational courses, the focus you choose will depend on what type of communication you're passionate about, and what type of career you want after graduation. ​​​​​
What kind of careers can I get with a bachelor's degree in applied communication?

Because the applied communication degree is so broad-based, there are many different careers you could pursue after graduation, in fields like advertising, journalism, public relations, media and more. Some examples of traditional careers for graduates with a B.A. in applied communication are
marketing and communication specialist,
public relations manager,
social media manager,
technical writer and
magazine editor.
Can I become a teacher with an applied communication degree?

If you plan to teach communication subjects in a public, private or post-secondary school, you'll likely need to become certified as a teacher in your state. If your undergraduate degree is in applied communication, you'll probably need to complete an alternative teacher certification program and take a licensing exam. State laws vary, however, so make sure you check with the department of education in the state you wish to teach in to find out more.
Related Programs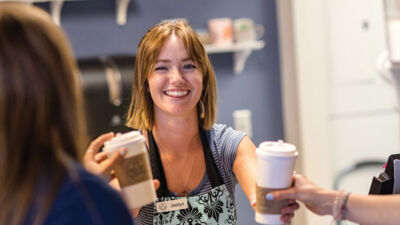 Business Communication
The business communication major at Concordia University, Nebraska will require you to think of an organization holistically, including how a consumer will receive marketing messaging, how an employee's interactions with co-workers effect productivity or how an investment by the organization communicates a business's political stance.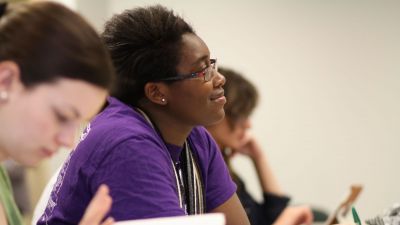 English
Concordia's English major promotes careful reading, encourages critical thinking and models Christian scholarship and thoughtful discussion processes. Ideally, our students will develop a desire to read more and appreciate the role of literature in exploring themselves, the human condition, and Christ's response to humanity and to our students in particular.
Journalism and Public Relations
In Concordia University, Nebraska's journalism and public relations program, we will help you develop your thinking, writing and speaking skills so you are able to size up situations, determine what's happening and report information accurately, quickly, honestly and responsibly.
1 Recent graduates attending graduate school or employed within six months of graduation.