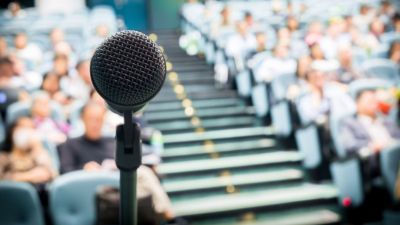 B.A.

Applied Communication

Major

Minor

Concentration
15:1
Student-to-faculty ratio
Communication is the key to your success—in relationships, in the workplace and throughout your lifetime. Good communicators make good leaders and good listeners, both of which are vital skills professionally as you advance in your career and personally as you grow in your relationships.
Applied communication is one of the most versatile majors available. A degree in applied communication can prepare you for a traditional career path as a communication specialist in small businesses, government offices and non-profit organizations. With the bachelor's degree in applied communication, you can also find work in journalism, marketing, education, entertainment or any number of other career fields. Businesses across all disciplines rank effective communication skills as the most important job-hiring consideration, so pursuing an applied communication degree allows you to work in whatever career field you're passionate about.
At Concordia University, Nebraska, you will be prepared with practical knowledge in the art and theory of communication, both written and spoken. The applied communication program at Concordia Nebraska equips you with knowledge in writing, speaking, media and technology, so you can examine the rapidly changing communication landscape we live in.
Gain expertise in organizational communication, public speaking, professional writing and intercultural communication that will help you not only do the work of a professional communication specialist, but also know why certain messages are most effective for different types of audiences. That practical knowledge can then be applied to many different career fields, as you'll have a strong basis in communication, the foundation of any career.
Program Differentiators
Core Concepts
The applied communication program at Concordia University, Nebraska focuses on fostering positive communication in interpersonal, organizational and public contexts to create a better world. The coursework and experiential learning in the applied communication program will allow students to learn to ethically lead by analyzing and developing messaging to collaborate with others, embrace difference and influence discourse.
Dr. Pete Koprince - Communication Studies
Dr. Pete Koprince likes that the things you learn in communication classes can be put into practice immediately. Learn more about Dr. Koprince in this Faculty 5 video.
Dr. Erica Lamm - Communication Studies
One of communication professor Dr. Erica Lamm's favorite memories at Concordia was mentoring a group of students on a teaching trip to China. Learn more about Dr. Lamm in this Faculty 5 video.
Testimonials
The critical thinking skills—it's a form of art. No one else can do it the way you can. You need to push yourself and have goals. Ask yourself what can I do to be of service in the church and world. Then do it.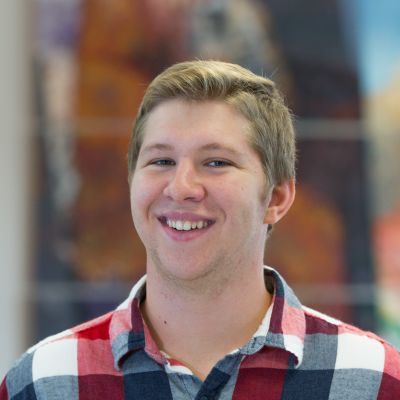 Jonathan Jahnke
West Fargo, North Dakota
Read Jonathan's story
Concordia Nebraska

Applied Communication: Learning Objectives

Students in the applied communication program at Concordia University, Nebraska will learn the basic principles of intrapersonal, interpersonal, group and public communication, including listening skills, group dynamics, fundamentals of public speaking and information literacy.

Students will study interpersonal communication topics, including relationship development and maintenance strategies, nonverbal communication in relationships, conflict resolution and impression management strategies.​​

Students will study the cultural practices that influence the exchange of meaning between individuals and groups of differing cultural or racial backgrounds, which will provide students with a theoretical and practical understanding of the uniqueness of cultures, the resulting variations in communication styles and strategies and skills for successful communication.

Students will discover how to discern the credibility and influence of information that affects the individual and society in both print and electronic media.
Concordia Nebraska

Applied Communication: Program Goals
Students in the applied communication program at Concordia University, Nebraska will understand the uses, functions and effects of communication in interpersonal, global, health, organizational and public settings.
Students will understand the importance of open, honest and ethical communication.
Students will be proficient in the preparation, research, organization and delivery of public speeches and presentations.
Students will be proficient in demonstrating effective listening skills.
Students will know and demonstrate effective interpersonal communication and leadership skills needed in the initiation, development and maintenance of relationships at play, home and work.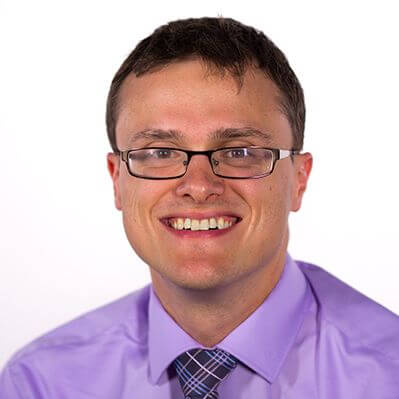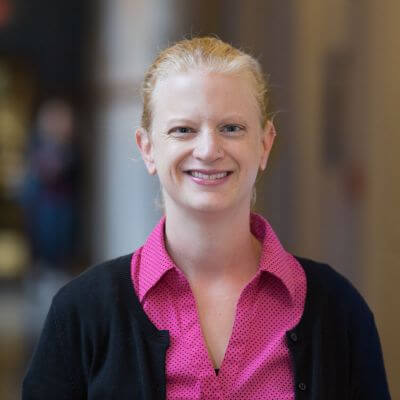 Applied Communication Faculty
As experts in Applied Communication, our faculty and instructors bring years of experience to the classroom.
Meet the faculty
Concordia Nebraska

Applied Communication: FAQs

What's the difference between the applied communication program and strategic communication program?

The applied communication program at Concordia University, Nebraska is a more traditional communication program, with courses in business and professional communication, as well as interpersonal and listening communication strategies.

In contrast, the strategic communication program focuses more on persuasion, marketing and public relations type classes.

While there is a lot of overlap between the two programs in their foundational courses, the focus you choose will depend on what type of communication you're passionate about, and what type of career you want after graduation. ​​​​​

What kind of careers can I get with a bachelor's degree in applied communication?

Because the applied communication degree is so broad-based, there are many different careers you could pursue after graduation, in fields like advertising, journalism, public relations, media and more. Some examples of traditional careers for graduates with a B.A. in applied communication are marketing and communication specialist, public relations manager, social media manager, technical writer and magazine editor.

Can I become a teacher with an applied communication degree?

If you plan to teach communication subjects in a public, private or post-secondary school, you'll likely need to become certified as a teacher in your state. If your undergraduate degree is in applied communication, you'll probably need to complete an alternative teacher certification program and take a licensing exam. State laws vary, however, so make sure you check with the department of education in the state you wish to teach in to find out more.

Will I need a graduate degree in applied communication to find a career?

You won't need an advanced degree to find a fulfilling career in applied communication, though many people choose to continue on to graduate school to help them advance their careers or secure more senior positions within a company. Most entry-level communication careers only require a bachelor's degree.

What is the average starting salary for an applied communication major?

Your starting salary after earning your applied communication degree will depend on your career field and specific job, as well as where you're located geographically. However, according to the Bureau of Labor Statistics, the average starting salary for applied communication majors across all disciplines is $48,253.
Concordia Nebraska

Applied Communication: Career Outcomes
Communication Professor
Communication professors teach courses in communication, including public relations, broadcasting, journalism and public speaking. As a communication professor, you would not only teach, guide class discussions and grade assignments, but also likely conduct your own research in an area that you are passionate about.
$34,760
Entry-Level Salary2
$66,510
Mid-Level Salary2
$129,480
Late-Level Salary2
Magazine Editor
Magazine editors assign articles to writers, correct spelling and grammar once the story has been written and oversee content of a magazine. As an editor, you may or may not write articles, depending on the publication, but you would review all content before it is published, either online or in print.
-1.4%
Annual Growth Rate2
$30,830
Entry-Level Salary2
$58,770
Mid-Level Salary2
$114,460
Late-Level Salary2
Reporter
Reporters, correspondents and broadcast news analyst inform the public about current events and what is happening in the world or locally. As a reporter, you might choose to work for a television, radio, print or online news channel, gathering information, conducting interviews and investigating news stories before presenting them to the public.
$22,970
Entry-Level Salary2
$39,370
Mid-Level Salary2
$90,540
Late-Level Salary2
Radio Announcer
Radio announcers perform a variety of tasks on and off air. As a radio announcer, you would announce station program information, such as program schedules or station breaks, public-service information or other prepared scripts. You might also conduct interviews with guests, DJ music, provide commentary for sporting events or report news stories.
-11.6%
Annual Growth Rate2
$18,840
Entry-Level Salary2
$32,450
Mid-Level Salary2
$83,520
Late-Level Salary2
Concordia Nebraska

Applied Communication: Related Programs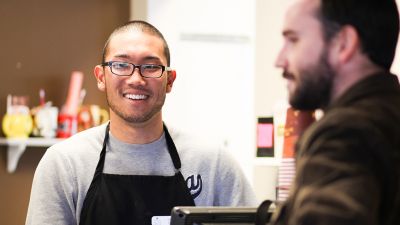 Business Communication
The business communication major at Concordia University, Nebraska will require you to think of an organization holistically, including how a consumer will receive marketing messaging, how an employee's interactions with co-workers effect productivity or how an investment by the organization communicates a business's political stance.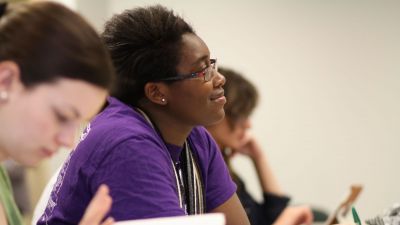 English
Concordia's English major promotes careful reading, encourages critical thinking and models Christian scholarship and thoughtful discussion processes. Ideally, our students will develop a desire to read more and appreciate the role of literature in exploring themselves, the human condition, and Christ's response to humanity and to our students in particular.
Journalism and Public Relations
In Concordia University, Nebraska's journalism and public relations program, we will help you develop your thinking, writing and speaking skills so you are able to size up situations, determine what's happening and report information accurately, quickly, honestly and responsibly.
1 Recent graduates attending graduate school or employed within six months of graduation.
2 Career salary and wages sourced from the U.S. Bureau of Labor Statistics.