A love of reading, writing, and teaching the English language is at the heart of the Concordia University, Nebraska Master of Education (M.Ed.) in Literacy with Reading Specialist Emphasis online degree program.
Whether you teach at the elementary or secondary level, in public or private schools, this 36 credit-hour M.Ed. program brings together educators seeking innovative, effective, and sustainable ways to help students learn to read and write AND fuel their lifelong passion for the written and spoken word.
Specifically, the Literacy with Reading Specialist Emphasis program offers candidates the practical strategies and academic theories for teaching any type of literacy program, including the ability to use assessment tools to adapt and customize these teaching approaches.
Immediately apply what you learn to your own classroom and benefit from consulting with your cohort peers for other ideas, advice, and strategies.
Literacy with Reading Specialist Emphasis
Program Goals
Get On Your Way
The next start date for Literacy with Reading Specialist Emphasis is Monday, Aug 26.
Literacy with Reading Specialist Emphasis
Courses
Literacy with Reading Specialist Emphasis
EDUC

566

Reading in Middle and Secondary Schools

A foundations course in developmental reading for teachers of intermediate, junior, and senior high students (grades 4 through 12), emphasizing reading in the content areas, comprehension levels, reading-study skills, oral interpretation of literature, recreational reading, and current issues in teaching the older student to become more proficient in reading.

EDUC

519

Word Study: Decoding, Comprehension & Fluency

This course will examine recent research-based instructional practices regarding phonics, vocabulary, spelling and fluency. Special emphases include: phonemic awareness, print awareness, alphabetic knowledge, alphabetic principle, decoding, reading practice with decodable text, irregular and high frequency words, fluency, development spelling and comprehension. The graduate student will research current theory, instructional practice and assessment related to each of the word study components within specific literacy developmental stages.

EDUC

501

Contemporary Thought in Education

This course provides an examination of the theoretical and philosophical bases for contemporary educational patterns; and current educational issues. Interests of the participants will determine the areas of application to private and public education.

EDUC

565

The Young Child: Language and Literacy Development

A foundations course in developmental reading for teachers of younger children (ages three through grade 3), emphasizing the characteristics of young children, oral language development, developing reading interests, the integration of all language arts in the beginning reading program, and current issues in teaching the young child to read.

EDUC

622

Teaching Writing in Grades PK-12

A close examination of the writing of children and youth, and the techniques for teaching writing. Special emphasis on the relationship of writing to literature, reading, language, and the other language arts.

EDUC

594

Research Evaluation and Design

This course emphasizes the development of skills in qualitative and quantitative research methods, and the evaluation of various forms of existing information, with emphasis on the ability to relate this information to personal professional practice.

EDUC

635

Survey of Contemporary Literature from PK-12

A survey of contemporary literature for readers from pre-kindergarten level through grade 12. Students will become familiar with contemporary youth poetry and fiction, explore societal issues in literature, develop skills of literary analysis, and connect the use of literature to research in literary study and literacy learning.

EDUC

520

Literacy Assessment and Intervention

This course emphasizes the assessment and intervention process involving "striving" readers from diverse ability, cultural and linguistic backgrounds. Special emphases include: identification of literacy difficulties, formal and informal assessment tools, evaluation, data analysis and appropriate intervention.

PSY

511

Psychological Foundations of Teaching and Learning

A study of selected theories of learning and their implications for the classroom setting. Applications of psychological principles and research to instructional situations with an emphasis on those that involve a Christian setting.

EDUC

630

Preliminary Design and Processes for a Case Study

This course emphasizes reading, discussing, and planning strategies to be implemented in a subsequent case study course. Set-up for the case study will include: criteria for how to select a student; actually selecting a student; how to gain parental consent; how to create a baseline for further interaction. Additional emphasis will be given in this course to diagnostic evaluation and the organization of the learning environment which will permit personalized literacy instruction for struggling readers. Time will be dedicated to the set-up of the final portfolio.

EDUC

631

Creating a Case Study in Literacy

This course will incorporate strategies that are geared to a specific K-12 student and are diagnostic (journal/log, plan/evaluate, re-plan/re-evaluate) in nature. Experiences will be coordinated in which the graduate student, under direct supervision, assesses reading abilities and develops individual educational programs and materials in reading for students with special needs: students experiencing literacy difficulties, gifted students, those with cultural differences and/or varied linguistic backgrounds. The baseline information on the K-12 student (e.g. reading inventory, reading level, and miscue analysis) will be used for the development of a plan of action and subsequent engagement for remediation. The case study will be the last project for the final portfolio.

SOC

565

Serving and Leading in Community and World

This course provides an in-depth examination of vocation, professional and organizational development and the ways educators, building on their personal beliefs and values, enact authentic service and leadership in a variety of contexts. Using the framework of evangelical Lutheran Christianity, participants explore, analyze and clarify, and apply vocation to their community and to the world.
Total Credits

36

Total Courses

12

Course Length

8 weeks
Concordia University, Nebraska's Master of Education in Literacy with Reading Specialist Emphasis is a 36 credit-hour degree program. This program consists of highly integrated literacy courses and will result in an M.Ed. degree with a Reading Specialist emphasis.* This degree program includes a three credit-hour field-based case study (EDUC 631) with specific, documented student interaction.
Literacy with Reading Specialist Emphasis
Similar Programs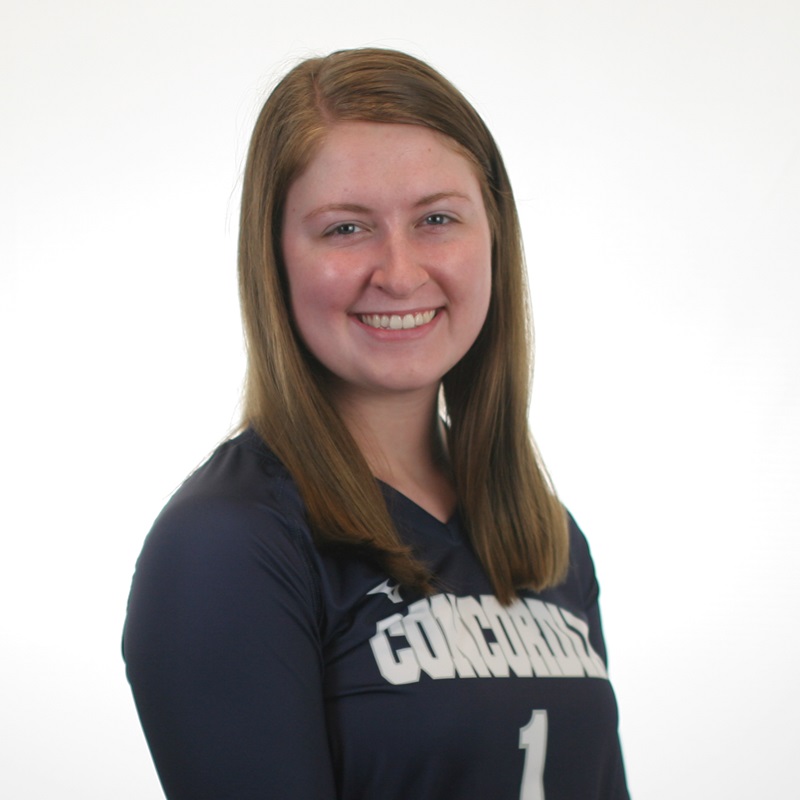 Hassle-Free Highlight
Concierge Registration
Our team of enrollment specialists will navigate the course enrollment process for you from day one, thereby eliminating all the stress and hassles of ensuring you're registered for the correct course. You receive the guarantee that you're progressing through your classes in the perfect order and on-track to finish your master's degree.
Discover more hassle-free highlights
Literacy with Reading Specialist Emphasis
Delivery Options
We provide you with options so you can earn your degree in the way that works best for you.
On Campus
Conveniently located five minutes from downtown Lincoln, Nebraska
Structured programs/class times—meet once per week
Enhance your experience through social interaction with peers
Comfortable, professional facilities in which to learn and study
Apply Now
Hybrid
Face-to-face access to peers and instructors
Convenience of online courses with a flexible on-campus option
Variety of learning environments enhances your communication skills
Work independently and as part of a group
Apply Now
Online
Control your schedule and pace with flexible class options
Self-paced—study when it is convenient for you
Your classroom is available from the comforts of your home
Learn from instructors with diverse backgrounds from around the world
Apply Now