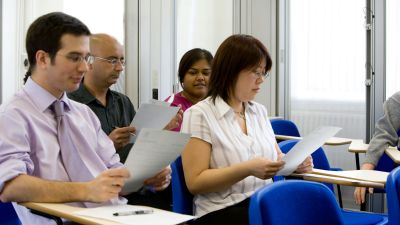 M.Ed.

TESOL (Teaching English to Speakers of Other Languages)
We offer the lowest-priced online M.Ed. in Nebraska and the Concordia University System.
Nebraska Residents & Lutheran Educators
$340*
PER credit hour
$425/credit hour rate outside of Nebraska
Through our Lutheran Guarantee, Lutheran Educators from around the world qualify for our special rate.
*Discounted rate does not apply to course-only options.
Class Type
100% online, 8-week courses
Accreditation
NCATE through CAEP
Time to Degree
18-24 months
Connection. Diversity. Opportunity. An M.Ed. in TESOL from Concordia Makes It All Possible.
The world has 1.5 billion English language learners, according to experts at the latest TESOL International Convention. That number continues to grow as more and more people seek to acquire English as a second, third or even fourth language. This growth in English language learners means the need for educators who can teach English to speakers of other languages (TESOL) is also on the rise.
Concordia University Nebraska's M.Ed. in TESOL empowers you to connect with and serve ESL students, backed by a tradition of rigorous, Lutheran education practices. Whether you want to reach students in your current classroom, work with adult learners through an agency or teach English abroad, Concordia Nebraska's online master's degree in TESOL equips you to do so, opening the door to countless possibilities.
We believe the only classroom you should step into is your own.
Through our entirely online program, you can work at your own pace from the comfort of your home. We strive to be flexible and honor your many callings and commitments in life during your study while also striving to stretch, challenge, inspire and equip you to thrive as an educational leader now, and in the future.
Information Sessions
Learn more about our programs at one of our next information sessions.
You may register for an information session by clicking "RSVP" next to your desired date and time.
Information sessions run approximately 20 minutes. During these meetings, we will discuss the program formats, application process, financial aid, payment plans and questions that you may have.
TESOL Master's Program Highlights
At Concordia Nebraska, we take pride in offering a distinctive master's in TESOL degree online that blends theory with practice and is rooted in Christian, Lutheran values. In our TESOL master's program, you'll not only earn the credentials you need to teach English language learners effectively. You'll also learn theory, culture, linguistics, leadership and skills crucial for connecting with diverse populations—and apply them in a practicum for your M.Ed. in TESOL.
What to Expect in Concordia Nebraska's TESOL Master's Program
A master's in TESOL degree with value(s). Earn your M.Ed. in TESOL at a university rooted in Christian values and ethical principles.
45-hour TESOL practicum. Apply the concepts you learned in the virtual classroom by working with one or more PreK–12 ESL students in your own classroom or area school.
An M.Ed. in TESOL that fits your schedule. Complete your master's in TESOL online degree in 18–24 months while you work. We offer two options: a 24-month traditional program or 18-month fast track program.
Preparation for TESOL anywhere. A master's in TESOL degree prepares you to teach K–12 students and adult learners in both the United States and international contexts.
ESL endorsement for M.Ed.s. If you already hold a Master of Education degree, you can complete an ESL endorsement in 10 months (15 credits).
An accredited master's in TESOL program. Our TESOL master's program meets both Nebraska's English Second Language Endorsement and TESOL International Association standards. It is also accredited by the National Council for Accreditation of Teacher Education.
Earn your M.Ed. with Value(s)
Start your journey today by filling out this quick form and one of our enrollment counselors will be in touch soon.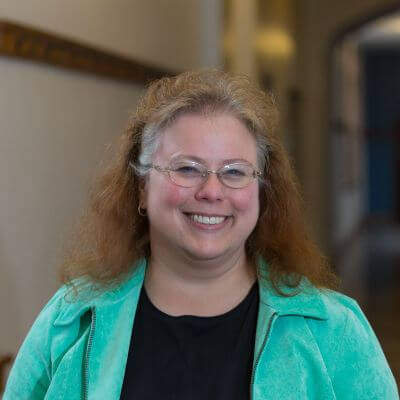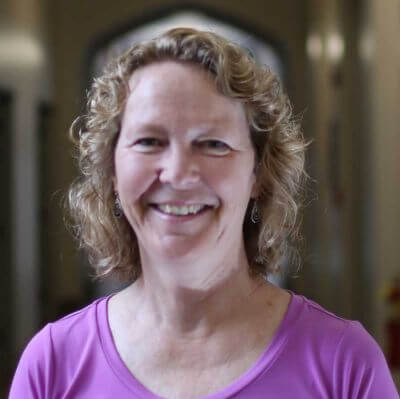 Master's in TESOL Online Program Faculty
Learn from experts in teaching English to speakers of other languages who bring years of experience to the classroom.
Meet the faculty
Master's in TESOL Online Program Curriculum
The online master's degree in TESOL features a blend of theory and practice in second language learning and teaching. In your course work, you can expect to learn how to develop curricula and meaningfully assess ESL students. You'll also learn how to teach reading and writing to second language learners and understand how second languages are acquired.
Some of our core master's in TESOL online courses include:
Language and Culture
Second Language Acquisition
Word Study: Decoding, Comprehension & Fluency
ESL/TESOL Capstone (practicum)
TESOL Master's Program Goals at Concordia Nebraska
Exercise an understanding of language as a system
Support English language learners (ELLs) as they acquire English language and literacy
Understand major TESOL concepts, principles, theories and research
Understand the nature and role of culture in literacy and language
Create effective learning environments for speakers of other languages
Master's in TESOL Program Financial Aid
At Concordia Nebraska, we're committed to helping you earn your online master's degree in TESOL affordably. You'll benefit from the lowest-priced TESOL master's program in the state and Concordia University system. We also offer a special rate for Lutheran Educators who want to earn an M.Ed. with value(s). View master's in TESOL degree program costs and financial aid.
Concordia Nebraska

TESOL (Teaching English to Speakers of Other Languages) FAQs

What can I do with a TESOL degree?

After earning your degree in TESOL online, you can pursue a variety of careers that involve teaching English to speakers of other languages. One possible career path is to be an ESL teacher. You can also teach English as a foreign language in an international setting. You can teach English to adults who need language skills for a job in the U.S. The skills you gain through the program can also be applied in a job at an immigration or refugee center.

Does the TESOL program require a practicum?

This program requires 45 valuable hours of practicum experience, working with students whose first language is other than English.

Is TESOL the right career path for me?

If you have a passion for empowering every learner to succeed and wish to share that passion to those whose first language is other than English, then pursuing a career in TESOL may be right for you. The career path can be rewarding as you work with students and become part of their community, whether you are teaching in the states or internationally. Teaching English can help you analyze language and interact with people from a wide variety of cultural backgrounds.
Resource Articles
Concordia Nebraska

TESOL (Teaching English to Speakers of Other Languages) Related Programs

Interested in an M.Ed. but not sure which path is right for you? Learn more about the master's in education degree paths at Concordia Nebraska: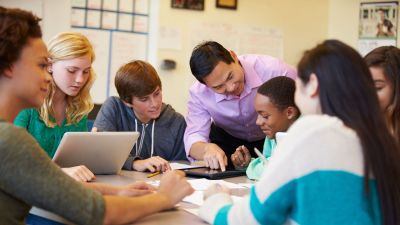 M.Ed. Curriculum & Instruction
The Master's of Education in Curriculum and Instruction online helps you become a forward-thinking curriculum coordinator or teacher leader.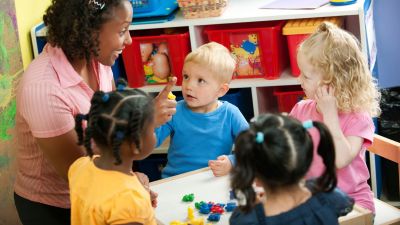 M.Ed. Early Childhood Education
Gain the skills you need to make a positive impact in the lives of young children with Concordia Nebraska's early childhood education online program.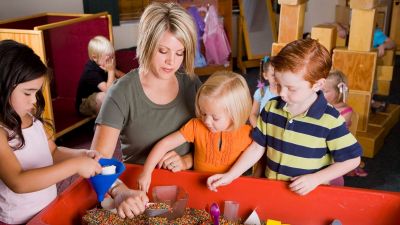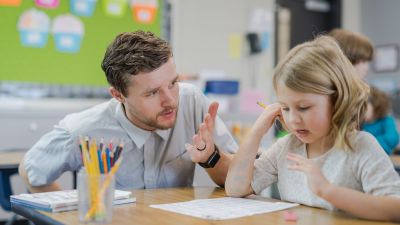 Early Childhood Special Education
Our early childhood special education master's program equips you with the knowledge and skills needed to design, implement and assess learning experiences in an early childhood special education (birth through kindergarten) classroom. As a teacher or other professional who understands disabilities, you have the opportunity to work closely with students with diverse developmental needs and help them establish a firm educational foundation filled with unique potential.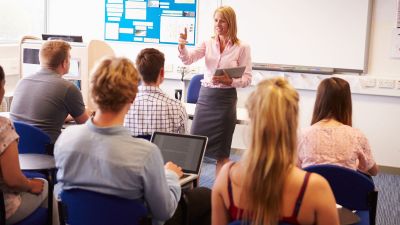 M.Ed. Educational Administration
Take the next step in your career and prepare to become a school administrator or principal with the online master's in educational administration program.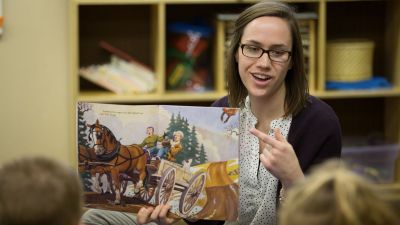 M.Ed. Literacy
Prepare to give students a lifelong love of reading and writing the English language through the online master's in reading and literacy program from Concordia.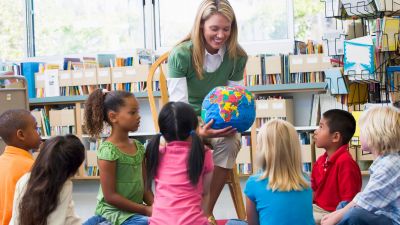 M.Ed. Special Education
Learn effective instructional strategies for students with learning, cognitive, mental and physical disabilities in our Master's in Special Education online.