Art Facilities
Concordia's Art Department offers dedicated on-campus studio space so you can focus on creating and showcasing your art while being surrounded by other artists and mentors. Our hands-on learning environment creates a culture that supports curiosity, imagination and investigation. You'll also have opportunities to display your work and connect with other artists at galleries around Seward, Lincoln and Omaha.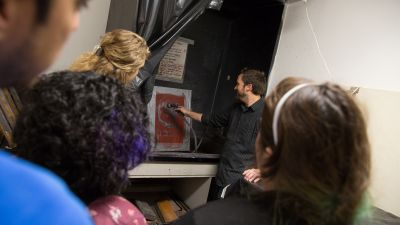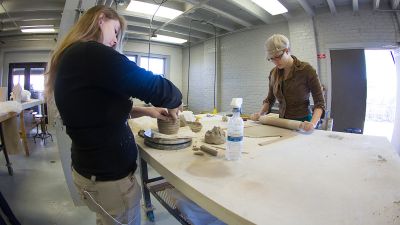 Brommer Art Center
Concordia's art building, Brommer Art Center, houses fabrication facilities, multi-purpose classrooms, media-specific studios and workshops, student and faculty studios, staff and faculty offices, a state-of-the-art computer design lab and exhibition space. Whatever form your art takes, you'll have all the resources you need to grow and create the career of your dreams.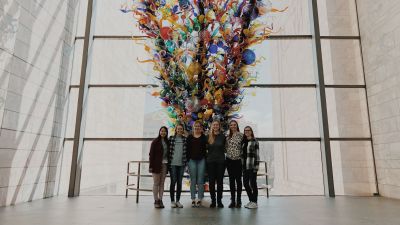 Off-Campus Art Opportunities
At Concordia, you'll have many opportunities to showcase your work on campus at the Marxhausen Gallery of Art, in addition to several unique galleries within driving distance. With Seward's proximity to Lincoln and Omaha, you'll also have access to many art communities, where you can attend shows and connect with artists outside of campus.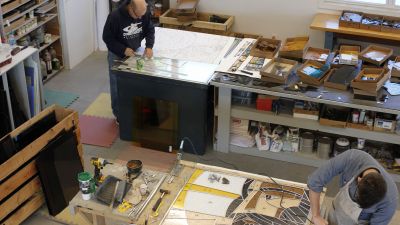 Center for Liturgical Art
The Center for Liturgical Art was established as an institute of Concordia University, Nebraska to create art for worship and witness, while advocating for visual arts in Christian life and practice. Through internships and volunteer opportunities, you can join a group of artists who share the importance of ecclesiastical art and the impact it has on our lives as Christians.