B.A. B.F.A.

Graphic Design
15:1
Student-to-faculty ratio
100%
Faculty with terminal degree
Graphic design is one of the most versatile and marketable art fields you can choose to study. By creating an avenue for you to learn to effectively communicate in a visual medium, a major in graphic design prepares you to work in illustration, studio practice, marketing, video production and many other media-based careers.
As a graphic design major at Concordia University, Nebraska, you will be equipped to analyze problems and create solutions using image-, type- and web-based strategies. Through a sequence of studio and design courses that introduce a range of materials and working procedures, you will learn how to organize the flow of communication from classroom to client and into society. Concordia's graphic design program provides the educational framework, experiential training and professional preparedness necessary to compete in today's market.
The graphic design major at Concordia Nebraska prepares students for a career or further study in the field of graphic design involving skills in conceptualization, visualization, communication, layout, illustration, typography and digital imaging. Your coursework will include principles of design and color, digital photography techniques, designing graphics for web and print pieces, and two- and three-dimensional design.
Graphic design is a competitive and fast-paced occupation, where you will use your technical skills coupled with creative problem solving and collaborative teamwork to create stunning visuals and interactive designs. If you want a career where you can combine art, business and technology to communicate ideas and experiences, then a degree in graphic design from Concordia University, Nebraska may be the right choice for you!
Credit hours listed above are the minimum required for graduation. Specific program credit hours may vary.
Program Differentiators
Core Concepts
The graphic design program at Concordia University, Nebraska equips students with an understanding of visual design principles and technical skills based on a foundation of graphic design theory in order to prepare students to articulate their own vision and voice through graphic design.
Prof. Seth Boggs - Art
Meet Professor Seth Boggs. His favorite thing about graphic design is that there isn't a single answer to design problems. Learn more about Professor Boggs in this Faculty 5 video.
Academic Programs | Art
The art department at Concordia University, Nebraska focuses on discovering and celebrating the artist that each student has been created to be.
Testimonials
The growth that I've seen within myself as a human being and as an artist was very unexpected. I've learned so much more than I thought I would here.
Brooke Gettman
Norfolk, Nebraska
Concordia Nebraska

Graphic Design: Learning Objectives

Students in the graphic design program at Concordia University, Nebraska will explore the elements and principles of composition, systems of organization and the exploration of two–dimensional media, and learn to analyze the interaction between visual subject matter, form and content.

Students will capture, digitize and edit images with an emphasis on meeting aesthetic and technical requirements of the graphic design industry.​​​​​

Students will combine creative development of ideas, effective communication and correct technical reproduction of the graphic design process with the study of historic and contemporary movements, designers, and innovations in the graphic design/illustration experience.
Concordia Nebraska

Graphic Design: Program Goals
Students in the graphic design program at Concordia University, Nebraska will receive an intensive critical thinking education and skill set to support a career in graphic design.
Students will acquire a combination of proven traditional design concepts and industry-standard tools, so that they can become an effective designer.
Students will apply graphic design principles in the ideation, development and production of visual messages.
Students will create communication solutions that address audiences and contexts, by recognizing the human factors that determine design decisions.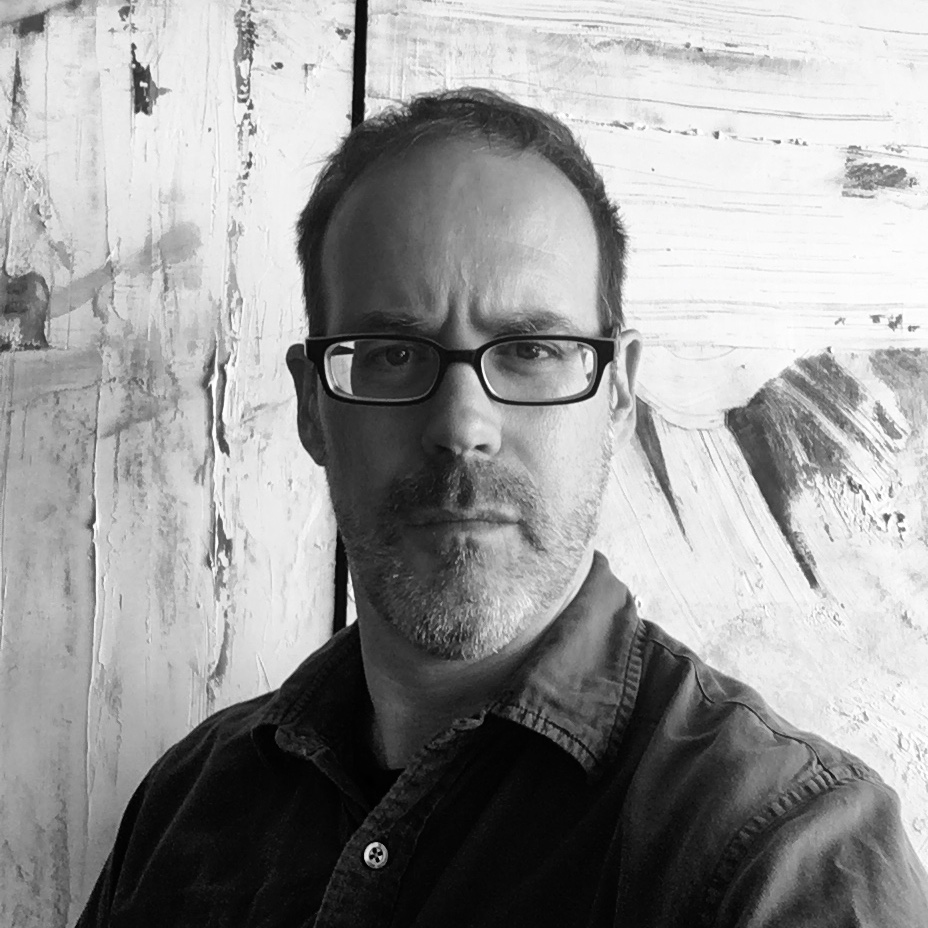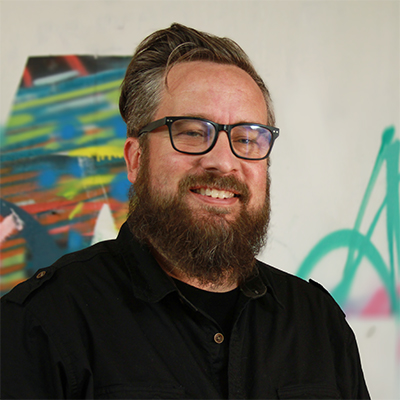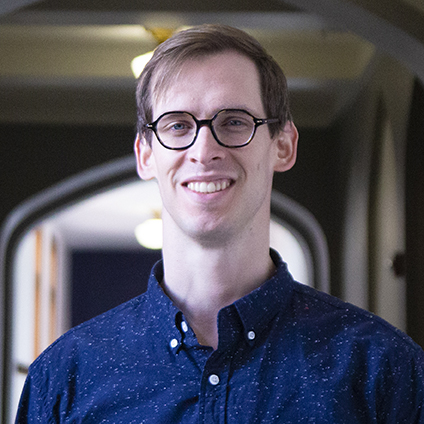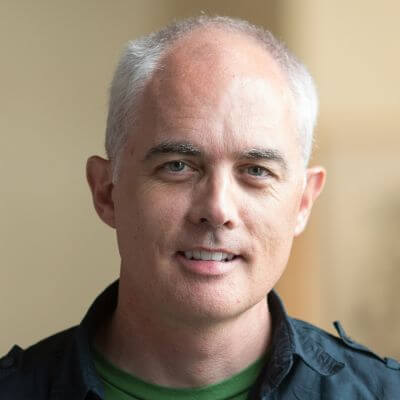 Graphic Design Faculty
As experts in Graphic Design, our faculty and instructors bring years of experience to the classroom.
Concordia Nebraska

Graphic Design: FAQs

What's the difference between the B.A. and B.F.A. in graphic design?

Concordia University, Nebraska offers both a Bachelor of Arts in Graphic Design and a Bachelor of Fine Arts in Graphic Design. Both will give you a solid foundation in graphic design principles.

The bachelor of arts degree is for students who are looking for a broad-based study of graphic design principles, history and theory. In this program, you will gain an understanding of the aesthetic and technical skills needed to produce innovative design projects. Many students choose to supplement their graphic design classes with electives in the arts or other fields. A bachelor of arts degree in graphic design is a more general degree, with more flexibility. It might be a good choice if you're choosing to double major.

The bachelor of fine arts in graphic design degree concentrates more rigorously on graphic design. Your courses will emphasize theory and professional practice, including typography, form and image and interactive design. Electives in the B.F.A. program have an art focus. The B.F.A. is a more focused program, and is designed as preparation for entry into professional design practice after graduation or entering a graduate degree program.

The B.F.A. requires a higher level of focus on graphic design and is a more prestigious degree in the art community. Students who embark on the B.F.A. in graphic design must be dedicated to creating quality work and continually growing in their art skills. A B.F.A. Thesis Exhibition gives students the opportunity to showcase the achievements of artists in upper-level undergraduate graphic design and studio art courses. The exhibit also challenges the students to create and organize an art exhibition, giving them real-world experience curating for a gallery space.

By working with your advisor to examine your career goals, you can determine which graphic design program is the right fit for you.​​​

What kinds of graphic design classes will I take at Concordia University, Nebraska?

Students in the graphic design program at Concordia start with foundational classes including digital imaging, visual studies, and graphic design history and practice—then move up to more specific classes in video production, typography, interactive design and more.

The B.F.A. and B.A. in graphic design program also include a junior portfolio review and conclude with a senior exit review, portfolio course and, for the B.F.A., a senior thesis gallery exhibition.

Graphic design degree plans specifically outline the course of study for each degree track.

How will Concordia University, Nebraska help me get hands-on graphic design experience?

Graphic design students at Concordia have access to a state-of-the-art Mac computer lab with color sync program. The lab is used for classes, many of which focus on experiential learning, but can also be used for homework or individual design practice.

Outside the classroom, Concordia's Lillich Design Studio for advanced graphic design majors matches students with clients in a collaborative workspace that combines theoretical graphic design solutions for real-world needs. You will be able to put your graphic design skills to work for real clients in the community. Graphic design students also have the opportunity to show their art at the Red Path Gallery for Art in Seward, which allows students and the community to showcase, critique and collaborate on art projects, and in the Marxhausen Gallery of Art on Concordia's campus.​​​​​

What can you do with a graphic design degree?

The great thing about graphic design is that there are many different careers where you can employ your skills. A bachelor's degree in graphic design can help you become an art director at a marketing agency, a graphic designer at a magazine, a multimedia artist, a web designer and more. Graphic design is one of the fastest growing professional fields, because of its flexibility and the demand for high quality graphics across digital and print mediums.
Concordia Nebraska

Graphic Design: Career Outcomes
Art Director
Art directors are in charge of setting the artistic tone of a project, using visuals to bring concepts to life for websites, magazines, newspapers, ad campaigns and other mediums. As an art director, you would oversee design and direct others who develop artwork or layouts. You might also work to develop budgets, present designs to clients, supervise design staff and review and approve artwork, designs, photography and graphics developed by your staff members.
$52,160
Entry-Level Salary2
$92,780
Mid-Level Salary2
$172,570
Late-Level Salary2
Web Designer
A web designer is generally both creative and technically inclined, and uses both of those attributes to build or redesign websites. As a web designer, you would be in charge of making websites functional and easy to use, but also aesthetically appealing. Many web designers do freelance work, designing websites for clients. Others work for web design companies or marketing agencies. Some companies that rely on their web presence for their business may have in-house web designers that work on keeping one website updated, functional and beautiful.
$37,930
Entry-Level Salary2
$69,430
Mid-Level Salary2
$124,480
Late-Level Salary2
Illustrator
Illustrators use their artistic skill, technical knowledge and originality to come up with visual depictions of various concepts. As an illustrator, your work might appear in children's books, magazines, product labels, websites or other media. Illustrators are skilled in using both traditional art, such as pen and ink, pastels and watercolor and digital art using computer software.
$20,020
Entry-Level Salary2
$49,380
Mid-Level Salary2
$97,710
Late-Level Salary2
Graphic Designer
Graphic designers use skills from a variety of disciplines, including marketing, art, technology and customer service to create visual concepts that communicate ideas and inform and captivate consumers. As a graphic designer, your daily tasks would vary depending on where you work and what you specialize in. Generally speaking, designers work with clients or art directors to determine the specifications of a project, conceptualize a design, create visual elements to support a brand and edit their concept until their clients are satisfied. You may work on digital or print materials, in-house for a company, as part of an agency, or freelance.
$28,560
Entry-Level Salary2
$48,700
Mid-Level Salary2
$83,140
Late-Level Salary2
Concordia Nebraska

Graphic Design: Related Programs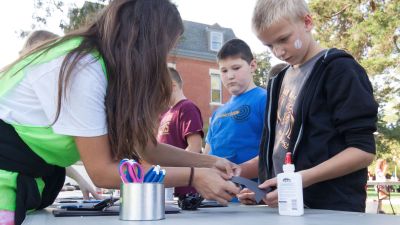 Art Education
A degree in art education from Concordia University, Nebraska gives you a broad range of skills with studio- and design-based courses that provide models for both learning and leading in a classroom. Coupled with course work in art history, you will gain exposure to a variety of media, technology, and art methods, all of which prepare you to be an art educator in a classroom or any number of other settings.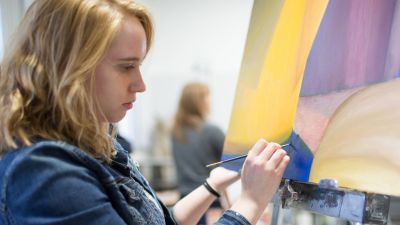 Studio Art
A degree in studio art from Concordia University, Nebraska is a degree in critical thinking, visual and spatial reasoning and creative problem solving. Through a sequence of studio and design courses, you will be introduced to a wide range of materials and procedures from basic two- and three-dimensional media to multi-disciplinary experimentation. Through historical and theoretical content, you can engage with art's critical discourse. Here, you can make connections across disciplines and learn how to use visual language to express your ideas, make social commentary, effect change and celebrate beauty. A studio art degree from Concordia Nebraska will help you not only achieve personal fulfillment through creative expression, but also give you the framework to be a professional within the art field.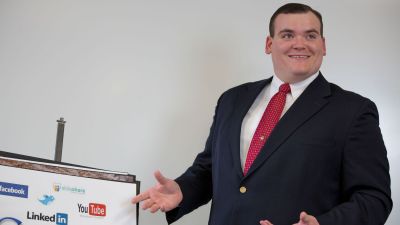 Marketing
A bachelor of science degree in marketing from Concordia University, Nebraska will acquaint you with major marketing concepts and practices. You will develop the skills you need to effectively position your company as an industry leader and efficiently reach target audiences.
Journalism and Public Relations
In Concordia University, Nebraska's journalism and public relations program, we will help you develop your thinking, writing and speaking skills so you are able to size up situations, determine what's happening and report information accurately, quickly, honestly and responsibly.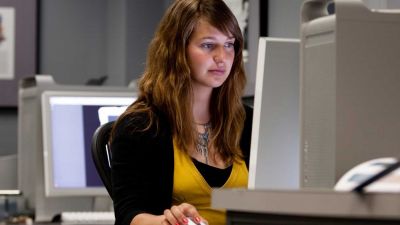 Computer Science
Concordia University, Nebraska's computer science program is designed to help you meet current and future challenges in technology- and application-related fields. Here, you can gain a strong fundamental foundation with an emphasis on practical functions of theoretical concepts.
1 Recent graduates attending graduate school or employed within six months of graduation.
2 Career salary and wages sourced from the U.S. Bureau of Labor Statistics.