Most accredited law schools have no specific requirements for a pre-law program, but prefer a bachelor's degree in the liberal arts. To be best prepared for the LSAT and law school, it is most important that you develop your thinking, writing and speaking skills through a variety of courses and experiences, and gain a critical understanding of human behavior, institutions and values.
In Concordia University, Nebraska's pre-law program, you'll receive a broad foundation in
critical thinking
oral communication
written communication
general research skills
to prepare you to succeed at the law school of your choice and ultimately find your career in the legal profession.
15:1
Student-to-faculty ratio
100%
Faculty with terminal degree
Learn to uphold the law and protect your client's rights.
Program Highlights
WHY STUDY PRE-LAW AT CONCORDIA?
3+3 Law School Partnerships
Concordia offers 3+3 Law School Partnerships with Creighton University, University of Missouri. Through these partnerships, you will complete 3 years of college at Concordia and 3 years of law school at the partner school of your choice. Your first year of law school counts as the last year of your bachelor's degree.
Internships
Concordia students have interned with organizations such as:
FBI
Seward Police Department
Seward County Court System
Lancaster County Sheriff's Department
Nebraska State Penitentiary
Nebraska Department of Corrections' Diagnostic and Evaluation Center
Lancaster County Drug Court
Seward County Attorney's Office
MEET OUR EXPERT FACULTY
As experts in Pre-law, our faculty and instructors bring years of experience to the classroom.
Meet our students
Grant Lammers
Blair, Nebraska
The main goal in the pre-law program is to build skills in critical thinking, problem solving, research, writing and editing, and critical reading. We spend a lot of time thinking about people's rights, which is crucial. Protecting the freedoms of people is the most important aspect of any criminal justice vocation, especially within law enforcement.
Accreditation
Concordia University, Nebraska is accredited by the Higher Learning Commission, a regional accreditation agency recognized by the U.S. Department of Education.
Degree Goals
A pre-law graduate from Concordia University, Nebraska will be able to:
Demonstrate analytical and problem-solving skills
Interpret and examine written texts critically
Develop written and spoken arguments
Learn to define and apply fundamental aspects of U.S. and/or international legal systems
Career Outcomes
Public Defender
Be appointed by the court to represent the accused in criminal cases
Provide competent defense for your client
Private Lawyer
Represent clients in criminal and civil litigations and other legal proceedings
Draw up legal documents and advise clients on legal transactions
Mediator
Assist people in discussing and settling disputes such as commercial transactions, personal injury, divorce, domestic relations, etc.
Be an impartial third party
FAQs
Is pre-law a major? Are there required courses for law school?

Pre-law at Concordia University, Nebraska (and most other universities) is a pre-professional program. When you say you are "pre-law," you are declaring an intention to attend law school, which is helpful for your academic advisor as they help set up your class schedule. There are no prerequisite courses to apply to law school, but there are courses that may help with the logical and reasoning section of the LSAT, and which help develop the skills you will need for law school and the legal profession.
Which major should I choose?

Law school admissions committees do not have "preferred" majors. You may choose any of a variety of majors at Concordia which will help you obtain the communication, writing and analytical skills necessary for law school.
What factors are considered in admission to law school?

The two primary factors are:
Your cumulative GPA (from all universities or colleges you've attended)
Your LSAT (Law School Admission Test) score
Other factors that law schools will consider include letters of recommendation, your personal statement, your resume, your academic coursework and your extracurricular activities.
Where have previous Concordia alums found jobs?

Concordia graduates have a high rate of acceptance to master's programs or law schools, and most find careers within their field within six months of graduation. Some of the places Concordia graduates are employed include:
Boys Town National Research Hospital
Court Appointed Special Advocates
FBI
Four Corners Health Department
Homeland Security
Secret Service
Related Programs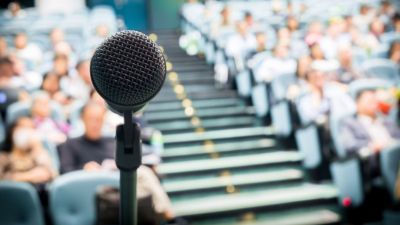 Applied Communication
Applied communication is one of the most versatile majors available. A degree in applied communication can prepare you for a traditional career path as a communication specialist in small businesses, government offices and non-profit organizations. With the bachelor's degree in applied communication, you can also find work in journalism, marketing, education, entertainment or any number of other career fields.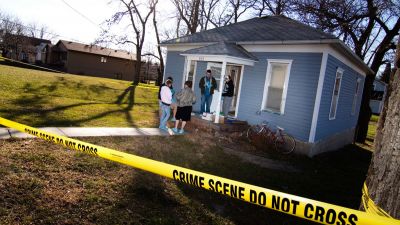 Criminal Justice
A bachelor's degree in criminal justice will allow you to study and become an expert in the criminal justice system, including law enforcement, courts and corrections. Through the criminal justice program at Concordia Nebraska, you'll learn to use scientific perspectives and methodologies to examine society's response to crime in local communities and around the world.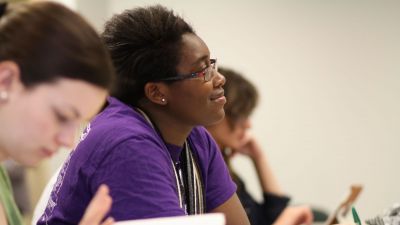 English
Concordia's English major promotes careful reading, encourages critical thinking and models Christian scholarship and thoughtful discussion processes. Ideally, our students will develop a desire to read more and appreciate the role of literature in exploring themselves, the human condition, and Christ's response to humanity and to our students in particular.
Journalism and Public Relations
In Concordia University, Nebraska's journalism and public relations program, we will help you develop your thinking, writing and speaking skills so you are able to size up situations, determine what's happening and report information accurately, quickly, honestly and responsibly.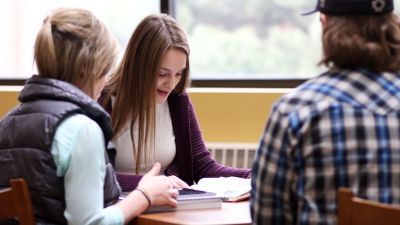 Psychology
The bachelor's degree in psychology at Concordia is ideal for students seeking a strong theoretical foundation in the field of psychology. Offering a diverse psychology curriculum, Concordia Nebraska's psychology professors use approaches that range from the scientific to philosophical and the experimental to the theoretical.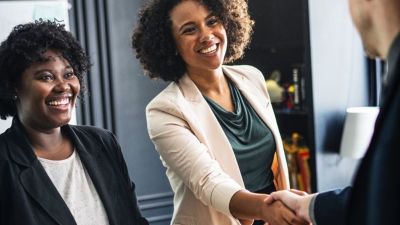 Strategic Communication
A degree in strategic communication opens up a lot of possibilities for employment in a field that you're passionate about. You might choose to pursue a career in a wide range of strategic communication and public relations professions including: account management, advertising management art direction, audience research, copywriting, digital strategy, marketing, media planning, public relations, strategic communication research, sports and entertainment promotion, social media management and sports information.
1 Recent graduates attending graduate school or employed within six months of graduation.