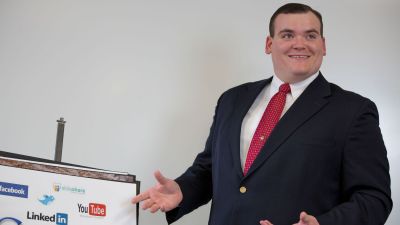 B.S.

Marketing

Major

Minor

Concentration
22:1
Student-to-faculty ratio
66%
Faculty with terminal degree
The marketing world is fast-paced, competitive and exciting. Simply put, a marketing degree can give you the skills and knowledge necessary to be able to work in nearly any industry that exists today, because marketing is such an important part of any business plan, whether your company is large or small, government-operated, privately owned or non-profit. Many companies consider marketing positions to be a major priority, so you'll be able to find a marketing job in a field that you're passionate about, whether it's a food chain, clothing designer, higher education institution or celebrity. There are endless career opportunities in the marketing world.
A bachelor of science degree in marketing from Concordia University, Nebraska will acquaint you with major marketing concepts and practices. You will develop the skills you need to effectively position your company as an industry leader and efficiently reach target audiences. You'll explore consumer behavior and purchasing decisions and discuss the tactical elements of winning marketing campaigns, such as paid messaging, organic word-of-mouth and best practices for launching both digital and traditional marketing campaigns.
The marketing degree at Concordia Nebraska is an affordable degree program that prepares you for a dynamic career in marketing, promotion or sales management. You will build your knowledge of strategic marketing, product management, promotion, pricing, distribution, sales and other essential marketing principles, while maintaining an ethical, current business strategy.
A degree in marketing can help you enter into advertising, market research, public relations and many other areas of business. If you're interested in being creative and artistic, but also enjoy business and communication, then marketing might be the right choice for you.
Program Differentiators
Core Concepts
The marketing program at Concordia University, Nebraska provides a high-quality, Christ-centered marketing education that prepares students for graduate studies in marketing or successful careers as marketing and business professionals who will advance the practice of marketing through ethical academic and professional engagement.
Key Differentiators
The marketing program at Concordia University, Nebraska allows you to be part of a program that has a commitment to excellence and engaged faculty that allow you and your fellow students to go through life-changing experiences together on paths to a positive future.
Discover what makes the Concordia Nebraska business programs different
Meet Dr. Andrew Langewisch
Also known as Captain Spreadsheet, Dr. Langewisch is the esteemed chair of the business department.
Prof. Todd Johnson - Business
Accounting professor Todd Johnson hopes his students learn to constantly persevere, even if their paths change. Learn more about Professor Johnson in this Faculty 5 video.
Testimonials
At Concordia, I get to see the student side, art side and athletic side of marketing. The personal connections I've made have really helped put me in a position to be successful.
Katie Funk
Seward, Nebraska
Resource Articles
Concordia Nebraska

Marketing: Learning Objectives

Students in the marketing program at Concordia University, Nebraska will receive a solid foundation of the concepts and theories of the marketing discipline, including market environmental issues; strategic market planning, implementation and evaluation; marketing research; buyer behavior and market segmentation; and development of marketing programs.

Students will engage in critical thinking processes, requiring in-depth analysis of qualitative and quantitative market data and development of subsequent marketing strategies based on this analysis.

Students will evaluate marketing alternatives and commit to a course of action, using financial, organizational, environmental and ethical criteria as bases for decision making.

Students will acquire a variety of information technology tools and techniques to improve marketing and overall business performance and deliver greater value to customers.

Students will develop listening, writing and oral communication skills, as well as interpersonal skills, such as group-based negotiation, consensus building, delegation and performance evaluation.

Students will be exposed to industry practices throughout the marketing curriculum and have access to experiential learning opportunities in marketing career tracks.
Concordia Nebraska

Marketing: Program Goals
Students in the marketing program at Concordia University, Nebraska will demonstrate effective communication in writing, speaking, listening and electronic media.
Students will understand the role and practice of marketing within an organization, including theoretical and applied aspects of the marketing discipline.
Students will understand how marketers can design and adapt their campaigns and strategies based on the psychology of their buyers and the processes these buyers employ to learn about, select, use, and dispose of products, so that marketers can create positive social and economic returns.
Students will understand business ethics and issues of social responsibility as they relate to business and marketing.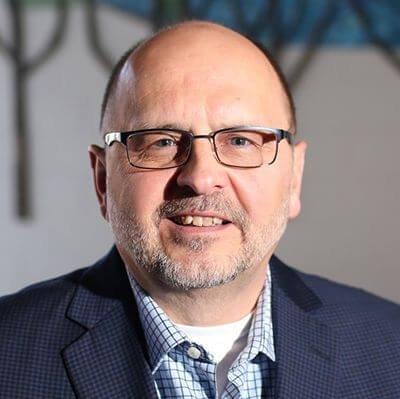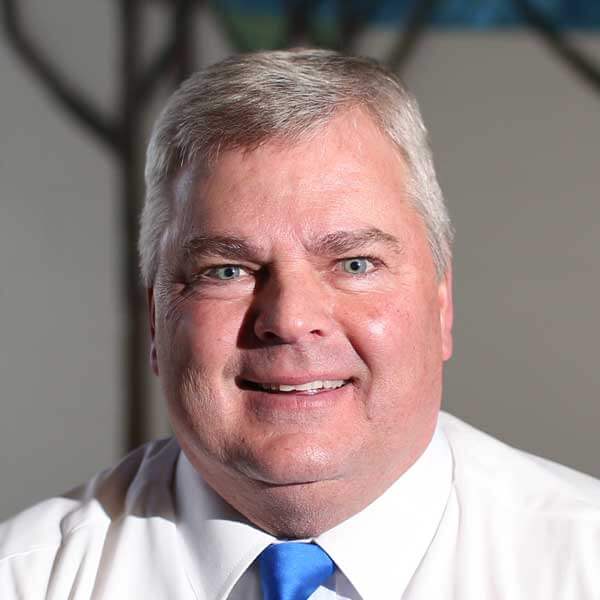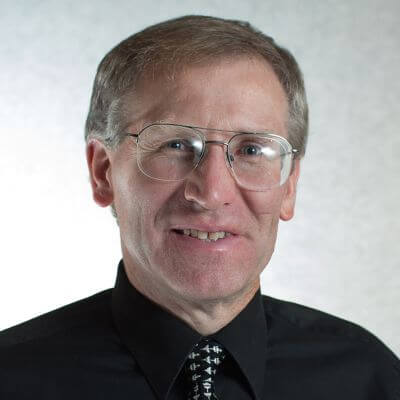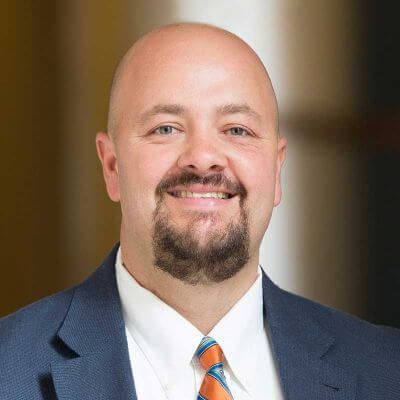 Marketing Faculty
As experts in marketing, our faculty and instructors bring years of experience to the classroom.
Meet the faculty
Concordia Nebraska

Marketing: FAQs

What opportunities are available on campus at Concordia Nebraska for marketing majors?

There are lots of opportunities on campus if you study marketing at Concordia.

Phi Beta Lambda is Concordia's business club, with membership open to anyone with an interest in business, both majors and non-majors. Members develop leadership, teamwork and communication skills through active participation with fellow students, the community and the church. Every year, business club members host businesses and employers at a career and graduate fair. Implement and develop your networking, communication and marketing skills and in the process gain valuable professional insights. Phi Beta Lambda also runs the 10:31 Coffee Shop. Members manage the business, inventory, finances and all the components that come with owning and operating a small business.

Internships are essential to success for marketing students at Concordia. Our students have interned throughout the United States at places such as the Mayo Clinic, Koch Industries and The Carlson Marketing Group. There are also plentiful opportunities to intern close to home in Seward and Lincoln.

What can I do with a bachelor's degree in marketing?

A major in marketing can help you develop a number of skills that can be used across industries. Research, communication and critical thinking skills are vital for many career paths you might choose, as well as versatile, so you can find the marketing career that best suits you.

The best job for you as a marketing major will depend on your unique set of God-given talents, personality traits, values and interests, but some options might include finding a career as a market research analyst, social media marketer, public relations representative or brand manager. ​​​​​​

What's the average annual starting salary for those with a degree in marketing?

According to the Bureau of Labor Statistics, marketing majors with a bachelor's degree earn an average starting salary of $53,400. Of course, your actual starting salary will depend on your chosen career, the industry you work in and your geographical location.

Do I need to get a graduate degree to find a career in marketing?

Whether or not you need an advanced degree in marketing depends on what kind of career you plan to pursue. Many people find rewarding careers in marketing with a bachelor's degree. In fact, most of the people who go on to earn a master's degree do so in order to advance in their current field, rather than to gain new positions.

If you choose to go on to earn an advanced degree or want to find a career right out of your undergraduate program, you'll be well prepared by the marketing program at Concordia Nebraska.​​​​​

If I plan to get an MBA after graduation, is a bachelor's degree in marketing the right choice for me?

A bachelor's degree in marketing is a great choice if you plan to continue on to earn your MBA after graduation. The marketing program at Concordia Nebraska can help you fully explore a range of options while developing fundamental business skills and a broad liberal arts education that can be applied to a wide variety of careers or graduate education options. Intrigued by foreign languages and cultures? Fascinated by political science or public service? Interested in music and math? Committed to community building or improving the environment? A marketing degree from Concordia will help you transform personal interests and academic passions into career opportunities. You will be able to assume a responsible position sooner than other college graduates who lack a rigorous grounding in the fundamentals of business.

Meeting with your academic and career counselors can help you discover the right major to get you the career you want.​​​​​
Concordia Nebraska

Marketing: Career Outcomes
Marketing Manager
Marketing managers plan and direct the promotional advertising campaigns of companies to generate interest in a product or service. As a marketing manager, you might work with art directors, sales agents or financial staff members to develop and execute campaigns, and act as a liaison between your company and its clients.
10.1%
Annual Growth Rate2
$68,490
Entry-Level Salary2
$132,230
Mid-Level Salary2
$170,930
Late-Level Salary2
Marketing Professor
Marketing professors help future business leaders learn how to think globally, collaborate with a team and put their ambitions to work on productive solutions to marketing challenges. If you become a marketing professor, you'll give students an intellectual, ethical foundation to create innovative new business techniques and ideas.
18.1%
Annual Growth Rate2
$37,170
Entry-Level Salary2
$80,300
Mid-Level Salary2
$191,760
Late-Level Salary2
Market Research Analyst
Market research analysts study market conditions and gather data to assess customer needs, sales trends and product performance. As a market research analyst, you would use your knowledge of marketing and customer preferences to make recommendations about how best to market products.
23.2%
Annual Growth Rate2
$34,510
Entry-Level Salary2
$63,230
Mid-Level Salary2
$122,770
Late-Level Salary2
Concordia Nebraska

Marketing: Related Programs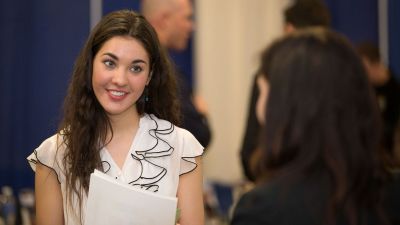 Business Administration
The business administration major provides a large scope of knowledge that will make you successful in a wide array of industries, from marketing to working in government to running a nonprofit organization.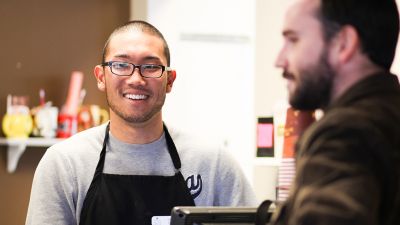 Business Communication
The business communication major at Concordia University, Nebraska will require you to think of an organization holistically, including how a consumer will receive marketing messaging, how an employee's interactions with co-workers effect productivity or how an investment by the organization communicates a business's political stance.
Journalism and Public Relations
In Concordia University, Nebraska's journalism and public relations program, we will help you develop your thinking, writing and speaking skills so you are able to size up situations, determine what's happening and report information accurately, quickly, honestly and responsibly.
1 Recent graduates attending graduate school or employed within six months of graduation.
2 Career salary and wages sourced from the U.S. Bureau of Labor Statistics.