B.S.

Marketing

Major

Minor

Concentration
A bachelor of science degree in marketing from Concordia University, Nebraska will acquaint you with major marketing concepts and practices. Here, you'll explore
Consumer behavior
Purchasing decisions
Elements of marketing campaigns
Paid versus organic messaging
Digital marketing
Product management
Distribution
Sales
Build your knowledge of marketing while maintaining an ethical, current business strategy with a degree in marketing from Concordia!
22:1
Student-to-faculty ratio
66%
Faculty with terminal degree
Combine your creativity with business and communications
Program Highlights
WHY STUDY Marketing AT CONCORDIA?
The marketing program at Concordia Nebraska provides a high-quality, Christ-centered education that will prepare you for a successful career as a marketing professional who will advance your organization through ethical business practices.
MEET OUR EXPERT FACULTY
As experts in Marketing, our faculty and instructors bring years of experience to the classroom.
Meet our students
Katie Funk
Seward, Nebraska
At Concordia, I get to see the student side, art side and athletic side of marketing. The personal connections I've made have really helped put me in a position to be successful.
Accreditation
The College of Business at Concordia University, Nebraska has received specialized accreditation for its business programs through the International Accreditation Council for Business Education (IACBE).
Degree Goals
A marketing graduate from Concordia University, Nebraska will be able to:
Understand how marketers design and adapt campaigns and strategies
Engage in qualitative and quantitative market analysis
Use financial, organizational, environmental and ethical criteria as bases for decision making
Communicate effectively in writing, speaking, listening and electronic media
Engage in ethical and responsible business practices
Business Minors and Concentrations
Minors
Accounting
Business
Computer Science
Marketing
Mathematics
Concentrations
Accounting
Agribusiness
Business
Communication
Entrepreneurship
Finance
Leadership
Marketing
Career Outcomes
Marketing Manager
Plan and direct the promotional advertising campaigns of your organization
Work with art directors, sales agents or financial staff members
Act as a liaison between your company and its clients
Marketing Professor
Help future business leaders learn how to think globally and become effective marketers
Give students the intellectual, ethical foundation they need to create innovative new business techniques and ideas
Market Research analyst
Study market conditions and gather data to assess customer needs, sales trends and product performance
Make recommendations about how best to market products
FAQs
What opportunities are available on campus at Concordia Nebraska for marketing majors?

Phi Beta Lambda is Concordia's business club, with membership open to anyone with an interest in business. Business club members host the career and graduate fair, speakers, and run the 10:31 Coffee Shop.

Concordia students have also gained internships around the United States at places such as
What can I do with a bachelor's degree in marketing?

Majoring in marketing can help you develop skills in research, communication and critical thinking, which are vital for any career path you might choose. The best job for you will depend on your unique set of God-given talents, values and interests, but some options include
Market research analyst
Social media manager
Public relations representative
Brand manager
Do I need to get a graduate degree to find a career in marketing?

That will depend on what kind of career you plan to pursue. Many people find rewarding careers in marketing with a bachelor's degree. In fact, most of the people who go on to earn a master's degree do so in order to advance their current field, rather than gain new positions. ​​​​​
If I plan to get an MBA after graduation, is a bachelor's degree in marketing the right choice for me?

The marketing program at Concordia Nebraska will equip you with the fundamental business skills you need to enter an MBA program after graduation. ​​​​​
Related Programs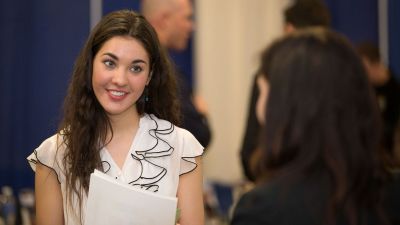 Business Administration
The business administration major provides a large scope of knowledge that will make you successful in a wide array of industries, from marketing to working in government to running a nonprofit organization.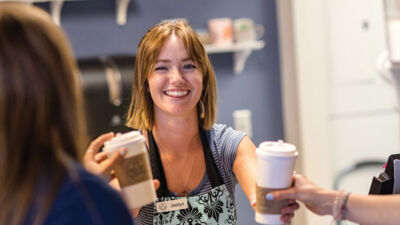 Business Communication
The business communication major at Concordia University, Nebraska will require you to think of an organization holistically, including how a consumer will receive marketing messaging, how an employee's interactions with co-workers effect productivity or how an investment by the organization communicates a business's political stance.
Journalism and Public Relations
In Concordia University, Nebraska's journalism and public relations program, we will help you develop your thinking, writing and speaking skills so you are able to size up situations, determine what's happening and report information accurately, quickly, honestly and responsibly.
1 Recent graduates attending graduate school or employed within six months of graduation.