Art Alumni
After graduation, our art students go on to teach art, become entrepreneurs, artists, graphic designers, photographers, digital media professionals, gallery managers and much more. Some of our alumni share how their experiences at Concordia prepared them for their vocations.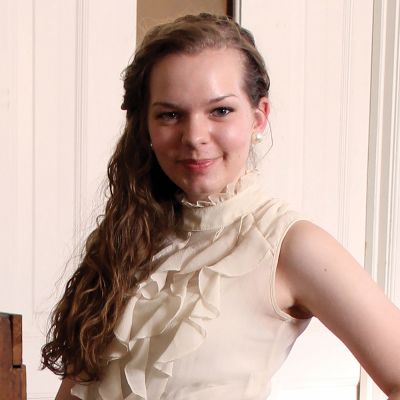 Alyssa Wilson '14
B.F.A. Studio Art, B.A. Ecclesiastical Art

Current Role:
Art Director, Freedom 58 Project
Boulder, Colorado
As an art director for a traveling art exhibit called Faces of Freedom—a showcase of paintings and stories of people rescued and restored from human trafficking—I speak at art openings and political engagements and fundraisers, curate, and even pursue my own art form as a means of ministry and vocation.
There are times in your life that you realize that you were being prepared, molded, and trained for a specific time in your life that you didn't even notice was happening until you looked back. This ministry that I am in now, is exactly that. I was prepared and trained by Concordia in establishing my language and communication in my art form, immersing my love for beauty and aesthetics in my faith life, and my passion to serve people in all facets of my life.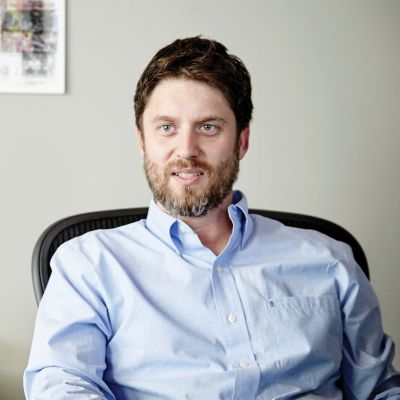 David Dolak '03
B.F.A. Studio Art, Commercial Art
Current role:
Partner/CEO, Phoenix Creative
St. Louis, Missouri
I studied graphic design and drawing during my undergrad experience at Concordia. Since those days at Brommer my professional journey has lead me through four agency stints and an M.F.A. program—further developing me as a graphic designer, illustrator, painter, printmaker, marketer and businessman. Some of those roles I always knew I wanted, others I discovered that I needed to learn to stay in the game. Currently, I am an owner partner and Chief Creative Officer at Phoenix Creative, a small creative agency in St. Louis, Missouri—we focus on designing packaging, promotional programs and point-of-sale for the retail and consumer packaged goods industry. I design, manage a team of creative staff, seek out new business opportunities and work to ensure that our agency remains creatively viable as the needs and attitudes of culture and communication continue to change at a rapid pace.
Whether focused on developing a layout or a marketing plan my experiences within the art department at Concordia remain relevant. Simply put, I learned how to learn while in Brommer. Might sound obvious . . . but I am confident that what I learned from professors and peers alike in that program prepared me to be creatively curious and that has been of the utmost value.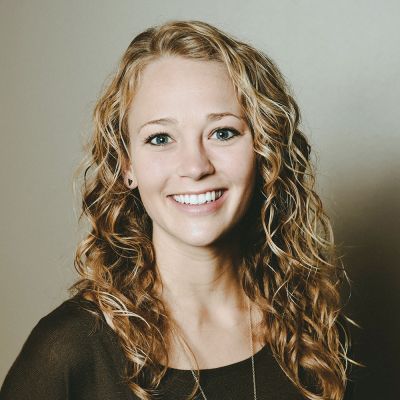 Anna Bloomfield '13
B.F.A. Art Education
Current role:
Lead Art Teacher, Women's Track and Field head coach, Cross Country assistant coach
Crean Lutheran High School
Irvine, California
As a lead art teacher of a private Christian high school in Orange County, California, I teach Exploratory Art, Advanced Art, AP Art and Photography.
I can genuinely say there have been countless days when I have stopped and realized what a blessing Concordia University, Nebraska has been for my personal development and for my career. The relationships I formed with professors and peers shaped and molded me into the kind of person I wanted to be, and since graduating, they continue to do so. Thoughts of my professors encouraging words, high expectations and inspiring pursuit of art continue to serve as motivation far after I've left the walls of the school. The professors did not just teach me while I was their student, they taught me how to be a life-long learner, and a life-long artist. I am forever grateful for my time with them, and aspire to be that kind of teacher for my own students.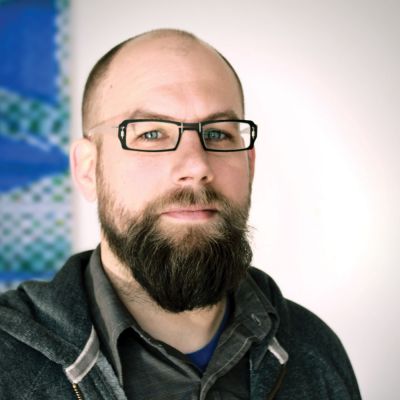 Jered Sprecher '99
B.A. Studio Art, B.A. History
Current Role:
Artist/Professor, The University of Tennessee School of Art
I maintain an active studio as an artist. The paintings and drawings that I make are often exhibited in galleries and museums both in the United States and abroad. I have been fortunate to receive support for my work from institutions such as the John Simon Guggenheim Memorial Foundation, Irish Museum of Modern Art, and The Chinati Foundation. I am a Professor of Art at The University of Tennessee, each day I get work with undergraduate and graduate students who are studying and preparing for a life in the Arts.
Concordia gave me an excellent foundation in Art and the opportunity to gain a strong liberal arts education, with professors who are passionate about what they do and generously want to share that commitment. Today, whether I am in the studio or the classroom, I know that Concordia's faculty and my fellow students pushed me to get the most out of my education.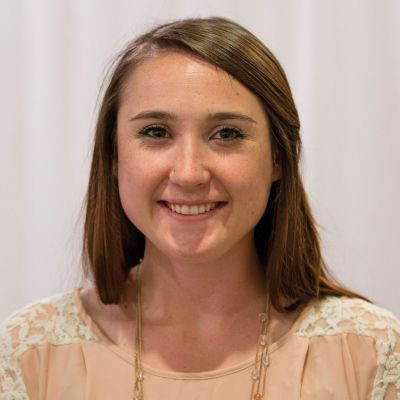 Jenelle Hallaert '15
B.A. Art Therapy, B.A. Psychology
2018 - M.S. Counseling Psychology from the University of Kansas
Current role(s):
Research assistant and data manager, John F. Kennedy Center for Performing Arts
Mental health counselor, Safe Harbor Christian Counseling
Pursuing a Master of Arts in Art Therapy Practice from George Washington University

I am learning to become a Licensed Professional Counselor and I am an intern at a psychiatric residential treatment facility where I work with children, adolescents and families. While I was at Kansas University, I worked as a graduate research assistant on a project that creates standardized assessments for students with significant cognitive disabilities. I was also part of a research team at KU that examines best counseling practices for gifted and talented students.
My relationships with the loving people at Concordia were the most impactful part of my experience at Concordia, which has prepared me to thrive as a graduate student at KU. They showed me kindness, compassion, empathy, love, guidance, and understanding. They challenged me to take risks and believe in myself because they knew God had an extraordinary plan for my life. I would not be where I am today without Concordia and all of it's supportive faculty, staff and students.
Learn more about Jenelle's journey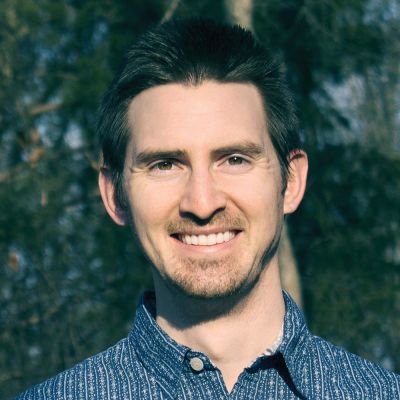 Adam Birt '12
B.F.A. Graphic Design, with Illustration emphasis
Current Role:
Founder, BirtMinusErnie Design & Illustration
Kansas City, Kan.
God has richly blessed me with the opportunity to work from home as a contractor for multiple brands across the United States. My work with Pearl Izumi Custom is an ever-changing collaboration with cycling, triathlon and running clientele, while my time with Ultimate Team Gear is focused on jerseys for professional pool & darts players. Although a typical week consists of designing team logos and graphics for varying garments, the majority of my time is spent designing and illustrating for fully custom, sublimated apparel.
I wouldn't be in the position I am today without my CUNE education. I'm the recipient of a Christian education where professors were invested in my success and provided vital, one-on-one support to help me achieve my educational and professional goals. The professors and coaches at CUNE are truly fantastic! The facilities at CUNE are also second to none and help provide valuable, foundational skills for life-long success.
So few people ever love their work and their grind from 8-to-5 is merely a paycheck. Only by the grace of God and His work through the awesome professors and educational system at CUNE, have I been blessed with a vocation that I love and one that allows me to share the creative gifts that God has bestowed upon me.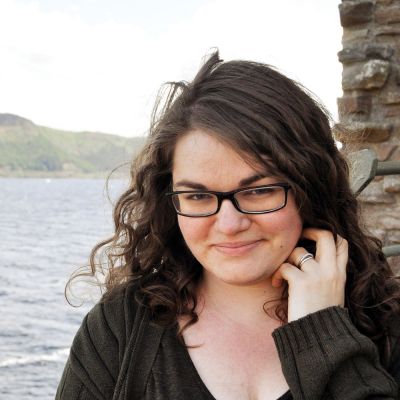 Kristin (Easler) Miller '12
B.F.A. Studio Art
Current role:
Freelance Illustrator, Chicago, Ill.
I create illustrations for various projects - mostly book-based - for publication.
Concordia encouraged me to be professional, thoughtful, and hard-working in all areas of my life and exposed me to many different techniques and ideas in a supportive, Christ-centered community.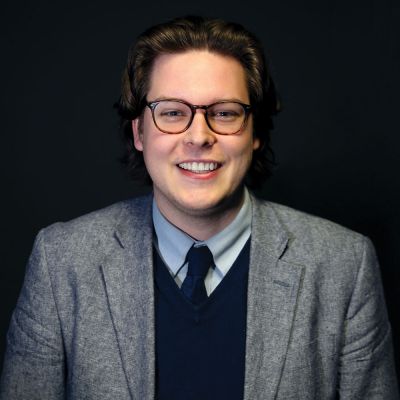 Michael Scheer '14
B.F.A. Graphic Design
Current role:
Art and Design Coordinator, The Center for Liturgical Art
Seward, Neb.
I provide artistic direction for the Center for Liturgical Art and work as an artist to create compelling designs for projects intended to enhance the silent witness of visual arts in worship. I also work with new job acquisition and development.