Dual Credit Registration
Apply for admission and register for courses! Follow the two steps below to enroll in Concordia Dual Credit!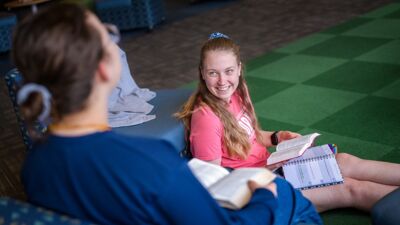 Registration Process
Complete an online dual credit application
Your first step is to apply through our online, free application. All NEW students must apply. Students who have previously taken CUNE Dual Credit courses can proceed to Step 2.
Create an Account and Apply Now
Register for Courses
Click on your school's link below to register. You will need to have payment ready at the time of registration.
Registration FAQs
What if my account is locked and I can't log back in to apply?

Good news! You likely took dual credit in a previous year and do not need to re-apply. The login is only used to collect student demographic information when they first start and you will no longer need it. You may proceed to Step 2 and Register for Courses at your high school's link on this page.
I am parent/guardian and accidentally entered my name instead of my child's for the course. How can I get that fixed?

Please email dualcredit@cune.edu with your name, student's name, and the school your student attends. We can fix it manually and there's nothing else you'll need to do!
There were no courses listed in the application. How do I register for classes?

The application is separate from registration, but this means you're likely done with Step 1! To register for courses, find your high school's name and click on the link: it will take you to an EventBrite page where you will select your course(s) and proceed to checkout and payment. You will get an email confirmation after registration is complete.