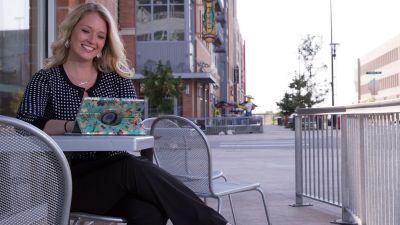 MBA

Master of Business Administration
Save $2,000
in additional program costs using our MBA degree program's digital course materials instead of purchasing traditional textbooks.
Earn up to 6 credits
from your qualifying business career experience through our Prior Learning Assessment program. Save money and graduate sooner.
Class Type
100% online, 8-week courses
Accreditation
International Accreditation Council for Business Education (IACBE)
Time to Degree
18 months
Become an Inspiring and Christian Leader in Today's Business Environment With a Master's Degree in Business Administration
In today's complex society, businesses and customer needs are evolving faster than ever. So must the strategies we use to connect the two and deliver exceptional service that's grounded in ethical solutions. That's why there is an unprecedented need for innovative leaders who, as in Psalms, can shepherd according to the integrity of their hearts and guide by the skillfulness of their hands.
Concordia University, Nebraska's MBA degree prepares you to become a strong leader who can adapt to the technological and global changes in the business world while making ethical decisions from a Christian perspective. Maybe you're just starting in your career. Maybe you already work in a business environment and want to improve your leadership skills to become a top executive. Earning your MBA degree online from Concordia Nebraska is the easiest way to advance your skills and your career.
Information Sessions
Learn more about our programs at one of our next information sessions.
You may register for an information session by clicking "RSVP" next to your desired date and time.
Information sessions run approximately 20 minutes. During these meetings, we will discuss the program formats, application process, financial aid, payment plans and questions that you may have.
MBA Degree Program Highlights
At Concordia Nebraska, you'll receive a unique, faith-based online MBA degree that combines business theory and hands-on experience. Our distinguished faculty design and lead engaging courses that provide you opportunities to network with professionals and build a resume rich in real-world experience.
What to Expect in the Master's in Business Administration Degree Program
An online MBA degree with value(s): Learn to lead and serve your community according to your ethical and moral beliefs. Join an MBA degree program that values every individual.
Experience in the field: Apply the skills and knowledge you accrue during your MBA degree courses to directly help an entrepreneur, nonprofit or small business solve marketing or operations issues.
An MBA degree that fits your schedule: Complete your master's in business administration degree in 18 months while you work. Our courses begin every eight weeks, giving you the freedom to enroll at the start of any eight-week session. We don't require GMAT scores for admission, making it even easier to apply.
An accredited MBA degree: When you earn your MBA degree online from Concordia Nebraska, you receive an exceptional educational experience that's recognized for excellence by the International Accreditation Council for Business Education.
Request Free Program Info
Start your journey today by filling out this quick form and one of our enrollment counselors will be in touch soon.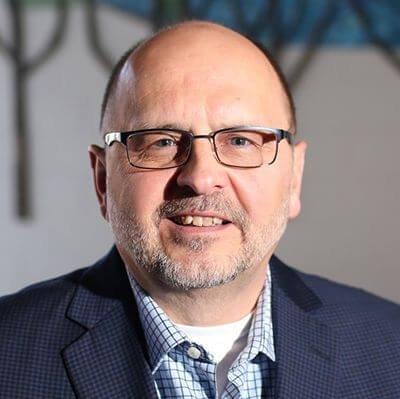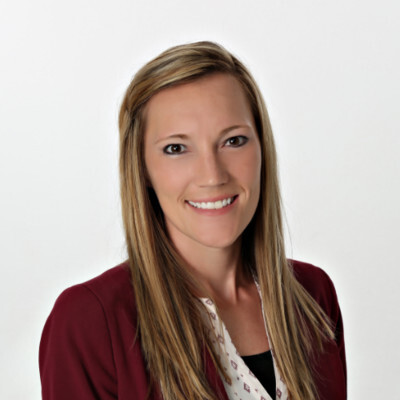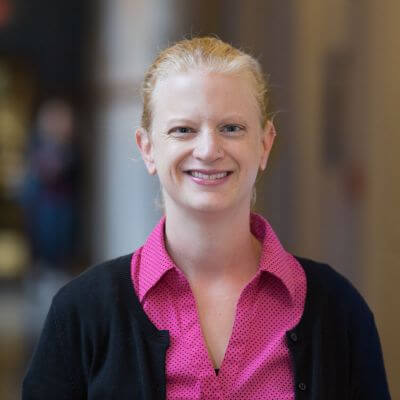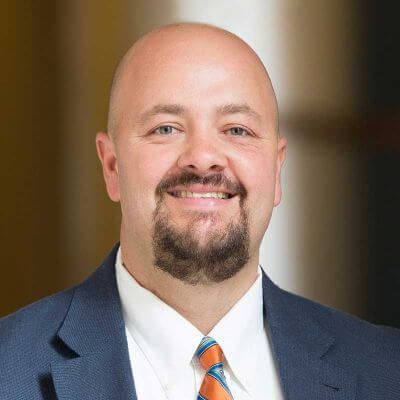 Master of Business Administration Faculty
Our distinguished MBA degree program faculty and instructors bring years of experience to the classroom.
Meet the faculty
MBA Online Degree Program Curriculum
Through our entirely online program, you can work at your own pace from the comfort of your home. We strive to be flexible and honor your many callings and commitments in life during your study while also striving to stretch, challenge, inspire and equip you to thrive as a business leader now, and in the future.
The online MBA degree program balances experiences both inside and outside the classroom to ensure that you receive a well-rounded degree. In your online course work, you'll study how organizations develop and implement successful business plans—emphasizing marketing strategies, behavioral science and ethical problem solving.
Some of our core online MBA degree courses include:
Leadership and Organizational Behavior
Strategic Marketing
Human Resources Management
Ethical and Legal Environment of Business
Master's Degree in Business Administration Program Goals at Concordia Nebraska
After completing your online MBA degree, you'll be prepared to:
Respond to ethical issues with strategies that align with a Christian perspective
Communicate professionally through presentations and writing
Use the latest technology and research methods to support strategic decision-making
Strategically work through complex business problems and solve them ethically and efficiently
Concordia Nebraska

Master of Business Administration FAQs

What can I do with Concordia Nebraska's online MBA degree?

With an MBA from Concordia Nebraska, you can pursue a variety of leadership and management positions in almost any industry. An online MBA gives you the credentials to become a healthcare administrator, human resources manager, information systems manager, information technology director, marketing manager or project manager. You could also move up the corporate ladder and become a top executive at an organization, such as a finance executive or chief executive officer.

Are GMAT scores required for admission into Concordia Nebraska's MBA?

No, we do not require scores from the Graduate Management Admission Test (GMAT) for admission into our online MBA program.

Is business administration the right career path for me?

Business administration is a rewarding and challenging career path. With an MBA, you build on your leadership skills, grow professionally, increase your salary potential and open the doors to numerous career opportunities. If you enjoy analyzing the various aspects of a business, making decisions that will impact a company's future, leading others and helping an organization become successful, then a career in business administration may be right for you.

Can I earn credits through prior learning assessment (PLA)?

As we understand that you may already have extensive work experience and training, we allow you to earn up to six credit hours toward your MBA through our PLA process. In order to earn these credits, you must pay a non-refundable fee of $555 for each MBA course that you wish to earn credit for and submit all required documentation for each objective in that course. If you are successful in earning all six credits for PLA, you can save more than $2,000 in tuition costs.

What type of course materials are used in Concordia Nebraska's MBA program?

Concordia Nebraska's online MBA program uses open educational resources (OER) in place of traditional textbooks. This means you will benefit from significant savings on textbook costs – about $2,000 over the course of the program. You can access your digital learning materials free of charge, without the high price of traditional textbooks.
Master's in Business Administration Degree Program Financial Aid
At Concordia Nebraska, we believe that nothing should stand in the way of you and your professional goals, especially not the cost of your education. View master's in business administration degree program costs and financial aid.
Programs Related to the Online Master's Degree in Business Administration
Interested in entering the business world but not sure which path is right for you? Explore these graduate business certificates that you can take on their own or add to your MBA degree:
Human Resources: Explore topics such as compensation and benefits, legal issues in human resources and employee training, development and retention.
Project Management: Build a foundation in project management strategies, business analytics and modeling with financial statements.
Leadership: Learn how to create and lead effective teams, negotiate and resolve business conflicts and develop cross-cultural management skills.
If you want to continue into our MBA degree program after completing a graduate business certificate, it can count for three of the courses, shortening the time to earn your online MBA.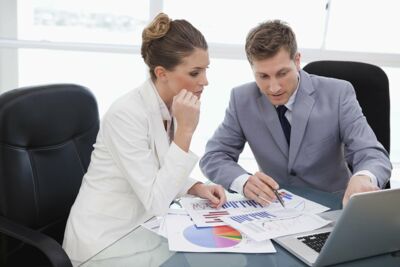 MBA Accounting
Advance your career with an MBA in accounting from Concordia University, Nebraska. Become a knowledgeable and trusted expert in this ever-growing field.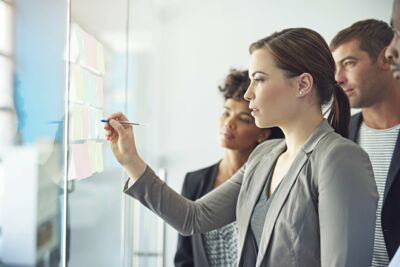 MBA Human Resources
Earn your MBA in human resources from a Lutheran university that prioritizes the development of the entire individual—academically, emotionally and spiritually.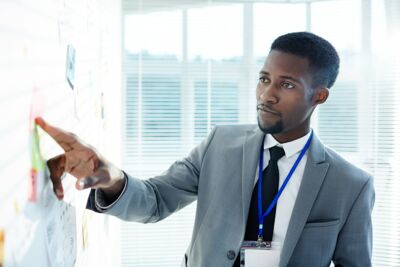 MBA Marketing
Join an affordable and high-value online MBA in marketing program at a faith-based university that will prepare you to be an ethical entrepreneur and leader.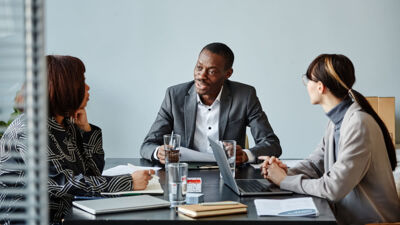 MBA Nonprofit Management
The Master of Business Administration degree with a concentration in Nonprofit Management from Concordia University, Nebraska is designed for those who want to serve as a leader in a nonprofit organization. Hit the ground running as an ethical leader in the nonprofit sector with Concordia's nationally accredited curriculum which has been developed and is taught by active business and nonprofit professionals.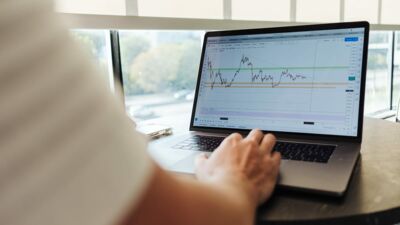 MBA Finance
Concordia University, Nebraska's MBA in finance program is designed for those who have a desire to be both an entrepreneurial and ethical leader, while also developing expertise in financial areas that are sought after by organizations that thrive on long-term investments and vision.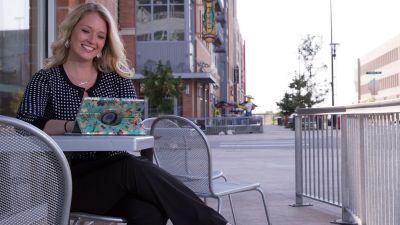 Online Graduate Business Certificates
With our online business certificate programs, you can immediately apply advanced knowledge and skills to your work. GMAT scores are not required for admission.