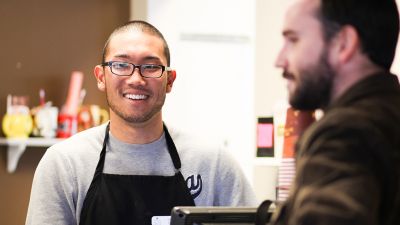 B.S.

Business Communication
22:1
Student-to-faculty ratio
66%
Faculty with terminal degree
To be successful in your career, whatever field you choose to study, you will need strong communication skills. Good communication is essential in nearly every industry, helping you sell products to the public, maintain strong relationships with clients or customers and making sure all your employees are operating on the same page. Whether you're working with business executives or digital-age creative employees, communication skills are vital, particularly in the modern world of business jargon, complex technologies and online, instant communication. The leadership and interpersonal skills you gain will enable you to effectively lead an organization's internal and external messaging, employees and strategic planning. You can get your point across in the most effective way possible with a degree in business communication.
The business communication major at Concordia University, Nebraska will require you to think of an organization holistically, including how a consumer will receive marketing messaging, how an employee's interactions with co-workers effect productivity or how an investment by the organization communicates a business's political stance. Because of this holistic mindset, when you graduate with a business communication degree, you will find many doors open for future employment in a variety of areas.
With a business communication degree, you may find work in a human resources office, helping to recruit, train and retain valued staff. You might also work as a marketing or advertising executive, public relations specialist, social media producer or any number of other business-related fields. A degree in business communication can also help you rise to the top to lead your business as a department executive or CEO.
At Concordia University, Nebraska, you will gain a firm foundation in business practices along with oral communication, writing and publication knowledge to help you succeed in an increasingly expanding and sophisticated workforce. You'll learn to analyze audiences and examine survey results to translate data into helpful information. You'll also be able to communicate that information to employees and clients. What you learn as a business communication major can be applied to many different fields and ensure success in your career.
Program Differentiators
Core Concepts
The business communication program at Concordia University, Nebraska is designed to help you improve and expand your communication skills while teaching you the best ethical business practices so you can succeed in your career while you lead and inspire others. The business communication program coursework combines operational and socially-scientific approaches to business so that students can explore their creative interests, grow their faith and apply proper communication in the public and private business world.
Key Differentiators
The business communication program at Concordia University, Nebraska allows you to be part of a program that has a commitment to excellence and engaged faculty that allow you and your fellow students to go through life-changing experiences together on paths to a positive future.
Discover what makes the Concordia Nebraska business programs different
Dr. Andrew Langewisch - Business
Meet Dr. Andy Langewisch, accounting professor. He's also known as Captain Spreadsheet. Learn more about Dr. Langewisch in this Faculty 5 video.
Prof. Todd Johnson - Business
Accounting professor Todd Johnson hopes his students learn to constantly persevere, even if their paths change. Learn more about Professor Johnson in this Faculty 5 video.
Resource Articles
Concordia Nebraska

Business Communication: Learning Objectives

Students will learn to write and speak using audience analysis and considering implications for organizational communication and structure.

Students will demonstrate proficiency in the use of general productivity software and technology for business communication applications.​​​

Students will be able to apply ethical theories and best business practices to their chosen career field.

Students will be prepared for graduate school in a traditional business program as well as degrees in the social sciences after graduation. ​​​​​​
Concordia Nebraska

Business Communication: Program Goals
Students will learn to utilize relevant and emerging technology in the business communication field.
Students will enhance their interpersonal, intrapersonal and group communication skills.
Students will learn to effectively negotiate and influence others though written and oral communication.
Students will learn to make ethical business communication decisions in their workplace.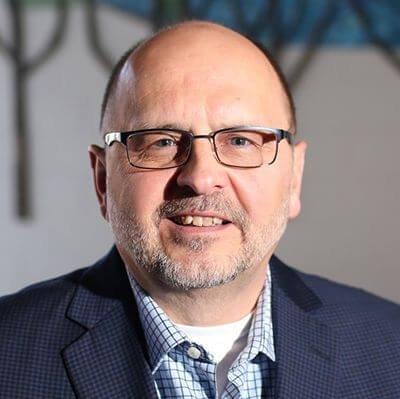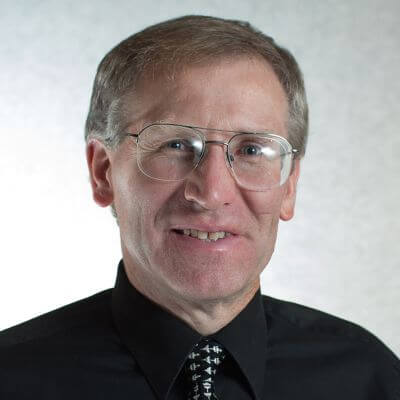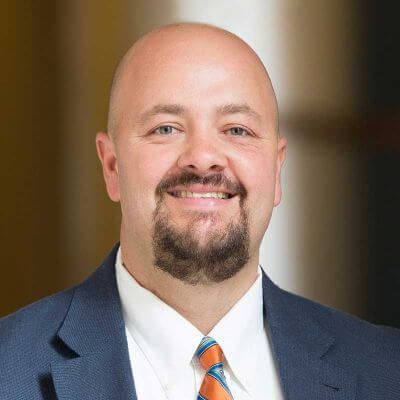 Business Communication Faculty
As experts in business communication, our faculty and instructors bring years of experience to the classroom.
Meet the faculty
Concordia Nebraska

Business Communication: FAQs

What jobs can I get with a business communication degree?

A degree in business communication provides you with strategic communication tactics that will prove useful in a variety of careers. Because many of the base classes in the business communication major are business-related, most graduates choose to go into a field that utilizes their verbal and written communication skills in areas such as public relations, marketing, management, event planning, sales, human resources, business reporting, strategic planning, consulting, life coaching, branding or digital media.

You may also choose a less traditional business career, since communication is necessary in nearly every field you could choose. You may want to work in government, health care, mediation or nonprofit. At Concordia University, Nebraska, you will work closely with your advisor and professors to discover the vocation that's right for you, and internship opportunities are available to help you further explore your options.​​​​

Is business communication a useful degree?

One of the biggest advantages of majoring in business communication is that if you haven't discovered your vocational passion yet the business communication degree can offer you the flexibility to gain general business and communication skills that will serve you well in whatever career field you end up in. Organizations are looking for employees who are skillful experts in several areas. Since business communication combines a humanistic and technical approach to business, you get the well-rounded education you need to function in whatever parts of the business world you are passionate about.
Concordia Nebraska

Business Communication: Career Outcomes
Social Media Producer
Social media producers use their communication and business skills to create, distribute and track relevant content through various social media platforms. As a social media producer or director, you will probably work with both written and visual content, working to understand and adapt to your audience, respond to development and produce posts to increase website and social media traffic. Communication,business, writing and computer skills are all necessary to be a social media producer.
$36,000
Entry-Level Salary2
$55,224
Mid-Level Salary2
$80,000
Late-Level Salary2
Business Communication Professor
Business communication professors teach courses in business administration and management, such as accounting, finance, human resources, marketing and operations research, as well as communication classes that include writing and public speaking.
18.1%
Annual Growth Rate2
$37,170
Entry-Level Salary2
$80,300
Mid-Level Salary2
$191,760
Late-Level Salary2
Technical Writer
Technical writers communicate complex technical information through instruction manuals, how-to guides, web pages or journal articles. Some technical writers work for one type of industry, while others may move from company to company or industry to industry. As a technical writer, you would be responsible for taking technical jargon and organizing andcommunicating it in a user-friendly way.
$42,410
Entry-Level Salary2
$70,930
Mid-Level Salary2
$113,810
Late-Level Salary2
Concordia Nebraska

Business Communication: Related Programs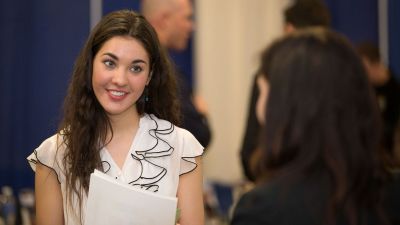 Business Administration
The business administration major provides a large scope of knowledge that will make you successful in a wide array of industries, from marketing to working in government to running a nonprofit organization.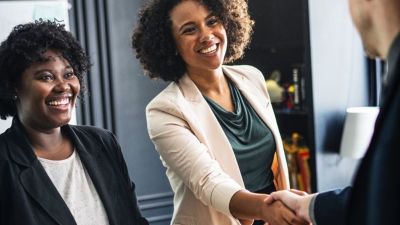 Strategic Communication
A degree in strategic communication opens up a lot of possibilities for employment in a field that you're passionate about. You might choose to pursue a career in a wide range of strategic communication and public relations professions including: account management, advertising management art direction, audience research, copywriting, digital strategy, marketing, media planning, public relations, strategic communication research, sports and entertainment promotion, social media management and sports information.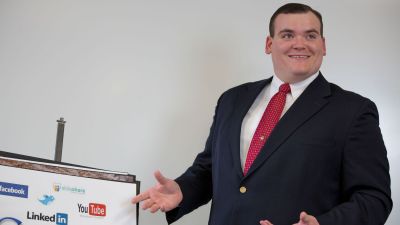 Marketing
A bachelor of science degree in marketing from Concordia University, Nebraska will acquaint you with major marketing concepts and practices. You will develop the skills you need to effectively position your company as an industry leader and efficiently reach target audiences.
1 Recent graduates attending graduate school or employed within six months of graduation.
2 Career salary and wages sourced from the U.S. Bureau of Labor Statistics.