Agribusiness
There is more to agriculture than tending to animals and planting crops, it's important to understand the bottom line in order to run a business efficiently. Whether your goal is to run your own farm or be part of a global organization, it will be important for you to know the business side of agriculture.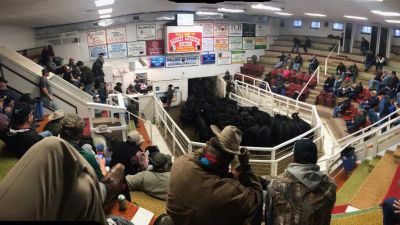 Why Agribusiness is an Important Part of Ag
In Concordia University, Nebraska's Agricultural Science program, you will learn the necessary skills to become an essential part of the food supply industry. As an agricultural producer on a farm or ranch, or in a business that provides services and supplies to those in operations, you will apply business principles to real-world issues and opportunities within the agricultural and life sciences industries. In the program, you'll gain a hands-on approach to learning the financial aspects of agriculture and the production of food, grain and cattle.
What You'll Learn Through the Agribusiness Area of Focus
Within Concordia's Agricultural Science program, you will learn from local agribusiness professionals on how to solve real-world problems through experiences in the field. You'll learn how to lead in managerial positions in the grain, feed, fertilizer, farm petroleum and related agricultural industries. The curriculum will teach you how to use financial statements, operating and managerial functions, communication and the inter-personal work environment within an agricultural organization.
You will learn various agriculture economic principles and business management concepts that are involved in the decision-making process when operating a farm or ranch. The program will show you how to efficiently run an operation and manage land within production indicators. In addition, you will also learn:
Animal and crop production economics
Principles of supply and demand
Resource economics
Human resources – labor and management
Land and capital goods
Financial and technology resources
Marketing of agricultural products
Agriculture public policy
How You'll Use Your Agribusiness Knowledge
Through Concordia's Agricultural Science program, you'll have a strong background in agribusiness, with many career fields available to you. Below are just a few examples:
Farmer
Rancher
Implement Dealership Manager
Regional Accountant
Agronomy Sales Specialist
Feedlot Foreman
Lead Regional Accountant
District Sales Manager
Dairy Farmer
Hedge Broker
Agricultural Lender
Chemical Sales