Every child has the right to be included. Every teacher deserves the training and resources to make sure they have a truly inclusive classroom.
The NCATE-accredited Master of Education in Special Education - Inclusive Practices program from Concordia University, Nebraska offers educators the broad-based knowledge and practical, hands-on skills to successfully lead fully inclusive K-12 classrooms.
Research shows that special needs students thrive in inclusive settings – when teachers have the training and experience to serve the needs of all learners. Our Special Education - Inclusive Practices degree combines a rigorous study of inclusive instructional methods, behavior management, and assessment techniques.
Study in a curriculum created by experienced special education practitioners and apply these methods directly in your classroom. General education instructors can gain the tools, skills, and knowledge to create effective differentiated instructional strategies for their students. Special education instructors or others who have taught in resource-specific classes can gain a solid foundation for instructing in inclusive, general education classroom settings.
In addition to the core 36-credit Special Education - Inclusive Practices M.Ed. program, degree candidates can take additional coursework to meet State of Nebraska requirements for a K-6 Subject Endorsement or 7-12 Subject Endorsement, or a K-12 Field Endorsement.
Special Education
Program Goals
Get On Your Way
The next start date for Special Education is Monday, Aug 26.
Special Education
Courses
Special Education
EDUC

593

Basic Foundations of Special Education and Inclusive Practices

This course emphasizes awareness, knowledge of Special Education terms, collaboration and consultation, and empathy for exceptional and culturally diverse children; it provides an overview of the history, introduction to current theory, research, ethical practice and inclusive practices in special education. An overview of exceptional learner characteristics will be explored with an emphasis on understanding and teaching students with special needs within common structures found in schools today focused on student needs being served in an inclusive setting.

EDUC

558

Current Issues and Legal Aspects of Special Education and Inclusion

This course provides the student with the latest information on the statuses, regulations, policy guidance, and cases on special education law, as well as the most current information on: the Individuals with Disabilities Education Act, Rtl—Response to Intervention, Section 504 of the Rehabilitation Act and the Elementary and Secondary Education Act, The Family Educational Rights and Privacy Act (FERPA), and the Health Insurance Portability and Accountability Act (HIPAA). This course will also cover Nebraska Rule 51.

EDUC

501

Contemporary Thought in Education

This course provides an examination of the theoretical and philosophical bases for contemporary educational patterns; and current educational issues. Interests of the participants will determine the areas of application to private and public education.

EDUC

539

Instructional Methods for Students with Diverse Needsin Inclusive Settings

This course emphasizes the use of instructional strategies to meet the needs of all learners including the culturally diverse, gifted, at-risk, second language learner, and those with special needs at all education levels. Its non-categorical approach helps teachers ensure all students' success regardless of their specific categories of exceptionality. The course integrates today's expectations for students with a strong commitment to inclusive practices, tempered to the realities of day-to-day teaching. The text provides teachers with a firm grounding in special education practices, an understanding of the professionals who support these students and the procedures followed to ensure their rights are upheld, and a wealth of research-based strategies and interventions that can foster their success. This course will provide teachers information about the individual needs of all learners, and practice in identifying those needs. It will also provide opportunities to begin creating differentiated instructional strategies to meet the needs of all learners.

EDUC

576

Behavior Management in Inclusive Settings

This course explores fundamental concepts and issues related to behavior management at the school-wide and classroom level. Emphasis is placed on research-based intervention for behavioral issues. The instructional goals of this course are to provide students with theory, principles and procedures for serving the academic, social and emotional needs of students with emotional and behavior disorders in inclusive settings. To meet the goals, the course will be organized as follows: a) a brief overview of characteristics, b) planning and organizing instruction, c) assessment and educational placement considerations, d) curriculum and programming including scientifically research-based strategies, and e) educational, social and emotional issues across a lifespan. This course will include 10 hours of direct contact with young children, ages birth through kindergarten, including those with special developmental and/or learning needs.

EDUC

594

Research Evaluation and Design

This course emphasizes the development of skills in qualitative and quantitative research methods, and the evaluation of various forms of existing information, with emphasis on the ability to relate this information to personal professional practice.

EDUC

559

Instructional Methods for Students with Learning Disabilitiesand Other Struggling Learners in Inclusive Settings

This course explores diverse instructional strategies to meet the needs of students at-risk or identified with learning disabilities in inclusive settings. Focus is on a range of evidence-based interventions (e.g., accommodations specified in the IEP), curriculum, strategies and materials for addressing individualized student needs within the general education classroom.

EDUC

591

Instructional Methods for Individualswith Intellectual and Developmental Disabilitiesand Other Low Incidence Disabilities in Inclusive Settings

This course focuses on effective approaches to working with students who have cognitive, autistic, or other moderate disabilities. The purpose of this course is to provide knowledge and understanding of how students with special needs are provided educational opportunities in today's elementary and secondary schools. The course will differentiate characteristics of various disabilities, distinguish collaborative teaching practices, and identify instructional strategies (e.g., modifications specified in the IEP), for successful inclusion of students with disabilities in school communities. The content of this course reflects the depth of knowledge and skill required of effective teachers of students with intellectual and developmental disabilities and other low incidence disabilities.

PSY

511

Psychological Foundations of Teaching and Learning

A study of selected theories of learning and their implications for the classroom setting. Applications of psychological principles and research to instructional situations with an emphasis on those that involve a Christian setting.

EDUC

592

Assessment and Evaluation of Diverse Learners in Inclusive Settings

This course will build knowledge and understanding of the selection and administration of standardized assessments for screening, diagnostics, and progress monitoring of all learners. Models for the formulation of assessment plans for struggling learners and students with persistent academic disabilities will be explored including assessments based on modified achievement standards. Alternate assessments will also be discussed for students with more significant cognitive disabilities. Additionally, this course will focus on special issues in assessment and evaluation including theoretical, legal, and statistical foundations related to assessment in special education and interpretation of assessment results within a Response to Intervention (RTI)/Problem-solving framework to guide instruction for students with learning difficulties.

EDUC

660

Outcome-based Instructional Methodsin Inclusive Settings

This course explores methods of effective and efficient teaching strategies that promote optimal learning for struggling students including Universal Design for Learning. Candidates will learn how to optimize student learning, select critical content and break complex tasks into obtainable pieces for all students within an inclusive setting. Additional focus will be placed on monitoring accuracy of student responses and adjusting a lesson based on student performance. Throughout this course, candidates will have multiple opportunities to evaluate how explicit instruction (effective and efficient teaching strategies) can align with their current K-12 classroom and discover occasions for application.

SOC

565

Serving and Leading in Community and World

This course provides an in-depth examination of vocation, professional and organizational development and the ways educators, building on their personal beliefs and values, enact authentic service and leadership in a variety of contexts. Using the framework of evangelical Lutheran Christianity, participants explore, analyze and clarify, and apply vocation to their community and to the world.
Total Credits

36

Total Courses

12

Course Length

8 weeks
Concordia University, Nebraska's Master of Education in Special Education - Inclusive Practices online degree program is a 36 credit-hour nonlicensure program.
Special Education
Similar Programs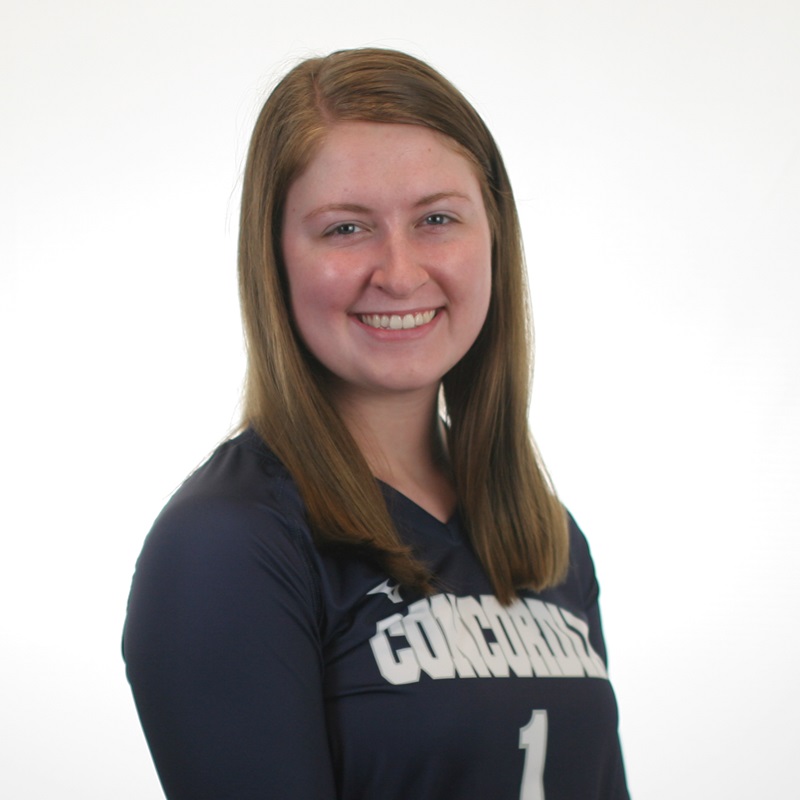 Hassle-Free Highlight
Concierge Registration
Our team of enrollment specialists will navigate the course enrollment process for you from day one, thereby eliminating all the stress and hassles of ensuring you're registered for the correct course. You receive the guarantee that you're progressing through your classes in the perfect order and on-track to finish your master's degree.
Discover more hassle-free highlights
Special Education
Delivery Options
We provide you with options so you can earn your degree in the way that works best for you.
On Campus
Conveniently located five minutes from downtown Lincoln, Nebraska
Structured programs/class times—meet once per week
Enhance your experience through social interaction with peers
Comfortable, professional facilities in which to learn and study
Apply Now
Hybrid
Face-to-face access to peers and instructors
Convenience of online courses with a flexible on-campus option
Variety of learning environments enhances your communication skills
Work independently and as part of a group
Apply Now
Online
Control your schedule and pace with flexible class options
Self-paced—study when it is convenient for you
Your classroom is available from the comforts of your home
Learn from instructors with diverse backgrounds from around the world
Apply Now
Special Education
Delivery Options
On Campus
Conveniently located five minutes from downtown Lincoln, Nebraska
Structured programs/class times—meet once per week
Enhance your experience through social interaction with peers
Comfortable, professional facilities in which to learn and study
Apply Now