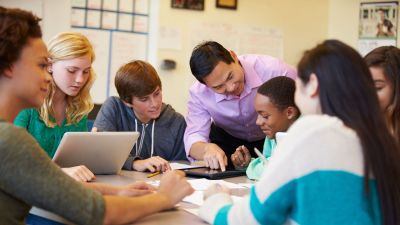 Designed for current teachers and educational professionals, the Master's of Education in Curriculum and Instruction online program from Concordia University, Nebraska helps you advance your career and become a forward-thinking curriculum coordinator or teacher leader. Build confidence in educational settings through the program's innovative practicum-based approach. The faith-based program focuses on professional development and the InTASC Model Core Teaching Standards, which ensures that all K–12 students achieve the goal of being ready for college or joining the workforce upon graduation.
Accredited by the National Council for Accreditation of Teacher Education (NCATE), our Master's in Education in Curriculum and Instruction online program gives you the skills and resources to improve student performance in the classroom and cultivate lifelong learners. Academic professionals and educational practitioners will teach you how to apply strategies and theories to improve your instructional skills. As you explore how to create curricula that meet the needs of diverse learners, you will study the best practices of educational research and instructional strategies, along with the evaluation and application of standardized assessment data.
If you have already earned a master's in education degree from Concordia Nebraska, you can earn one of our many teaching endorsements. To learn more about our endorsement programs and their specific requirements, you can get in touch with an online enrollment counselor.
Class Type
100% online, 8-week courses
Accreditation
NCATE through CAEP
Concordia Nebraska

Master's of Education Curriculum and Instruction Online | Concordia Nebraska Program Options

As you earn your master degree in curriculum and instruction online, you may choose to specialize your degree in one of three areas: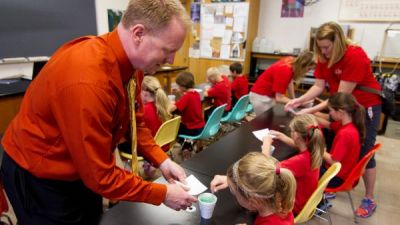 English as a Second Language/English Language Learner Endorsement
Specialize in curriculum, instruction and assessment that meets the needs of diverse learners and teaches the English language through listening, reading, speaking and writing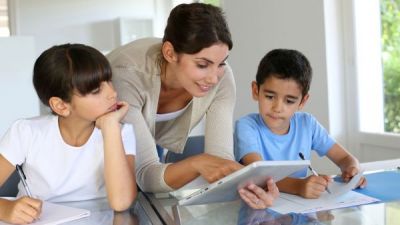 Instructional Technology Leadership Endorsement
Discover how to lead the use of technology in schools and classrooms as you develop, implement and evaluate learning experiences to improve the learning process for students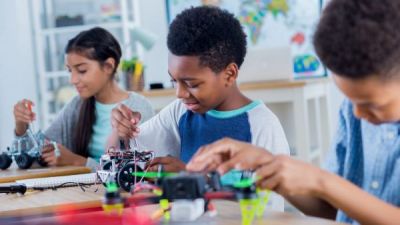 Science, Technology, Engineering, Arts and Math (STEAM)
Develop a balanced curriculum that helps students thrive as you integrate technology, engineering, and the arts into math and science learning
How can this degree advance my career?

As a current teacher, you can apply your knowledge in the classroom to enhance your instructional strategies, assessment practices and leadership. There are also other educational careers that you can pursue after earning your Master's in Education in Curriculum and Instruction online. You can become a curriculum coordinator and design and implement curricula for school programs. If you choose to pursue one of our emphasis areas, you can also become an instructional technology leader, an ESL teacher or a STEAM program coordinator.
Does this program require a practicum?

Our M.Ed. in Curriculum and Instruction online program requires a self-selected 100-hour practicum experience. Through your practicum, you will be guided by a mentor of your choosing, approved by the program director, for eight weeks.
Is curriculum and instruction the right career path for me?

Curriculum and instruction is the right career path for you if you enjoy problem-solving, decision- making and determining ways to improve educational experiences in the classroom. It can also be the right career path if you like analytics and mentorship, as the profession involves assessing student test data and training teachers for new educational programs.
Concordia Nebraska

Master's of Education Curriculum and Instruction Online | Concordia Nebraska Core Concepts

Concordia University, Nebraska is an excellent Lutheran, Christian university that will engage you in dynamic, life-shaping learning. We value you as an individual and build a relationship with you that promotes your success and meaningful learning. Relevant coursework and real-world experiences will advance the knowledge and skills needed for your field of study. Your degree from Concordia Nebraska will expand your pursuit of learning, service and leadership in your vocation.

The instructors in the Curriculum and Instruction program are experienced teachers in their field of expertise and most hold a terminal degree in the field of education. Courses begin every eight weeks and you can begin your studies whenever there is a course start. The program curriculum is high quality that is regularly reviewed and revised to keep up-to-date with the research and educational issues that teachers face today. You will be able to take what you learn in the Curriculum and Instruction program and apply it directly to your classroom to provide a more robust learning experience for your students.
Learning Outcomes
Students will examine educational philosophies and their approaches to curriculum planning and development
Students will explore the analysis of assessment data to improve the delivery of instruction
Students will study the theory-based differentiated models of instruction and how to identify important differences in their students' abilities
Program Goals
Integrate academic theory with reflective teaching practice
Evaluate and improve curriculum development processes
Stay current with educational issues, differentiated instruction, assessment and other best practices
Engage teachers in collaborative learning with colleagues from a variety of backgrounds, experiences and views
Encourage the development of teachers as lifelong learners capable of informing their instructional practices through the appropriate application of research
Enhance leadership skills, dispositions and practices