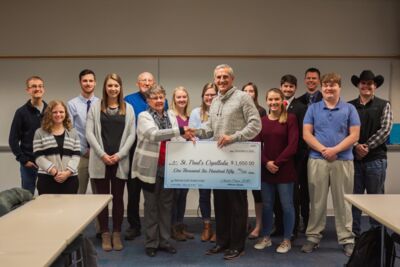 M.Ed. Coursework

Advancement for Christian Schools
We offer the lowest-priced online M.Ed. in Nebraska and the Concordia University System.
Nebraska Residents & Lutheran Educators
$340*
PER credit hour
$425/credit hour rate outside of Nebraska
Through our Lutheran Guarantee, Lutheran Educators from around the world qualify for our special rate.
*Discounted rate does not apply to course-only options.
Class Type
100% online, 8-week courses
Accreditation
NCATE through CAEP, Nebraska Department of Education
Time to Certification
8 months
Cultivate the Identity & Influence for the Christian School You Serve
The knowledge and experience you'll gain with an education from Concordia University creates invaluable opportunities to reflect Christ's light in your school or classroom every day.
The future of excellent Christian education depends on devoted administrators, directors, and educators just like you. By earning an Advancement for Christian Schools Certificate, you'll learn the importance and impact of Christian school identity and advancement, and how best practices, growth planning, funding methods and marketing strategies successfully combine to inform and strengthen the advancement of Christian schools.
This certificate is not a degree-earning program or endorsement, but courses can be applied toward an M.Ed. Curriculum & Instruction degree; select courses can also be applied toward an MBA.
In addition, this certificate is associated with the M.Ed. Educational Administration with Principal Certification program, with one certificate course substituting into the M.Ed. Educational Administration program.
Information Sessions
Learn more about our programs at one of our next information sessions.
You may register for an information session by clicking "RSVP" next to your desired date and time.
Information sessions run approximately 20 minutes. During these meetings, we will discuss the program formats, application process, financial aid, payment plans and questions that you may have.
Advancement for Christian Schools: Program Highlights
As a Concordia University student, you'll benefit from a distinctive blend of faith-based instruction and real-world, hands-on experience that will equip and prepare you to effectively lead in your vocations.
A certificate with value(s): Develop and advance the role of Christian schools while also strengthening your faith through a program that values you as a whole individual—academically, emotionally, and spiritually. repeating
A practical program: Graduate with authentic, hands-on experience rooted in project-centered courses that encourage you to develop strategies that you can implement in your school or classroom immediately.
A certificate that works with your schedule: Concordia strives for flexibility that honors the many callings and commitments in your life, and we want you to complete courses at your own pace while utilizing your time to the fullest. 
Online classes mean you can study whenever and wherever you work best. 
Enrollment coaches save you time by guiding and assisting in the application process. 
Maximize your graduate journey using one-on-one time with instructors and tutors who can provide multi-faceted support when you need it. 
A certificate with accreditation: Concordia provides a distinctive and respected certificate from a globally renowned university, and our program is recognized for its excellence by the National Council for Accreditation of Teacher Education (NCATE) through the Council for the Accreditation of Educator Preparation (CAEP).
Earn your M.Ed. with Value(s)
Start your journey today by filling out this quick form and one of our enrollment counselors will be in touch soon.
Through our 100% online program, you will join a vibrant learning community from the comfort of your home. We strive to be flexible and honor your many callings and commitments in life during your study while also striving to challenge, inspire and equip you to thrive as a leader in your classroom or educational facility.
Our certificate for Advancement for Christian Schools offers proven courses in which you can utilize your own classroom experience and develop a network of grace-filled peers and mentors to help you succeed in class and after you've received your certificate.
The core courses for our Advancement for Christian Schools Certificate include:
Principles of School Advancement P-12
School Identity, Mission, and Growth P-12
School Funding Models and Sources P-12
Strategic Enrollment and Marketing for Christian Schools P-12
Advancement for Christian Schools: Certificate Goals
After receiving your Advancement for Christian Schools certificate from Concordia Nebraska, you'll have a solid understanding of the roles, structure, and best practices for advancement teams. You'll gain the skills and knowledge to:
Focus on best practices, structure, and the role of the advancement team with various stakeholder groups.
Develop and plan processes to identify a school's mission and identity and utilize these key elements to impact school growth and advancement.
Nurture school funding initiatives through the development of funding models and revenue sources.
Apply strategic marketing plans and best practices for enrollment and engaging various stakeholder groups.
Advancement for Christian Schools: Careers
Most of our graduate students earn a certificate in Christian school advancement to enhance their current skills, fulfill professional development credits, and help their school and classroom thrive. Others are just beginning a career in education and want to be better prepared for next steps.
The certificate is for Christian/Lutheran school administrators who may or may not have previously earned a master's degree in educational administration and for school advancement directors or those in similar roles.
M.Ed. with Value(s)
At Concordia University, Nebraska, we believe the only classroom you should have to step into is your own. That's why we've designed flexible programs that fit your schedule. Your time and energy should be saved for your classroom, your family and your personal life.
Concordia Nebraska

Advancement for Christian Schools: Related Programs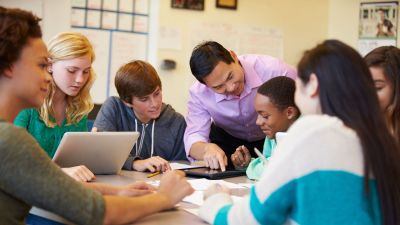 M.Ed. Curriculum & Instruction
The Master's of Education in Curriculum and Instruction online helps you become a forward-thinking curriculum coordinator or teacher leader.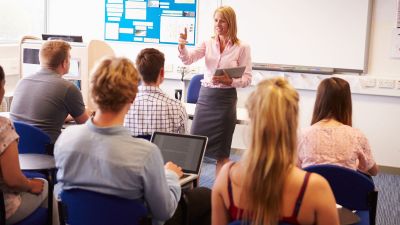 M.Ed. Educational Administration
Take the next step in your career and prepare to become a school administrator or principal with the online master's in educational administration program.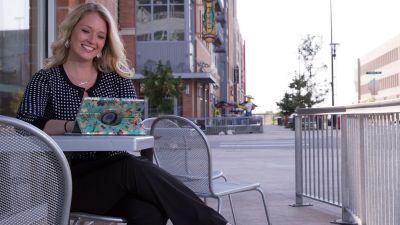 Explore the MBA
Live out your calling in an increasingly complex, globalized society and develop and strengthen your knowledge and skills to become an ethical leader in today's business environment with Concordia University, Nebraska's online MBA program. Through our master of business administration program, you will explore all aspects of business management and leadership to help you make sound decisions that will impact an organization's success.
Apply Request Info Information Sessions
1 Recent graduates attending graduate school or employed within six months of graduation.