M.Ed.

Curriculum & Instruction
Courses
Master's of Education Curriculum and Instruction

Featured Courses

As a student in the master's of education curriculum and instruction at Concordia Nebraska, you'll have the opportunity to take specialized courses related to various aspects of the education curriculum and instruction profession. These classes, designed to equip you for leadership and service in various education curriculum and instruction careers, are taught by some of our esteemed faculty who have extensive experience in their fields.

Empowering Teachers as Leaders

This course introduces the concept of teacher leadership and its value in the field of education today. This course will explore what it means to be a teacher leader in various environments, to be advocates for students, to participate meaningfully in school reform and/or renewal processes, and to articulate knowledge of content, pedagogy, and other teaching/learning.

3

credits

Integrating Technology into the Classroom

This course is designed to provide candidates with an understanding of the role of technology in the 21st century classroom. Candidates will explore current research, design models, tools, and instructional strategies that support the use of technology to enhance teaching, learning, and assessment. Candidates will be expected to use course information to design an instructional unit that effectively integrates technology as a tool for enhancing the learning environment.

3

credits

Research Evaluation and Design

This course emphasizes the development of skills in qualitative and quantitative research methods, and the evaluation of various forms of existing information, with emphasis on the ability to relate this information to personal professional practice

3

credits

Curriculum and Instruction Capstone

The capstone course is an opportunity for students to demonstrate they have achieved the learning goals established in their professional development plan. This project should take into consideration all of the courses leading to this degree and focus on a candidate's personal interest area(s).

3

credits
Application is open!
Be a part of the next class of education curriculum instructors.
Master's of Education Curriculum and Instruction

Sample Schedule of Courses

The following sample course of study is an example of the sequence of courses you might take in order to receive your degree. Please plan to discuss your actual course of study with your advisor, who can help you stay on track to meet your academic and professional goals.
M.Ed. Curriculum & Instruction Courses
Empowering Teachers as Leaders
This course introduces the concept of teacher leadership and its value in the field of education today. This course will explore what it means to be a teacher leader in various environments, to be advocates for students, to participate meaningfully in school reform and/or renewal processes, and to articulate knowledge of content, pedagogy, and other teaching/learning.
3


credits
Differentiation of Instruction to Improve Student Achievement
This course reviews theory-based differentiated models of instruction that will provide practitioners with a strong background in a variety of instructional modalities. In this course candidates will discover what is old and what is new. They will learn how to determine important differences in their students' points of entry to their classroom and uncover implications for class management; for working with students and parents; and for creating fair and appropriate assessments. This course balances information with practical applications and includes material for teachers across grade levels, personal styles and philosophies of teaching.
3


credits
Integrating Technology into the Classroom
This course is designed to provide candidates with an understanding of the role of technology in the 21st century classroom. Candidates will explore current research, design models, tools, and instructional strategies that support the use of technology to enhance teaching, learning, and assessment. Candidates will be expected to use course information to design an instructional unit that effectively integrates technology as a tool for enhancing the learning environment.
3


credits
Curriculum Design and Evaluation
This course will begin with a review of major educational philosophies and their respective approaches to curriculum development. The focus of the course will include basic principles and practices in the curriculum planning and development cycle; aligning standards to curriculum; issues surrounding curriculum design and implementation, and the link between curriculum, instruction, and evaluation for an elementary, middle or secondary school. Theory will be linked to real-life problems utilizing a variety of active learning exercises.
3


credits
Research Evaluation and Design
This course emphasizes the development of skills in qualitative and quantitative research methods, and the evaluation of various forms of existing information, with emphasis on the ability to relate this information to personal professional practice
3


credits
Analyzing and Applying Assessment to Improve Instruction
Gain an in-depth understanding of formal and informal student assessment including assessment design and analysis. Emphasis on analyzing assessment data to improve instruction, and incorporating effective student assessment into the planning and delivery of instruction.
3


credits
Enhancing Learning Through Linguistic and Cultural Diversity
This course explores teachers' views on the value of linguistic and cultural diversity and the powerful learning opportunities it affords today's classrooms and schools. Teachers examine their attitudes, beliefs, and biases regarding linguistically and culturally diverse students, families, and communities and learn approaches for working together to ensure high levels of learning for all students. Strategies for ensuring equitable access to high-quality learning experiences are presented. Effective practices such as cultural responsiveness, anti-bias curriculum, differentiated instruction, and developing academic vocabulary are explored.
3


credits
Curriculum and Instruction Capstone
The capstone course is an opportunity for students to demonstrate they have achieved the learning goals established in their professional development plan. This project should take into consideration all of the courses leading to this degree and focus on a candidate's personal interest area(s).
3


credits
C & I Practicum
In this course, candidates will complete a practicum project that allows them to apply the key concepts that they have learned throughout their graduate program. Throughout the practicum, candidates will reflect on their practicum project and what could be improved. Candidates are required to complete 45 clock-hours of field experience during this course.
3


credits
Serving and Leading in Community and World
This course provides an in-depth examination of vocation, professional and organizational development and the ways educators, building on their personal beliefs and values, enact authentic service and leadership in a variety of contexts. Using the framework of evangelical Lutheran Christianity, participants explore, analyze and clarify, and apply vocation to their community and to the world.
3


credits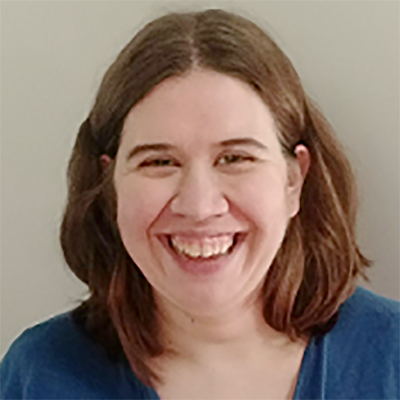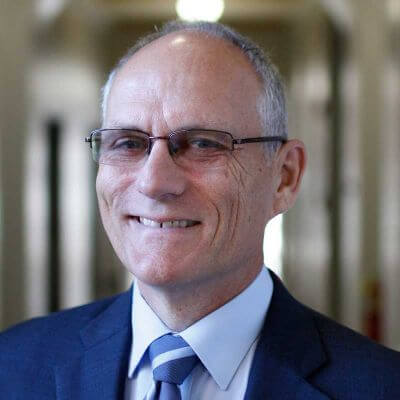 Master's of Education Curriculum and Instruction Faculty
As experts in Education Curriculum and Instruction , our faculty and instructors bring years of experience to the classroom.
Meet the faculty