Elementary school teachers are compassionate, understanding and kind. They are passionate about learning and teaching. Though the job can be challenging, the diligence and commitment of great teachers can inspire and invigorate students at a crucial point in their development.
Through Concordia's education program, you will be prepared to be an effective teacher, leader, and learner. Because we offer two different 8-week student teaching opportunities, you will get to experience students of different grade levels in different settings around the country and world. Become a teacher and change the lives of your students!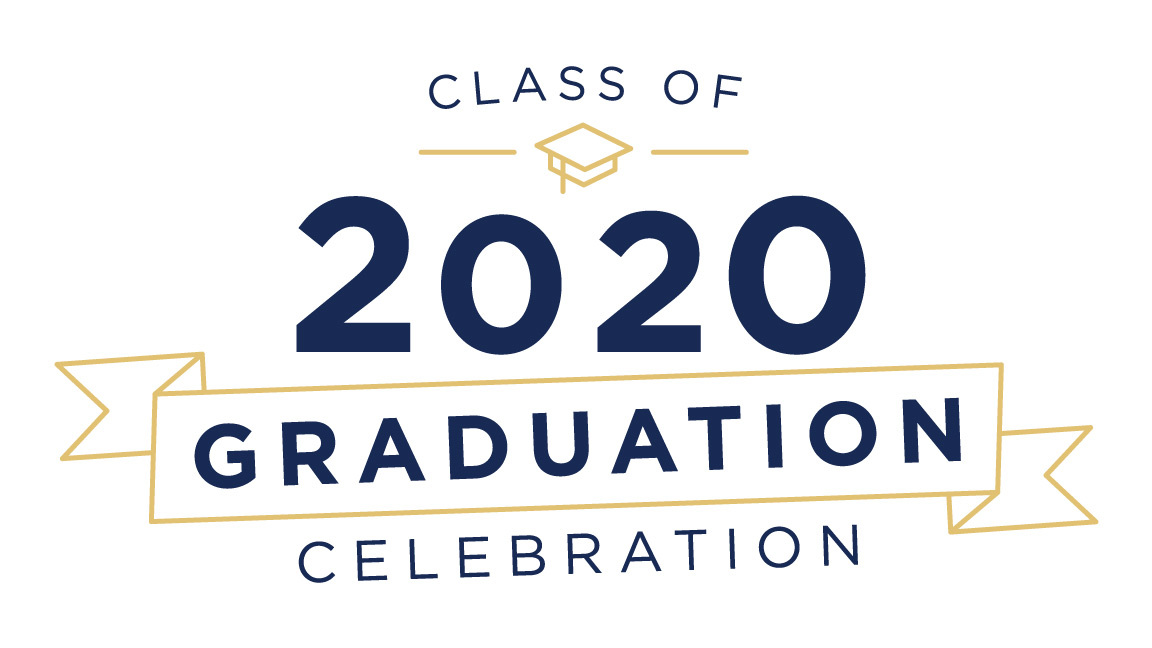 1:1
Upgraded WiFi access allows for full classrooms of students to work in 1:1 iPad settings.
Experience Concordia's Education Department
Elementary Education
Sample Academic Outcomes
Careers
4th and 5th Grade Teacher
5th Grade Teacher
3rd Grade Teacher
3rd Grade Teacher
3rd and 4th Grade Teacher
1st Grade Teacher
Student Teachers
St. Paul Lutheran School
Valley Lutheran School
St. Paul Elementary School
Calvary Lutheran School
Saratoga Elementary
Salem Lutheran School
Elementary Education
Faculty
Student Teaching
Concordia's student teaching program gives you the opportunity to gain real-world experience in classrooms.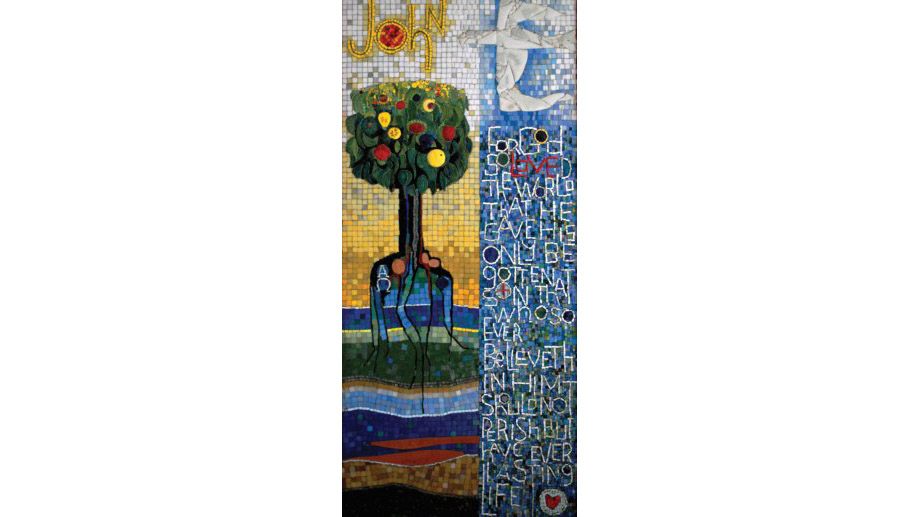 First Semester
Teach in schools around Seward and continue to take classes on campus while learning the skills necessary to become an innovative and effective teacher.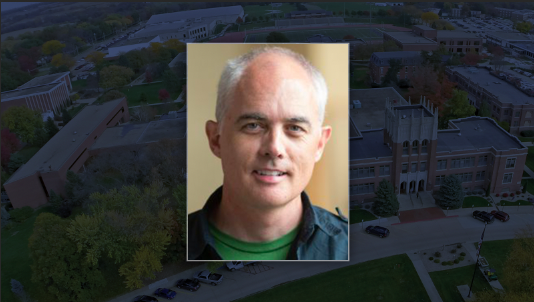 Second Semester
Assume more teaching responsibility and complete your training nationally, giving you valuable experience to take into your own future classroom.
Become a Director of Christian Education
Share the Gospel and use your teaching ministry in a congregational setting!
Learn More
The Ministry of Teaching
If you are a confirmed member of the Lutheran Church-Missouri Synod and wish to serve as a rostered member of the teaching ministry, Concordia can help you obtain a Lutheran Teacher Diploma, which will make you eligible for a call in a Lutheran school.
If you would like to be able to teach in a Christian school that is not associated with the Lutheran Church-Missouri Synod, you may wish to receive a Christian Teacher Diploma, which will prepare you for your teaching ministry.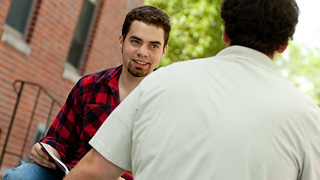 Field Experience
At Concordia you're offered the opportunity to gain valuable field experience in local schools, camps, and at the People's City Mission in Lincoln. This exposure gives you a chance to practice your educational skills and also equips you to be ministers of the Gospel.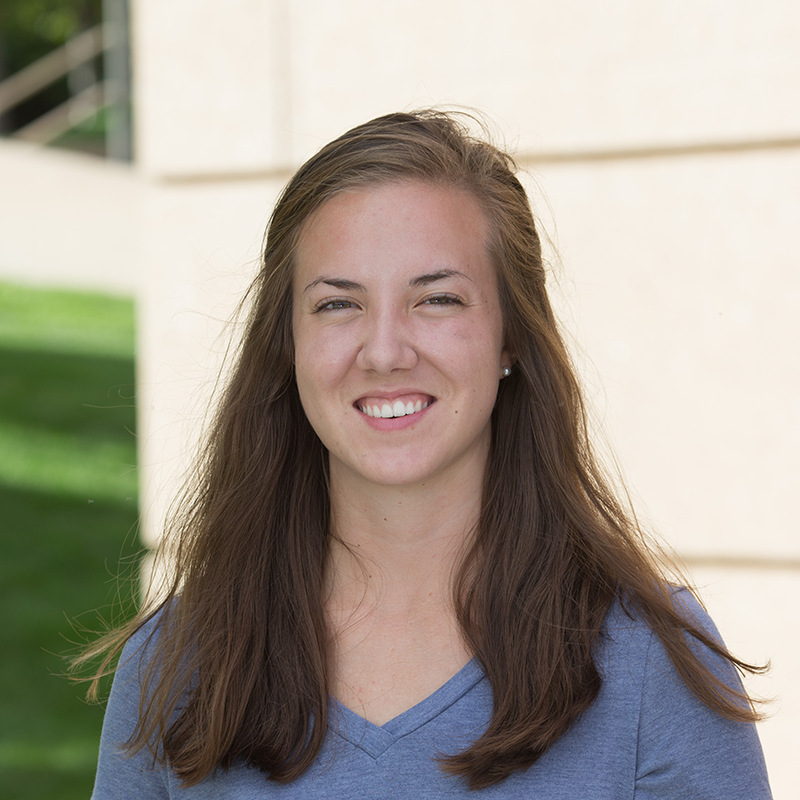 CASE
Concordia Association of Students in Education is a helpful, informative, and exciting organization for any aspiring teacher. In its monthly meetings, CASE provides opportunities for you to learn more about issues that may affect your future classrooms.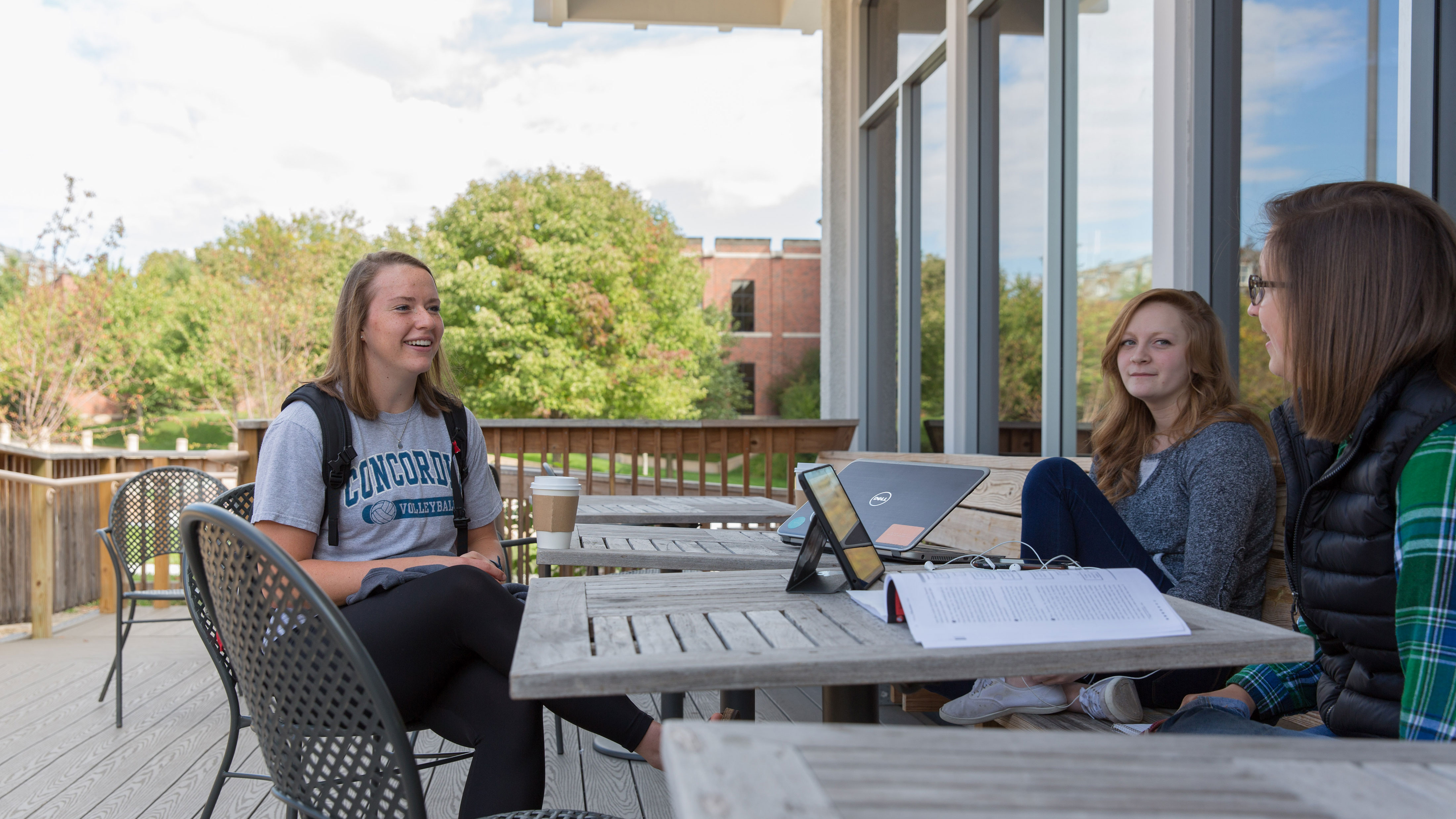 International Student Teaching
Opportunities are available for student teaching at Lutheran international or Christian schools in places like Hong Kong, Shanghai, Latin America, or Australia. Education students have also gained summer internship and practicum experience in Africa, Asia, eastern Europe, and Latin America.
Elementary Education
Sample Course Schedule
Semester 1
Educ

101

Teaching as a Profession

3

Introduces a broad picture of K–12 teaching as a career in Lutheran schools, other private schools and public schools. Students will be introduced to the teacher education program and guided in the process of application to the program. Participation in at least 10 hours of focused K–12 classroom observations required.

Subject Area

3 Credit Hours

3

10

16
Semester 2
EDPS

210

Educational Psychology and General Methods

2

The essential conditions (factors) which facilitate learning and transfer; theories of learning, general and specific abilities, the importance of self-esteem, best practices in the evaluation of aptitude, achievement and other aspects of human development.

Educ

201

Introduction to Education

3

An orientation to the field of education with an emphasis on the service role of the teacher. Historical, philosophical, and sociological foundations of American public and private education are explored. Current trends and issues are examined.

Math

201

Concepts of Mathematics I

3

An activities approach to problem solving, systems of numeration, properties of whole numbers, integers, fractions, real numbers, and numerical operations, number theory and statistics. Only available to Early Childhood and Elementary Education students.

Subject Area

3 Credit Hours

3

6

17
Semester 3
EDUC

231e

Classroom Organization and Leadership

2

This course is designed for Early Childhood, Elementary, and Middle Level program students. Content will focus on foundations for classroom leadership in planning and implementing a positive learning environment. Classroom set-up and space organization, development of rules and Course Descriptions | 129 procedures, and intervention strategies for managing and maintaining student behaviors and engagement will be addressed.

Psy

211

Child Development and Psychology

2

An in-depth study of factors influencing the development and behavior of children from conception through adolescence.

Subject Area

6 Credit Hours

6

8

18
Semester 4
Educ

346

Instructional Technology

3

Technology has changed the way we work and live in such a profound way that the ability to use it effectively has been widely recognized as a new literacy. Students are expected to use technology to create, innovate, critically think, problem solve, communicate, and collaborate. Teachers must possess the knowledge and skills necessary to lead students in using current technologies in a responsible and beneficial way. Most importantly, they must have a fundamental understanding of its importance in teaching and learning, thereby creating a willingness to learn and integrate the technologies of the future. This course will offer a practical and hands-on exploration of using technology in the K-12 classroom.

Psy

324

Psychology of Exceptionality

3

This is a survey course which attempts to develop an understanding and appreciation for students with special needs. Characteristics of those with learning disabilities, physical challenges, behavioral disabilities, developmental delays, hearing and vision impairment, and giftedness are studied.

3

9

18
Semester 5
Art

301

Methods of Art Education

2

Prepares to teach art history, art criticism, art production, and aesthetics in the elementary classroom. Provides opportunity to identify, understand, and evaluate children's art work. Explores two and three dimensional media and the production of an art curriculum.

EDUC

303

Music Across the Curriculum

1

The purpose of this course is to build competence in music education advocacy. Teacher candidates will be able to identify levels of music planning appropriate to personal knowledge and skills using standards-based music curriculum frameworks.

Educ

424

Differentiated Instruction

2

The course will prepare teacher candidates to meet the diverse needs of ALL students, including the culturally diverse, gifted, at-risk, second language learner, and those with special needs, in inclusive educational settings. It will provide pre-service teachers an overview of special education and the federal laws which govern the education of these students today. Attention will be focused on the process of identifying the individual needs of students and creating effective teaching techniques to address those needs, primarily through the use of differentiated instruction.

Math

301

Concepts of Mathematics II

3

An activities approach to studying mathematics concepts in probability, functions and algebra, and numerous topics in geometry. Geometrical topics include two and three-dimensional geometry, constructions, congruences, motion and coordinate geometry symmetries and concepts of measurement.

Subject Area

3 Credit Hours

3

7

18
Semester 6
EDUC

403

Addressing Academic and Behavioral Challenges in the Classroom

3

This course examines educational strategies for struggling students in mixed ability classrooms. An emphasis on pre-referral interventions will be used to build a repertoire of instructional methods and management techniques to teach students with learning and behavioral challenges. This course also prepares the general education teacher for collaboration and implementation of the IEP process.

EDUC

405

Math Methods for the Elementary Classroom

2

This course is designed to provide elementary teacher candidates with an introduction to the issues and methods related to teaching math in elementary classrooms. The course utilizes discussion and "hands-on" laboratory oriented activities where participants practice mathematical instructional techniques.

Educ

425a

English as a Second Language (ESL) Instruction, Curriculum, and Assessment (Part 1)

3

This course introduces the student to the theory and practice of language learning and teaching through discussion and practice of various approaches, methods, and techniques for teaching English as a second language. The student will likewise learn principles of ESL curriculum selection, adaptation, evaluation, and development, and will explore options for the assessment of English language learner proficiency. Special attention is given to modification of content area lessons for English language learners, the growing multiethnic nature of the American classroom, and human relational dispositions and approaches to teaching effectively in a multiethnic classroom.

Educ

430

School, Community and Parent Involvement

2

This course concentrates on the teacher's role in building successful relationships between families, educators, schools and communities. Strategies for increasing respectful family–school partnerships that enhance children's school success will be emphasized.

HHP

363

Health Methods in Elementary Education

1

Designed for elementary candidates who are not completing a health education concentration or minor. Emphasis is on both the theory and practical demonstration of how to develop a health curriculum and how to teach the curriculum to elementary and middle level students.

HHP

364

Physical Education Methods in Elementary Education

1

Designed for elementary candidates who are not completing a physical education concentration or minor. Emphasis is on both the theory and practical demonstration of how to develop a physical education curriculum and how to teach the curriculum to elementary and middle level students. A field experience of 10 clock hours is required.

6

18
Semester 7
Educ

461

Literacy Instruction, Assessment and Intervention (formerly Educ 361)

6

Emphasizes 1) current theory, research, content, methodology, instructional materials, and classroom organization that relate to teaching the language arts (reading, writing, speaking, listening, viewing, and visually representing); 2) informal and formal assessment that determines reader strengths and needs for purposes of instruction and intervention. A field experience of 30 clock hours in elementary school literacy development is required.

Theo

381

Christian Teacher's Ministry

2

The course applies Biblical and theological principles of vocation, ministry, and the two kingdoms to the teacher of the church and the priesthood of all believers. Study of Scripture, standard historical documents, and current practice in calling, placement, and congregational life focuses on the identity of the teaching minister in parochial education and the Christian teaching in public and private education.

Subject area

4 Credit Hours

4

6

18
Semester 8
Educ

363

The Teacher Laboratory—Elementary Methods

6

The Teacher Laboratory emphasizes the preparation for the teaching of mathematics, science, social studies and music. The student is involved with others in the process of continual development of attitudes, knowledge and skills needed by classroom teachers as they plan, present and evaluate their lessons and class management. Development of attitudes conducive to projection of a professional image is also an important part of the laboratory experiences. The course consists of in-class sessions, field contact with local schools and some self–paced learning. It is designed to assist prospective teachers in making the transfer to the role of a full teaching professional.

Educ

380

Student Teaching in Pre-Kindergarten

10

Students are assigned to teach at the prekindergarten level under the supervision of a classroom teacher and a university supervisor. Prerequisites: Full admission to teacher education and approval of the Director of Elementary Student Teaching

EDUC

407

Science and Social Studies Methods for the Elementary Classroom

2

This course is designed to provide elementary teacher candidates with an introduction to the issues and methods related to teaching social studies and science in elementary classrooms. There will be an emphasis on inquiry and problem-based learning. The course will be a blended format consisting of onsite and online instruction. The course is required as part of the professional semester.

18