B.S.Ed.

Early Childhood Birth-3rd Grade Inclusive Education

Major

Teaching Endorsement
The early childhood education program at Concordia University, Nebraska equips teacher candidates with a current and well-researched curriculum to help you teach children at a critical stage in their growth and development.
In addition to adding the supplemental early childhood endorsement to an elementary teaching degree, Concordia Nebraska also offers a stand-alone, birth through third grade inclusive program. With this degree, you will be able to teach and provide services to infants, toddlers, preschoolers and Kindergarten through third grade children, including those with special developmental or learning needs.
100%
career outcome rate1
12:1
Student-to-faculty ratio
90%
Faculty with terminal degree
Guide children through the most crucial stage in their development with a degree in early childhood education.
Program Highlights
WHY STUDY ELEMENTARY EDUCATION AT CONCORDIA?
Concordia's education program prepares teachers to lead, teach and serve from a foundation of faith that asserts the value of every individual. Education majors will sharpen their God-given gifts as they learn to minister to future students, families, churches and communities.
Certification
The undergraduate education programs at Concordia are approved by the Nebraska Department of Education and lead to a teaching certificate from the State of Nebraska.
Field Experience
To complete your required 100 hours of field experience, you will be intentionally placed in a variety of classrooms and schools throughout your four years here. That way, you get first-hand experience that aligns with what you are learning in your college classroom.
Student Teaching
Concordia is one of only a handful of universities that provides education majors with two unique student teaching experiences:
8 weeks Student teaching in a local school
8 weeks Student teaching in a different town, state or country
This approach provides education majors with diverse experience in a school setting with new students and teachers, often in a location they have never been to.
Elementary Education Program Director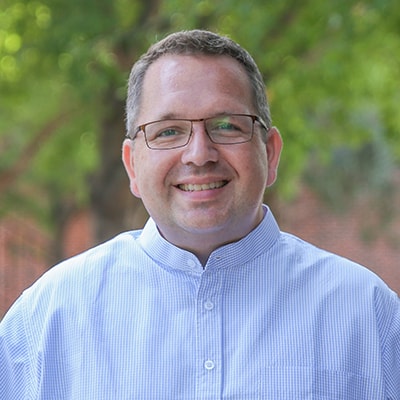 Dr. Drew Gerdes
Assistant Professor of Education, Early Childhood Education Program Director, Director of Student Teaching
Department of Education
Meet our students
Maddie Owen
Arcadia, Iowa
I have the opportunity to set that foundation and help kids grow and love learning at a young age. That's such an important stage in life, and Concordia's Education department is preparing me for it.
Accreditation
Concordia University, Nebraska is accredited by the Higher Learning Commission, a regional accreditation agency recognized by the U.S. Department of Education.
All education programs leading to teacher certification or endorsement are approved by the Nebraska Department of Education and the Council for Accreditation of Educator Preparation.
Degree Goals
An early childhood birth-3rd grade inclusive education graduate from Concordia University, Nebraska will be able to:
Plan a developmentally appropriate curriculum for an inclusive and diverse early childhood classroom
Develop strong interpersonal skills, self-awareness of teaching dispositions and methods, critical thinking and the flexibility and care needed to be a successful early childhood educator.
Identify major theories and theorists in the field of early childhood education as well as social and ethical issues that affect children and their families.
Express themselves professionally in writing and oral communication, particularly as it pertains to communicating with young children and families.
Optional Teaching Diplomas
Lutheran Teacher Diploma (LTD): For students who wish to be commissioned ministers who teach in schools of The Lutheran Church—Missouri Synod
Christian Teacher Diploma (CTD): For students who wish to teach in Christian parochial schools
International Teaching Diploma (ITD): For students who wish to teach in international schools
Concentrations
Career Outcomes
Early Childhood Teacher
Understand how children develop
Plan appropriate activities and effective lessons
Work with each student to discover the most effective way of teaching and nurturing
Childcare Center Director
Oversee the day-to-day operations of a preschool or childcare center
Train and supervise staff
Maintain licensing and accreditation standards for the facility
While you are eligible in most states to be a center director with an undergraduate degree, it is recommended that you also earn a master's degree in early childhood education.
Child and Family Advocate
Assist families with childcare and parenting strategies to help them navigate through times of crisis or difficulty
Assess the eligibility of families for community services
Help families find the right support systems
FAQs
What will I learn while earning an early childhood education degree?

An early childhood educator has the unique role of serving as a nurturer and educator for children during their formative years. At Concordia, you will learn
Strategies for teaching children one-on-one and in groups in inclusive classrooms,
Early childhood development, health, safety and nutrition for young children,
Methodology, best practices, assessment and curriculum development
to assist you in creating developmentally appropriate lesson plans and learning environments for diverse birth through third grade classrooms.
What are the certification requirements to teach early childhood education?

All students completing the early childhood education program at Concordia University, Nebraska will apply for a Nebraska State Teaching License to begin their career in early childhood education.

Although each state has different requirements for becoming a licensed teacher, early childhood education teachers must pass a state certification exam after completing their bachelor's degree in early childhood education. Most certifications require a certain number of hours spent student teaching in classrooms, which you will be prepared for in your coursework at Concordia.

If you wish to utilize your early childhood education by serving as a rostered member of the teaching ministry, Concordia Nebraska can help you obtain a Lutheran Teacher Diploma, which will make you eligible for a Call to a Lutheran school.​​​
What student teaching opportunities are available in early childhood education from Concordia University, Nebraska?

Concordia Nebraska's early childhood education program includes a student teaching requirement in order to finish your degree. That ensures that you are fully prepared to deal with the types of situations and students you will encounter in a real-world early childhood inclusive classroom, while also offering you the support of professors who are experts in their field, as well as veteran teachers in the school where you student teach.

If you're interested in international student teaching, Concordia Nebraska students have the opportunity to student teach at Lutheran or Christian international schools in places like Vietnam, China, Ecuador, Slovakia and Australia. Concordia can also help you with summer internships and practicum experiences that fit your early childhood education interests.

Concordia also offers you the opportunity to gain valuable early childhood field experience outside of your student teaching in local schools, camps and as part of outreach programs. That exposure can give you additional chances to practice your educational skills and equips you to be a minister for the Gospel.
Related Stories
Related Programs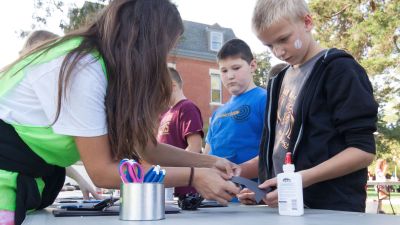 Art Education
A degree in art education from Concordia University, Nebraska gives you a broad range of skills with studio- and design-based courses that provide models for both learning and leading in a classroom. Coupled with course work in art history, you will gain exposure to a variety of media, technology, and art methods, all of which prepare you to be an art educator in a classroom or any number of other settings.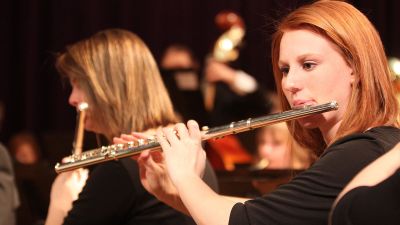 Music Education
A degree in music education from Concordia University, Nebraska prepares you to teach vocal and instrumental music to students K-12 in Lutheran, Christian, private or public schools. Some music teachers instruct students in a certain instrument, while others teach general music classes.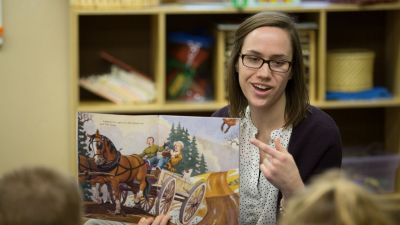 Special Education
People who feel a calling toward working in special education will find a career that is emotionally fulfilling and personally meaningful. In addition, there is a shortage of qualified special education professionals in the United States, which means that if you decide to major in special education, you will find a wide array of career options to choose from. Most of Concordia Nebraska's special education graduates go on to work as special education teachers. However, you can also build an exciting and meaningful career outside a typical school setting, if you would rather go that route.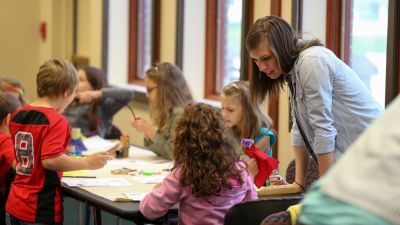 Elementary Education
As an elementary educator, you are certified to teach children in kindergarten through sixth grade. You will typically spend the day with the same group of students, teaching them foundational skills in a wide variety of subjects. The liberal arts education you will receive at Concordia University, Nebraska, along with subject-specific methodology courses in the education department, will prepare you to be an outstanding elementary school teacher.
1 Recent graduates attending graduate school or employed within six months of graduation.