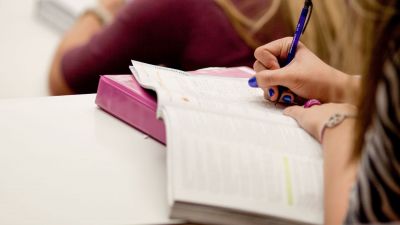 B.A. B.S.Ed.

Christian Education Leadership
100%
career outcome rate1
17:1
Student-to-faculty ratio
100%
Faculty with terminal degree
A Christian educator encourages their students to understand the world through the perspective of God's truth, using the Bible and its teachings to help young and old to learn and live a Christian life every day. If you have a heart for service and a desire to teach about Jesus, then majoring in Christian education leadership might be the right path for you.
The Christian education leadership major from Concordia University, Nebraska can help you serve Christ's church through education as a Director of Christian education (DCE), youth or camp ministry leader, Christian teacher or as a national or international missionary by equipping you to bring Christian values and leadership to God's people in a church or school. You will complete two field experience classes as a freshman and sophomore, a practicum experience at a local church when you are in your upper level courses and a paid, year-long internship as the capstone learning experience – all to provide you practical, hands-on experiences to prepare you for your career. Many Christian education leadership majors are significantly involved in the leadership of faith growth opportunities on campus, as worship and Bible study leaders, as part of a praise band or simply as faith mentors to other students.
Concordia has a strong record of providing leaders in Christian education; over 30% of all Lutheran Church – Missouri Synod DCEs are alumni of Concordia University, Nebraska. By intentionally intersecting excellent academics with Christian faith experiences and dynamic, real-world experience, Concordia can help you fulfill your higher purpose, in your career and as a leader in the church and world.
Program Differentiators
Core Concepts
Concordia University, Nebraska prepares Christian educators who in turn equip people of all ages in congregations for their ministries in various contexts. We focus on the Christian education leader as educator, instructional leader, administer, care action minister consultant and researcher.
Graduates seek to use education to equip others to more capably live out God's plan for their lives – essentially to "prepare God's people for works of service so the body of Christ may be built up" (Ephesians 4:12).
Dr. Mark Blanke - Christian Educational Leadership
Dr. Mark Blanke, DCE program director, wants you to better understand how you can influence people for Christ and how God can use you. Learn more about Dr. Blanke in this Faculty 5 video.
Dr. Thaddeus Warren - Human and Social Sciences
Human and social science professor Dr. Thad Warren knows a lot. But he loves that every day in the classroom he gets to discover even more. Learn more about Dr. Warren in this Faculty 5 video.
Testimonials
My favorite thing about the Christian education leadership program is the enthusiasm of the professors. There is nothing better than having great role models to look up to as we embark on the education journey.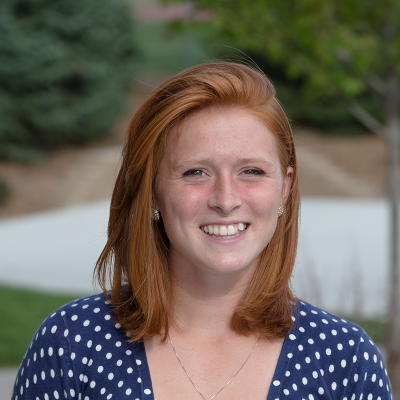 Emily Sievert
Frankenmuth, Michigan
Read Emily's story
Concordia Nebraska

Christian Education Leadership: Learning Objectives

Students in the Christian education leadership program will study work roles in the LCMS and other Christian denominations with focus on the history, issues and current practices in the Christian education field.

Students will examine leadership development and general educational practices within the church, leadership training and processes, volunteer management, curriculum design, program evaluation and effective educational methods associated with parish educational ministries.​​​​​​​​​​

Students will complete courses that focus on topics related to administrative processes in the Christian education, including, budgeting, vision/mission/goals creation, decision making processes, participation levels, staffing and risk management.

Students will study various models and strategies useful for initiating and sustaining a Christian education ministry in the context of a local parish. Emphasis will be placed upon all aspects of a congregation's educational ministries from children through adults.

Emphasis will be placed on preparing students to be effective in providing a caring ministry including developing strengths as an effective listener, team member, home and hospital visitor, an enhanced capacity to build community in a group and the ability to design and implement educational ministries that are designed to bring others to a better understanding of the salvation that is found in Christ.
Concordia Nebraska

Christian Education Leadership: Program Goals
Students will commit to fulfilling Christian education ministries within the church.
Students will apply biblical, educational, historical and administrative principles to help those who are part of the priesthood of all believers to live out their Christian faith.
Students will be able to create and implement programs to meet the educational needs of their church, school or organization.
Students will develop a biblically-based, comprehensive philosophy of Christian educational ministries that reflects sound educational theory and practice.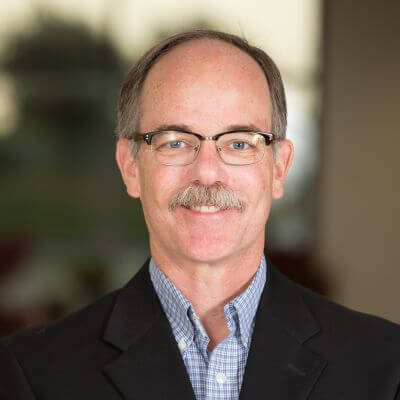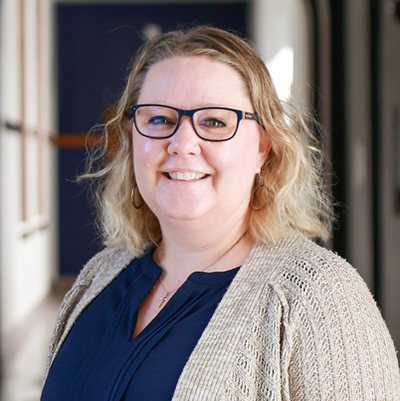 Christian Education Leadership Faculty
As experts in Christian Education Leadership, our faculty and instructors bring years of experience to the classroom.
Concordia Nebraska

Christian Education Leadership: FAQs

What is the difference between the Christian education leadership program, director of Christian education certification and the Lutheran teacher diploma?

The Christian education leadership program at Concordia University, Nebraska is meant to be a broader educational experience that will prepare you for a career in Christian education, whatever form that may take, whether it be as a leader in a church, a Christian teacher in a classroom or as a missionary in the field.

If you are a confirmed member of The Lutheran Church -- Missouri Synod and wish to serve as a rostered church worker, Concordia can help you obtain a director of Christian education (DCE) certificate, which will make you eligible for a call to a Lutheran church.

If you would like to couple your Christian education leadership major with a teaching certificate and you would like to be able to teach in a Lutheran school that is associated with The Lutheran Church — Missouri Synod, you may wish to receive a Lutheran Teacher Diploma along with your Christian education leadership major and your DCE certificate.​​​

What kind of practical experience will I receive with Concordia's Christian education leadership major?

Concordia Nebraska is committed to making sure our education students get real-world experience in classrooms, so they can be successful educational leaders once they graduate.

As a Christian education leadership major at Concordia, you will participate in more real-life, high-impact learning experiences than most programs offer. All of our students complete two field experience classes at churches of their choice. You will be assigned at a local congregation for a year-long practicum that is supervised by the pastor or DCE, and complete a year-long, full-time, paid internship that is supervised by university personnel.​​​

What makes Concordia's Christian education leadership major unique?

When you complete your Christian education leadership major at Concordia University, Nebraska you will graduate with a double major. You can choose a second major in theology, psychology, behavioral science or education. All of this can be completed in four years, with a fifth year in the paid internship required for those seeking DCE certification.

The Christian education leadership major developed years ago from the teacher education program. Because of this, Concordia University, Nebraska's program aligns well with some of the teacher education requirements. That means, if you are interested in also receiving your teaching degree, you can do both at once. It is possible to obtain a bachelor's degree with a major in Christian education leadership, a second major in education, a public teaching degree, a Lutheran Teacher Diploma and a DCE certificate in just four year plus a one year internship.

For those seeking DCE certification, we will coordinate your one-year paid internship in a congregation of the LCMS. Because our graduates serve in more districts than the graduates of any other LCMS university, our interns are placed throughout the United States and in other countries.

All of our Christian education leadership faculty have real-world experience serving as congregational DCEs.

Our Christian education leadership program will also prepare you if you decide to continue your education in graduate school, professional school or the seminary.​​​​

What is a director of Christian education (DCE)?

A DCE is an education leader who is certified, called and commissioned by The Lutheran Church—Missouri Synod (LCMS) to implement educational ministry programs in a congregational setting. A DCE might serve in youth or family ministry, outdoor ministry or some other facet of education specialist, as a teacher of the faith.
Concordia Nebraska

Christian Education Leadership: Career Outcomes
Director of Christian Education
DCEs work in churches to create, implement and coordinate programs of religious education. Usually DCEs work with children's or youth ministry, though the position can also include mentoring and educating families. As a DCE, you would be in charge of fostering and nurturing Christian faith and discipleship through Sunday school, bible studies and other programs designed to assist spiritual formation through Christian education.
$40,317
Entry-Level Salary2
$57,000
Mid-Level Salary2
$82,570
Late-Level Salary2
Youth Minister
As a youth minister, you would be in charge of conducting worship and providing spiritual and moral guidance and assistance to children, teens and families. You may also be in charge of Christian education classes, bible studies or leading various church programs. Youth ministers sometimes lead summer bible camps or mission trips for youths as well.
$25,430
Entry-Level Salary2
$47,100
Mid-Level Salary2
$80,060
Late-Level Salary2
Religion Professor
Religion professors teach college courses in philosophy, religion, and theology. Essentially, they are in charge of Christian education for their students. As a Christian education professor, you would create syllabi, assignments and other course materials, prepare and deliver lectures and grade homework. Professors may also need to conduct their own research and keep up-to-date with philosophies and developments in the religious education field through reading current literature, talking with colleagues and participating in professional conferences.
12.3%
Annual Growth Rate2
$37,070
Entry-Level Salary2
$69,590
Mid-Level Salary2
$129,490
Late-Level Salary2
Concordia Nebraska

Christian Education Leadership: Related Programs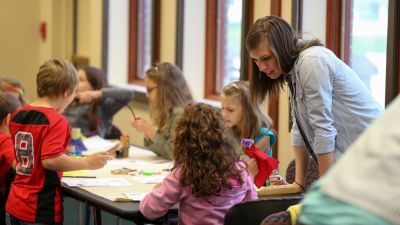 Elementary Education
As an elementary educator, you are certified to teach children in kindergarten through sixth grade. You will typically spend the day with the same group of students, teaching them foundational skills in a wide variety of subjects. The liberal arts education you will receive at Concordia University, Nebraska, along with subject-specific methodology courses in the education department, will prepare you to be an outstanding elementary school teacher.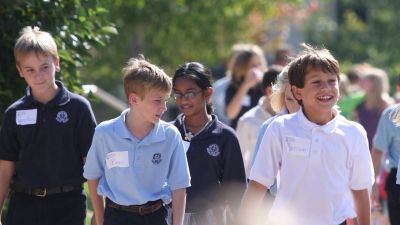 Middle Level Education
The middle level education program at Concordia Nebraska connects theory with practice to prepare graduates to teach grades 5 through 9 in both self-contained and departmentalized classrooms. As a middle level education major, you will choose from among math, science, social sciences and language arts and have the opportunity to add a second subject from those or Spanish, physical education and ELL/ESL, allowing your passion for teaching to connect with your subject-area passions, which you can share with your students.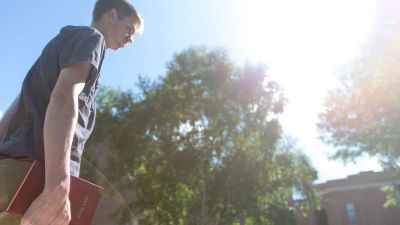 Theology
With a degree in theology from Concordia Nebraska, you will learn to think and read critically, speak clearly and persuasively, and better understand how religious convictions shape us ethically as members of the human community. Studying Christian theology helps you consider both historical and contemporary questions related to theological and religious thought to enhance your awareness of religious beliefs and practices among different cultures.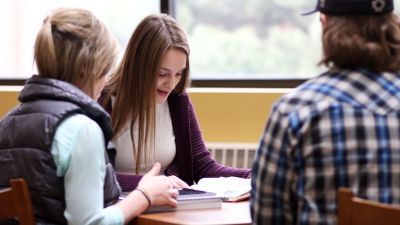 Psychology
The bachelor's degree in psychology at Concordia is ideal for students seeking a strong theoretical foundation in the field of psychology. Offering a diverse psychology curriculum, Concordia Nebraska's psychology professors use approaches that range from the scientific to philosophical and the experimental to the theoretical.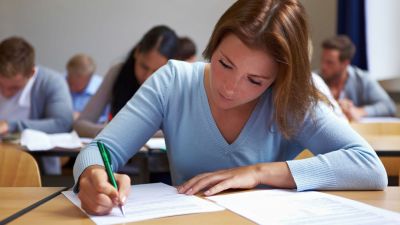 Behavioral Science
In Concordia's behavioral science program, you will study a combination of sociology, psychology and other social sciences to examine complex problems of human interaction and behavior. With this degree, you will gain skills that can be applied in many professions that require an understanding of people and their interactions from individual, group and societal levels.
1 Recent graduates attending graduate school or employed within six months of graduation.
2 Career salary and wages sourced from the U.S. Bureau of Labor Statistics.