Norwegian Students
Norwegian students interested in attending Concordia should follow the steps below for applying to the university. The cost table outlines cost information for Norwegian students.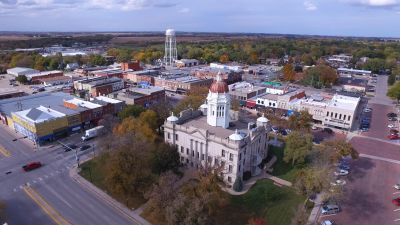 Apply to Concordia
The free, online application for admission and scholarship is the first step, and will probably take you about 20 minutes to complete. You'll need your basic information including mailing address, date of birth, citizenship, academic and personal interests. Once the application is complete, you will be considered for admission and scholarships. There are no other scholarship applications needed to apply for Concordia University, Nebraska scholarships.
Transcript of vitnemål
Contact your school office and request that a copy of the vitnemål be sent to Concordia University, Nebraska. We may require three versions. If you apply before Christmas, you will send us three vitnemåls. If you apply after Christmas, you will send us two vitnemåls.
Email or send the vitnemål to the Admission Office at:
Concordia University, Nebraska
Office of Admission
800 N. Columbia Ave.
Seward, NE 68434 USA
If you apply before Christmas, we can start the admission process with the results of your year 1 and year 2 grades.
After Christmas when the 3rd year half grades are complete, we would like to get this transcript as well. This will help us determine if you will be able to reach scores of 4 or higher in your courses.
Finally, we need a copy of your final transcript at the end of June as evidence of successful completion of high school in Norway. After an evaluation of final Vitnemal, acceptance of up to 30 hours of credit if you score 4 or higher on classes taken your final year. Those courses will transfer to Concordia and depending on how many classes transfer, you could enter Concordia with sophomore status.
Letter of recommendation
From a teacher or school counselor. This letter of recommendation can be a simple, one-page letter written by one of your teachers, coaches, counselors, or mentors, attesting to your academic and social preparedness to study at Concordia University, Nebraska. They should also include your level of English proficiency (Beginner-have a foundation of English grammar and vocabulary), (Intermediate-can speak and understand basic English tenses, vocabulary, and sentence structures) or (Advanced-have a firm grasp of more complex grammar, vocabulary, and sentence structures).
Personal essay
We want to know a little more about each student who applies to Concordia University, Nebraska. The essay will be evaluated for admission purposes, and be at least one page in length. The essay should provide some information about yourself and may include some thoughts on one of the two topics below:
Describe a significant experience, achievement, or risk you have taken and its impact on you.
Discuss an issue of personal, local, national, or global concern and its importance to you.
Once you have completed these steps, Concordia will make a decision on admission and contact you with the good news. Following admission, you'll receive additional forms to complete for required visa applications.
Affordability of Concordia University for


Norwegian Students
| Estimated Costs in USD (2022-2023) | Full Year | Half Year |
| --- | --- | --- |
| Tuition | $37,000 | $18,500 |
| Double Room On-Campus | $4,300 | $2,150 |
| Food (unlimited meals per week) | $5,800 | $2,900 |
| Technology Fee | $600 | $300 |
| Sub-Total | $47,700 | $23,850 |
| Subtract Concordia Scholarship | Full Year | Half Year |
| Lutheran Guarantee | $20,000 | $10,000 |
| Total | $27,700 | $13,850 |
Assistance from Statens Lanekasse* (Estimates)
U.S. $1 = 9 Norwegian Kroner (May 2021)
Basic Support - 60% Loan and 40% Stipend (82,688 Kr)
Full Year
Half Year
Stipend - 48,488 Kr
$5,387
$2,694
Loan - 34,200 Kr
$3,800
$1,900
Tuition Support 187,891 Kr (First 42,441 Kr Stipend, remaining amount loan)
Stipend - 42,441 Kr
$4,716
$2,358
Loan - 145,450 Kr
$16,161
$8,080
Total Laanekasse Assistance
$30,064
$15,032
Laanekassen Travel Support (18,372 Kr)
Stipend - 6,546 Kr
$727
$364
Loan - 12,158 Kr
$1,351
$675
Total Travel Support
$2,078
$1,039
| Immunizations | Estimated U.S. Costs |
| --- | --- |
| Meningitis | $200 |
| MMR 1 | $75 |
| MMR 2 | $75 |
Books estimated $600 per semester or $1,200 per year.
*Financial Assistance from Statens Laanekasse must be applied for directly to Statens Laanekasse. Amounts listed here are estimates only and subject to change. Contact Statens Laanekasse for details on applying and qualifying for financial assistance. Other costs to consider: passport, visa, SEVIS fees, Oslo/US embassy visit, vaccinations, physical exam.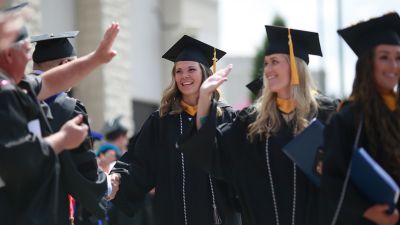 Student Success Is Our Priority
Your success at Concordia is not just defined by your GPA, but how you're equipped to make an impact in your career and throughout your life. We're committed to providing you the academic and spiritual tools you'll need to be successful in all facets of your life.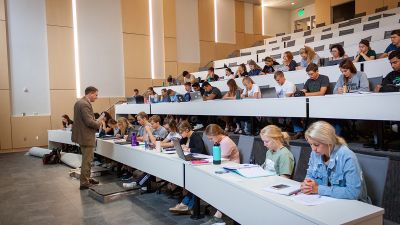 A Distinctive Lutheran Education
At Concordia, we promise to equip you with a higher education that intersects learning opportunities, individual development and faith in Christ, in order to bring depth and meaning to your college experience. Our Promises of a Lutheran Education ensure that you will graduate not only with a set of skills and a degree, but also a sense of Christian vocation and purpose for the future.