Programming Team
Concordia University, Nebraska's Programming Team is a community of students, coached by computer science faculty, with a shared passion for programming and technology. Whether you are seeking a future career in the tech industry or simply want to enhance your critical thinking, problem-solving and creativity skills, the Programming Team is a great way for you to find peers with a common interest while you serve your campus and community!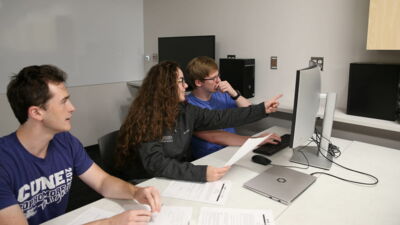 Purpose of the Programming Team
The Programming Team can help you become a better programmer, whether you're a beginner or a more experienced programmer. Through the team, you'll find:
Growth and learning in programming, collaboration and technical knowledge.
Career-preparedness through portfolio development and meeting industry experts.
Service to your campus, community, church and world.
Student-driven projects with focus on work-life balance.
Fast-paced competitions solving algorithmic problems against other universities.
Fun and community!
Earn a Scholarship
A limited number of Programming Team scholarships are available for incoming freshmen who can commit to participating in team events and maintain a 3.0 or higher GPA. In addition to scholarships, generous financial aid is provided to each incoming full-time undergraduate freshman.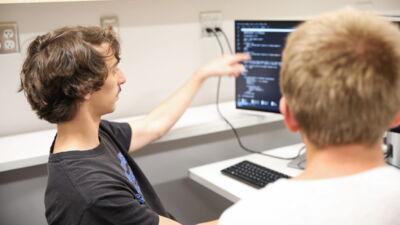 About Competitive Programming
The Programming Team competes and practices for multiple programming contests each year, competing against schools around the world including large, prestigious universities such as MIT.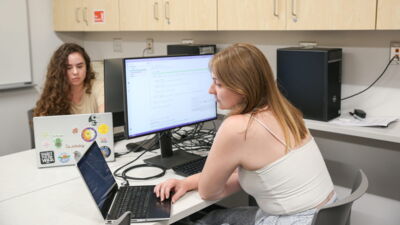 About Collaborative Software Projects
Programmers work on student-driven software projects and larger team projects, such as the team website, built and maintained by students.
Meet the Coaches
Marcus Gubanyi coaches the programming team at Concordia. Gubanyi is also a computer science faculty member, teaching courses in computer programming, software engineering and data science. He previously worked as a software engineer, building medical and government software.
Ian Kollipara is the assistant coach for the programming team. Kollipara earned degrees in computer science and elementary education from Concordia in 2023.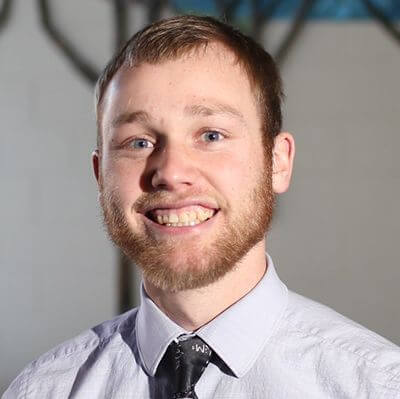 Marcus Gubanyi
Assistant Professor of Computer Science, Chair of the Mathematics & Computer Science Department
Paul H. & Mary Ann Koehler Department of Business; Department of Computer Science and Mathematics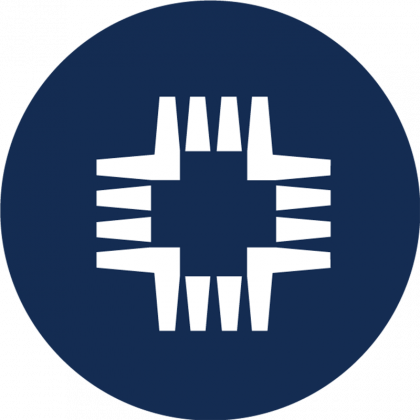 Ian Kollipara
Assistant Coach of Programming Team
Department of Computer Science and Mathematics
Programming Team News
Tell us about yourself and we'll have someone from our Programming Team reach out with more information!