Programming Team
Concordia University, Nebraska's programming team can help you improve your programming knowledge and skills. You'll join a group of students dedicated to programming and software development. Whether your goal is to pursue software development, game development or simply to expand your programming skills, Concordia's programming team can help prepare you for a successful career in the booming tech industry.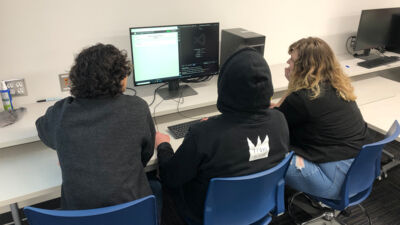 Join the Concordia Coders
The programming team at Concordia provides a friendly, supportive and Christian environment where you'll work with your teammates to become a better programmer and software developer. Our team competes in International Collegiate Programming Contests, Google Code Jam, TopCoder and other competitions, and competes against students from other universities across the Midwest region.
In addition to competitions, you'll have a unique opportunity to develop software for a purpose. The programming team works on collaborative software development projects and develops and maintains software systems for the Concordia community. Our current projects include a mobile app for Concordia clubs, a friend-finding website built just for Concordia students and more. Your contributions will impact the entire campus community.
Earn a Scholarship
Scholarships are available for incoming freshmen interested in joining the programming team. In addition to scholarships, generous financial aid is provided to each incoming full-time undergraduate freshman.
Dedicated Facilities
The Bulldog Innovation Center is home to the programming team, located in the Dunklau Center for Science, Math and Business. The Bulldog Innovation Center is equipped with high-end computers, including Dell and Apple devices. The center also includes docking stations with ultra-wide monitors for programmers to seamlessly convert their own laptops into powerful workstations.
Meet the Coach
Marcus Gubanyi coaches the programming team at Concordia. Gubanyi is also a computer science faculty member, teaching courses in computer programming, software engineering and data science. He previously worked as a software engineer, building medical and government software.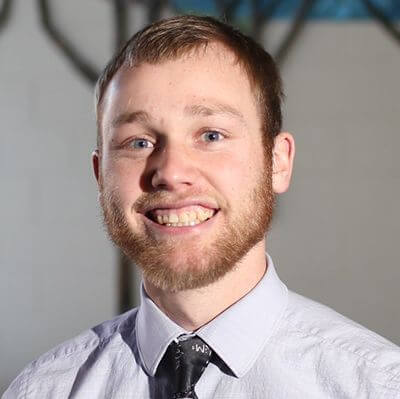 Marcus Gubanyi
Assistant Professor of Computer Science
Paul & Mary Ann Koehler Department of Business; Department of Computer Science and Mathematics
Programming Team News
Tell us about yourself and we'll have someone from our Programming Team reach out with more information!