Collegiate Leadership Competition Team
At Concordia University, Nebraska's Collegiate Leadership Competition (CLC) team provides students who are passionate about leadership with tangible, high-impact learning experiences for future leaders. Students on the CLC Team participate in national and global leadership competitions where they have moved into consistent top 5 national rankings over teams at universities with student populations 15 times the size of Concordia University, Nebraska.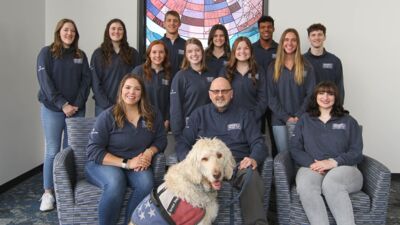 Concordia's Leadership Team
The Concordia Collegiate Leadership Competition team creates a dynamic practice field that builds a strong community where student leaders can apply what they're learning in a context that stretches them to the boundaries of their leadership knowledge, skills and abilities. Concordia's nationally-ranked Leadership team helps build skills that are critical for future corporate and organizational leaders with a foundation of ethics and a push for excellence. Many CLC team alumni have moved into leadership roles at their respective employers after graduation at a fast pace due to their unmatched skill set from their years of training on the CLC team.
Earn a Scholarship
Scholarships are available for incoming freshmen interested in joining the Collegiate Leadership Competition team. In addition to scholarships, generous financial aid is provided to each incoming full-time undergraduate freshman.  
Dedicated Facilities
The Dunklau Center for Science, Math and Business is the home of Concordia's Collegiate Leadership Competition team. A dedicated collaboration space within the building has been designated for the CLC team, equipped with state-of-the-art technology and resources.
Meet the Coach
Concordia's Collegiate Leadership Competition team is led by Dr. Curt Beck and other members of the business faculty. Dr. Beck was the pioneer in starting the CLC team in 2017 and has helped it grow into a consistent national contender. CLC team coaches use experiential curriculum to provide real-time feedback to students on the attributes of effective leaders, leader/follower styles, creative problem solving, influencing others, navigating difficult conversations, conflict resolution, ethical decision-making, stressors and effective team building.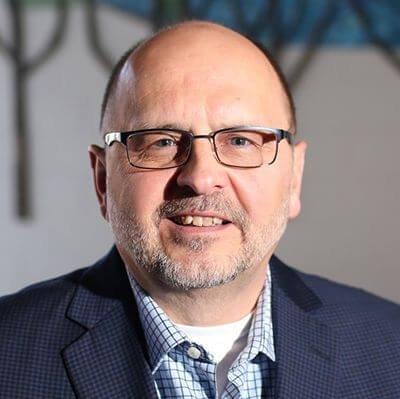 Dr. Curt Beck
Professor of Business Administration
Paul H. & Mary Ann Koehler Department of Business
Klay Uher
Leadership class of 2022
The leadership class at Concordia was by far my favorite. Throughout the course I learned how to not only be a better leader, but a follower as well. There are many pieces of knowledge I learned from that class that I use daily as a leader in my organization. I cannot thank Dr. Curt Beck enough for giving me the opportunity to be apart of the class!
Gavin Dehaai
Leadership class of 2019
This leadership class is some of the closest experiences I've had to the "real world" of work. Short deadlines, game time decisions and how to find people next to you to find the solutions. Amazing opportunity to refine your skills as a leader and understand how to put a team over yourself sometimes. Take the class, you won't regret it.
Mady Payne
Leadership class of 2022
My experience summed up in one word would be grateful. I am so grateful to have learned the leadership skills that I use in my personal and work life. And I'm extremely grateful for the amazing relationships I made through the class. It was a class worth the extra effort! Also, the competition is so exciting. That is when it all comes together and all the work you put in shows through the teamwork!
Collegiate Leadership Competition Team News