Theatre Scholarships
Each year, Concordia awards theatre scholarships to students in addition to other financial aid from Concordia. If you qualify for need-based federal, state or university grants, your award will become part of an award package given by the financial aid department. Theatre activity scholarships are renewed as long as a student is active in the program.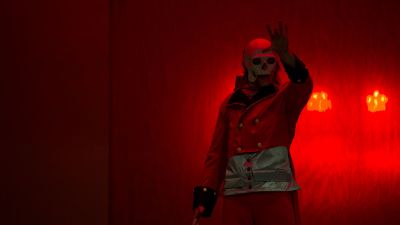 To qualify for the Preferred Performance Scholarship:
Submit your audition prior to Dec. 15 to be considered for a theatre scholarship at Concordia University.
Auditions
You can provide a live or recorded audition or supporting technical materials, by mail or email or in-person—contact info below.
For actors seeking a scholarship: You may audition in person during a campus visit, or complete a short video or CD of
a one-minute monologue or
a three- to five-minute scene with a partner.
The video will typically be shot with a camera about six feet away. It does not need to be of an actual, on-stage performance. We prefer that you not send tapes of shows since these are frequently filmed at a distance and it is difficult to see facial expressions. We want to see both facial and physical expressions, as well as vocal characterization and quality in your presentation.
For those seeking a technical theatre production scholarship: Technical theatre production applicants do not have to send an audition tape, but they should send documentation of their work in technical theatre. Send photographs of designs, costumes, properties, or information about activities in stage or house management.
Early consideration will be made for applicants who submit their form/materials prior to December 15 of their final year before entering CUNE. All scholarship applications received before February 15 of the year in which the student intends to enter CUNE will be considered based on availability.
Theatre scholarship materials should be sent to:
Prof. Bryan Moore
Concordia University
800 N. Columbia Ave.
Seward, NE 68434
OR emailed to: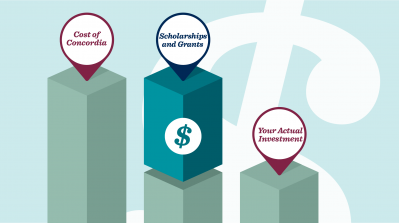 Academic and Performance Scholarships Available
There are a number of scholarships available for you at Concordia. Whether you're participating in one of our performance areas, on one of the 22 athletic teams or for your academic achievements and faith background.