Academic Catalogs
The Academic Catalogs, available for both undergraduate and graduate-seeking degree students, is the official set of rules and regulations by which degree assessment is measured. The academic course catalog provides you with the latest available information on programs, courses and requirements!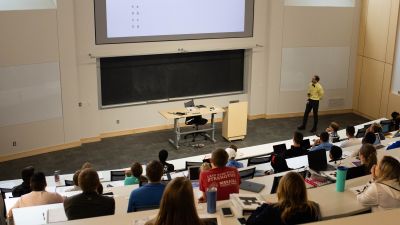 The Academic Catalog provides students with the best information available concerning the University and its programs at the time of publication. Since the University continually modifies and improves the curriculum to meet the needs of students, the catalog serves not only as a guide, but as an agreement between the student and Concordia University, Nebraska.
Undergraduate Academic Catalogs
Not all courses will be offered in any given term, semester, or year. Please refer to the list of five-year plan for undergraduate course offerings.
It may also be helpful to search the course schedule within Banner.
Graduate Academic Catalog
The graduate academic catalog is continuously updated and represents the most current agreement between a current student enrolled in a graduate cohort, program or class at Concordia University, Nebraska.