B.S.Ed.

Secondary Education

Major

Teaching Endorsement
With a degree in secondary education from Concordia University, Nebraska, you will be equipped to teach grades 7-12, encouraging intellectual and emotional growth at a critical time in the lives of your students.
Here, you'll
engage in rich coursework,
collaborate with faculty,
gain invaluable experience shadowing a professional teacher,
teach in your own high school classroom.
The secondary education program at Concordia Nebraska provides you with the theoretical knowledge and practical application you need to be a successful high school teacher.
100%
career outcome rate1
12:1
Student-to-faculty ratio
90%
Faculty with terminal degree
Be an advocate for student excellence and teach the next generation of servant leaders for the church and world!
Program Highlights
WHY STUDY ELEMENTARY EDUCATION AT CONCORDIA?
The secondary education program at Concordia University, Nebraska prepares competent, caring, reflective teachers who will advocate for their students, design innovative and effective lessons and serve as leaders in their future public, private and Christian schools.
Certification
The undergraduate education programs at Concordia are approved by the Nebraska Department of Education and lead to a teaching certificate from the State of Nebraska.
Field Experience
To complete your required 100 hours of field experience, you will be intentionally placed in a variety of classrooms and schools throughout your four years here. That way, you get first-hand experience that aligns with what you are learning in your college classroom.
Student Teaching
Concordia is one of only a handful of universities that provides education majors with two unique student teaching experiences:
8 weeks Student teaching in a local school
8 weeks Student teaching in a different town, state or country
This approach provides education majors with diverse experience in a school setting with new students and teachers, often in a location they have never been to.
Elementary Education Program Director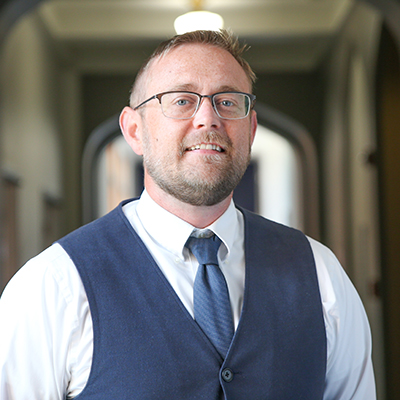 Dr. David Rindt
Assistant Professor of Education, Director of Secondary Education
Department of Education
Meet Our students
Alicia Royuk
Seward, Nebraska
Many of my own teachers graduated from Concordia, and they stood out as people who were particularly passionate about teaching and cared about their students.
Accreditation
Concordia University, Nebraska is accredited by the Higher Learning Commission, a regional accreditation agency recognized by the U.S. Department of Education.
All education programs leading to teacher certification or endorsement are approved by the Nebraska Department of Education and the Council for Accreditation of Educator Preparation.
Degree Goals
An secondary education graduate from Concordia University, Nebraska will be able to:
Demonstrate pedagogical and professional knowledge in order to create, manage and assess diverse environments conducive to learning.
Plan appropriate instruction and assessment based on effective educational theories, subject matter expertise, student development, instructional strategies and curriculum.
Develop skills that promote opportunities to optimize student achievement, integrate Christian faith principals and promote positive classroom cultures.
View teaching as a unique vocation with special responsibilities, honoring those responsibilities with integrity and professionalism.
Optional Teaching Diplomas
Lutheran Teacher Diploma (LTD): For students who wish to be commissioned ministers who teach in schools of The Lutheran Church—Missouri Synod
Christian Teacher Diploma (CTD): For students who wish to teach in Christian parochial schools
International Teaching Diploma (ITD): For students who wish to teach in international schools
Field Endorsements
Agricultural Education
Art (K-12 Certification)
Business, Marketing and Information Technology
English Language Arts
Mathematics
Music Education (PK-12 Certification)
Science
Social Science
Subject Endorsements
Biology
Chemistry
Geography
History
Mandarin/Chinese
Middle Level
Vocal Music (PK-12 Certification)
Physical Education (PK-12 Certification)
English
Physical Education
Physics
Psychology
Spanish
Special Education
Theology: Religious Education
Supplemental Endorsements
American Sign Language
Coaching
English as a Second Language
Information Technology
Journalism and Media Education
Speech
Theatre
Career Outcomes
High School Teacher
Plan lessons, teach and engage high schoolers
Assess students through multiple and varied means of classroom assessment
Focus on one or two subject areas
Guidance Counselor
FAQs
What are the certification requirements to teach secondary education?

All students completing the secondary education program at Concordia University will apply for a Nebraska State Teaching License to begin their career in secondary education.

Although each state has different requirements for becoming a licensed teacher, secondary education teachers must pass a state certification exam after completing their bachelor's degree in secondary education. Most certifications require a certain number of hours spent student teaching in classrooms, which you will be prepared with in your coursework at Concordia Nebraska.

If you are a confirmed member of the Lutheran Church-Missouri Synod and wish to use your secondary education degree as a rostered member of the teaching ministry, Concordia Nebraska can help you obtain a Lutheran Teacher Diploma, which will make you eligible for a call to a Lutheran school.

If you would like to be able to teach secondary education in a Christian school that is not associated with the Lutheran Church-Missouri Synod, you may choose to receive a Christian Teacher Diploma, which will prepare you for your teaching ministry.

If you are interested in teaching in an International school, you also have the opportunity to earn an International Teaching Diploma to prepare you for teaching in an English-speaking school overseas.

​​​
What can I do with a secondary education degree?

Most people who earn a secondary education degree choose to become high school teachers in public or private schools. Secondary education degrees also create opportunities to teach 7th and 8th grades at the middle school level.

In some school districts, you might have the opportunity to work as an instructional coach, technology coach or behavior interventionist with a degree in secondary education plus years of experience as a high school teacher.

Secondary education majors may choose to continue their studies and obtain a master's degree, which can open up doors to administration and counseling at the middle or high school level.
Related Programs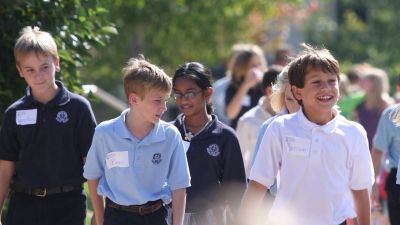 Middle Level Education
The middle level education program at Concordia Nebraska connects theory with practice to prepare graduates to teach grades 5 through 9 in both self-contained and departmentalized classrooms. As a middle level education major, you will choose from among math, science, social sciences and language arts and have the opportunity to add a second subject from those or Spanish, physical education and ELL/ESL, allowing your passion for teaching to connect with your subject-area passions, which you can share with your students.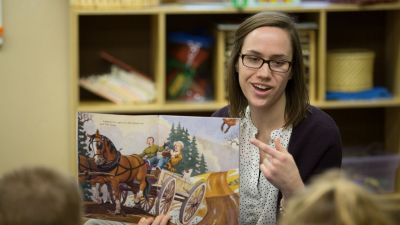 Special Education
People who feel a calling toward working in special education will find a career that is emotionally fulfilling and personally meaningful. In addition, there is a shortage of qualified special education professionals in the United States, which means that if you decide to major in special education, you will find a wide array of career options to choose from. Most of Concordia Nebraska's special education graduates go on to work as special education teachers. However, you can also build an exciting and meaningful career outside a typical school setting, if you would rather go that route.
1 Recent graduates attending graduate school or employed within six months of graduation.