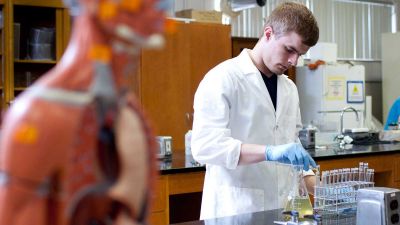 Pre-Clinical Perfusion Science
15:1
Student-to-faculty ratio
100%
Faculty with terminal degree
A clinical perfusionist is a skilled health professional trained and educated specifically as a member of an open-heart surgical team. As a clinical perfusion scientist, you will assist a cardiac surgeon to select, setup and operate the heart-lung machine. You will be at the forefront of research and innovation, operating a number of highly technical mechanical and electronic devices to ensure oxygen continues to reach the patient's body through the blood while their lungs and heart are temporarily nonfunctioning.
Advances in cardiovascular medicine, such as the use of ventricular assist devices, the total artificial heart and coronary angiography and angioplasty have increased the demand for clinical perfusionists. Many perfusion scientists work in hospital settings and are employed either by hospitals, individual surgeons, surgical groups or private health care corporations. Some experienced perfusionists may find career opportunities working for companies that manufacture perfusion supplies and equipment. If you choose that route, you might work in research and development, marketing or sales, rather than as a perfusionist in the field.
Concordia University, Nebraska's pre-clinical perfusion science program partners with many local hospitals, clinics and organizations that offer hands-on internships and volunteer experiences, so you can observe professional perfusionists. Concordia's on-campus state-of-the-art science facilities will allow you the workspace you need to become proficient in laboratory procedures and scientific principles.
Clinical perfusion scientists are in high demand, as the field is small but critical. At Concordia Nebraska, you will be prepared with the basic scientific and medical knowledge you will need to continue your education and save lives as a clinical perfusionist.
Concordia Nebraska

Pre-Clinical Perfusion Science: Learning Objectives

Students in the pre-clinical perfusion science program at Concordia University, Nebraska will demonstrate knowledge and skill in basic scientific concepts.

Students will be able to identify and apply principles of laboratory analysis and procedures.

Students will learn to communicate professionally, both orally and in writing.

Students will be prepared for advanced study in the field of clinical perfusion science.
Concordia Nebraska

Pre-Clinical Perfusion Science: Career Outcomes
Clinical Perfusionist
Clinical perfusionists, also known as perfusion scientists operate the heart-lung machine during cardiac and other surgeries that require cardiopulmonary bypass to manage patients' blood flow and oxygen levels. As a clinical perfusionist, you would be part of a cardiovascular surgical team. You might also be in charge of administering drugs, monitoring circulation, purchasing equipment or researching new, better perfusion techniques.
$29,340
Entry-Level Salary2
$56,580
Mid-Level Salary2
$93,100
Late-Level Salary2
Concordia Nebraska

Pre-Clinical Perfusion Science: Related Programs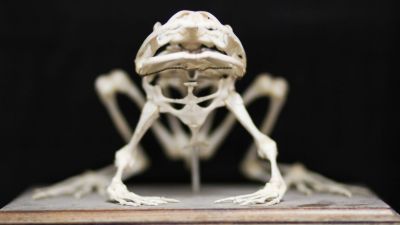 Biology
With a degree in biology from Concordia Nebraska, you will be prepared to begin a career in the biological sciences right away, or to continue your education in graduate, medical, dental or veterinary school. As a biology major at Concordia, you learn essential skills such as time management and mastering complex material, as well as studying more in-depth topics such as microbiology, human anatomy and immunology to give you the knowledge you need to be successful in the field of biology.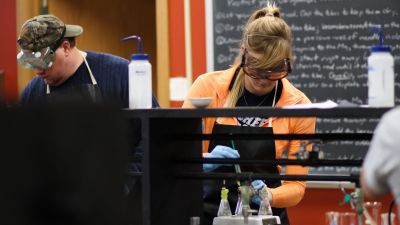 Chemistry
A degree in chemistry from Concordia University, Nebraska expands your understanding of general chemistry and gives you the practical, hands-on experience you need to continue a career in chemistry after graduation. Your classroom and chemistry lab experience will help you on your journey to use your passion for chemistry to serve in healthcare, industry, research and more.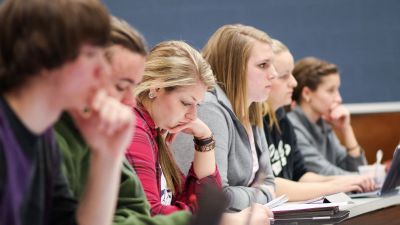 Physics
Whether you want to explore the mysteries of antimatter, aid in the development of laser technologies or discover new energy sources, Concordia University, Nebraska's physics program prepares you to pursue careers and graduate degrees in a variety of disciplines, from astronomy to engineering to computer science. You will gain a scientific foundation through a variety of interactive labs, lectures and classwork to make you a professional in the field of physics.
1 Recent graduates attending graduate school or employed within six months of graduation.
2 Career salary and wages sourced from the U.S. Bureau of Labor Statistics.