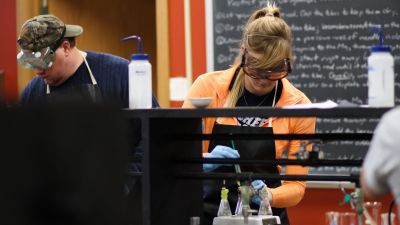 B.A. B.S.

Chemistry

Major

Minor

Teaching Endorsement
15:1
Student-to-faculty ratio
Chemistry is the examination of matter: what makes up the parts of the world and how those substances interact, combine and change to form new substances. The chemistry major connects the physical, life and applied sciences, which means it is a flexible degree that can prepare you for multiple career paths, whether you decide to continue on in a chemical science field or branch out into another area of study, such as agriculture, education or criminal justice.
A degree in chemistry from Concordia University, Nebraska expands your understanding of general chemistry and gives you the practical, hands-on experience you need to continue a career in chemistry after graduation. Your classroom and chemistry lab experience will help you on your journey to use your passion for chemistry to serve in healthcare, industry, research and more.
Chemistry majors at Concordia Nebraska begin with a base of general chemistry courses such as organic and inorganic chemistry, calculus and physics, before continuing on to more advanced topics like physical chemistry, quantitative analytical chemistry and biochemistry. These courses will prepare you to enter graduate schools in pharmacy, biomedical science, medicine or professional chemistry, should you choose to continue your education. As a Concordia Nebraska chemistry major, you would participate in on-campus research and laboratory work. Concordia has a chemistry instrumentation suite that includes a Flame AA, FT-IR, benchtop FT-NMR, bomb calorimeter and spectrophotometer – some of the instrumentation available for you to do your research. You would also have access to the chemistry research lab and specialized molecular modeling software. There are also off-campus research and internship opportunities that will help you use your knowledge in professional applications as you pursue a career in the chemistry field.
Program Differentiators
Core Concepts
The chemistry program at Concordia University, Nebraska integrates science and faith together, rather than seeing them as opposing ideas. Chemistry courses and labs are taught by faculty with the highest degree available in the field of chemistry who are committed to the academic, personal and spiritual well-being of Concordia's students.
Dr. John Jurchen - Chemistry
Dr. John Jurchen, chemistry professor, is on a mission to help students match their unique gifts to a fulfilling vocation. Learn more about Dr. Jurchen in this Faculty 5 video.
Dr. Kristy Jurchen - Chemistry
Dr. Kristy Jurchen, chemistry professor, gets excited about demonstrations in the classroom, from pops and fizzes to big pillars of flame. Learn more about Dr. Jurchen in this Faculty 5 video.
Testimonials
I think someone should choose Concordia because they will receive a quality education in a Christ-centered atmosphere while being supported by a community of friends and professors who care about them.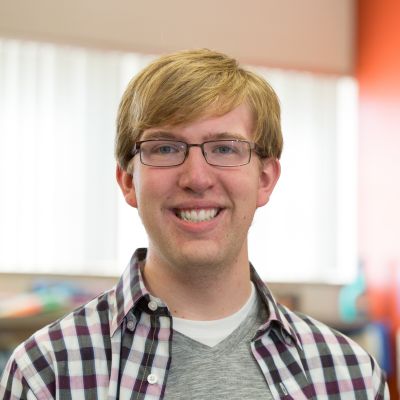 Mason Koeritz
Northrop, Minnesota
Read Mason's story
Concordia Nebraska

Chemistry: Learning Objectives

Students studying chemistry at Concordia University, Nebraska will learn basic concepts of inorganic chemistry, common elements and their compounds, as well as phases of matter, chemical reactions, molecular structure and fundamental qualitative analysis.

In advanced chemistry courses, students will master organic and inorganic chemistry principals, biochemistry, physical chemistry and quantum mechanics.

Students will also have the opportunity to gain real-world experience in a chemistry- or biochemistry-related field by working in an internship position under supervision of a chemist or biochemist.
Concordia Nebraska

Chemistry: Program Goals
Students in the chemistry program at Concordia University, Nebraska will receive a broad foundation in chemistry that emphasizes scientific reasoning and analytical problem solving.
Students will be able to understand and critically interpret chemistry literature and effectively communicate scientific information and research results.
Students will be exposed to a variety of experimental techniques in a lab environment, including utilizing modern chemistry instruments, lab notebooks and safety procedures.
Students will be prepared to succeed in advanced chemistry degree programs, for careers in the chemistry industry or to teach in secondary and post-secondary schools.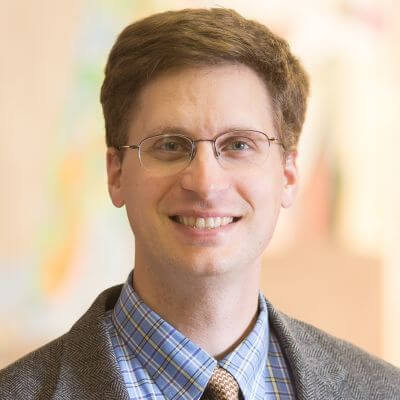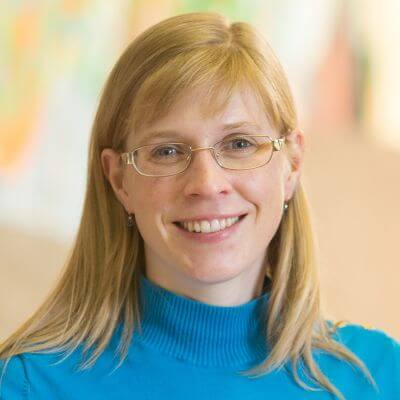 Chemistry Faculty
As experts in chemistry, our faculty and instructors bring years of experience to the classroom.
Meet the faculty
Concordia Nebraska

Chemistry: FAQs

What's the difference between the Bachelor of Arts in Chemistry and Bachelor of Science in Chemistry degrees?

The Bachelor of Arts degree in Chemistry at Concordia University, Nebraska is designed to be a flexible path for those who want more options after graduation, including teaching or attending a professional school, such as medical school, law school or pharmacy school. It is less chemistry-focused than the Bachelor of Science degree, and is particularly suited for individuals who wish to have a second major, such as biology.

For those who which to pursue graduate work or a career in the chemical, physical or biochemical sciences, the Bachelor of Science degree in Chemistry might be the right choice. It is a more rigorous and in-depth chemistry program and offers a more specialized education in the chemistry major, with less classes outside the sciences.

What can you do with a chemistry degree?

Because the study of chemistry is the study of how materials are structured, how they change and react and how they can be manipulated at a molecular level, with a chemistry degree you can go on to work in a wide range of industries.

Graduates with a degree in chemistry often choose to use their knowledge for research, developing new medicines and vaccines, forensic analysis for criminal cases or creating new products like food, cosmetics or plastics.

Many chemists choose careers in healthcare, either conducting research such as blood analysis, investigation of diseases or helping doctors interpret patients' results, or as medical doctors or nurses.

There are also many chemistry careers available in government or public sector jobs. If you choose to use your chemistry degree to work for the government, you may work as a forensic expert to discuss findings in court, conduct research to examine public scientific policy or consult about environmental issues, agricultural data or chemical diagnostics.​​

Do I need a graduate degree to find a career in chemistry?

The chemistry degree you will need to continue your career depends on the area of chemistry you want to focus on. Many chemistry occupations require only a bachelor's degree. Your four-year college degree can be used to help you find a job as an entry-level chemist, consultant or K-12 science teacher.

Many careers in chemistry either require or offer more opportunities if you have an advanced degree. If you choose to seek out study in other chemistry-related fields, such as medicine, veterinary science or law, you'll likely need an additional degree in that field.​​​​​

Is chemistry a good major to choose if I want to go to medical school?

It's no surprise that many people who apply to medical school choose to major in biology, which is the basis for physiology and other medical principles. However, that doesn't mean that if you're interested in studying medicine, you should only choose biology as a major. Many people who enter medical school major in engineering, physics, chemistry or other disciplines.

To be successful in medical school, you'll need a solid foundation in biology, but you'll also need to know principles of organic chemistry, biochemistry, physics, psychology and basic analysis and reasoning skills, all of which you will receive with a degree in chemistry from Concordia University, Nebraska.​​​

What types of classes do chemistry majors take?

As a chemistry major at Concordia Nebraska, you'll take general chemistry, physics and calculus classes to help you get the knowledge base and skill set you need to help you excel in advanced level classes such as organic and inorganic chemistry, biochemistry and quantitative analytical chemistry.
Concordia Nebraska

Chemistry: Career Outcomes
Nanotechnologist
Nanotechnologists use chemistry to design and conduct experiments by manipulating nanoscale matter. The information gathered is used to develop practical applications, such as tests for pollutants in the air or water, new ways of storing DNA or biological fragments for testing and manipulation or packaging to help keep food fresh and disease-free for longer periods of time.
$50,750
Entry-Level Salary2
$96,980
Mid-Level Salary2
$155,650
Late-Level Salary2
Pharmacologist
Pharmacologists use chemistry to develop drugs and research their effectiveness and safety, including how pharmaceuticals interact with biological systems, using cells or animal tissue to predict what effect the drug might have on humans. Typically, pharmacologists work with other scientists and medical personnel as part of a scientific research team.
$87,790
Entry-Level Salary2
$126,120
Mid-Level Salary2
$161,250
Late-Level Salary2
Toxicologist
As a toxicologist, you would use your chemistry background to examine the impact of toxic materials on the environment and on human and animal health. Through laboratory and field studies, you would identify, monitor and evaluate the impact of toxic substances or radiation, and advise on the safe handling of harmful chemicals, biological agents or drugs.
$51,000
Entry-Level Salary2
$74,509
Mid-Level Salary2
$111,000
Late-Level Salary2
Analytical Chemist
Analytical chemists investigate the chemical nature of substances to identify and understand how the substance behaves in different conditions. Depending on your area of expertise and place of employment, as an analytical chemist, you may be involved in product development, quality control or analysis of chemicals, in fields such as cosmetics, agriculture or public health.
$42,960
Entry-Level Salary2
$74,740
Mid-Level Salary2
$130,560
Late-Level Salary2
Healthcare Scientist
As a healthcare scientist working in a clinical laboratory, usually in a hospital setting, you would use your chemistry degree to analyze samples of patients' blood, urine or other bodily fluids to assist medical doctors with diagnosis, management and treatment of diseases, as well as advise clinical staff on necessary tests or follow-up lab research.
$42,990
Entry-Level Salary2
$76,690
Mid-Level Salary2
$121,360
Late-Level Salary2
Concordia Nebraska

Chemistry: Related Programs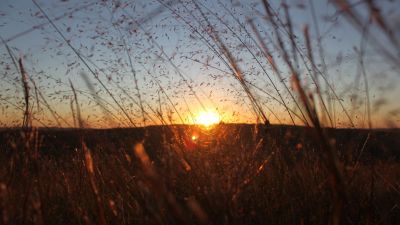 Environmental Science
The environmental science program at Concordia University, Nebraska will prepare you for a variety of environmental careers by providing a core of required courses in different disciplines. You can then choose your area of emphasis: natural resources, geography, chemistry or business.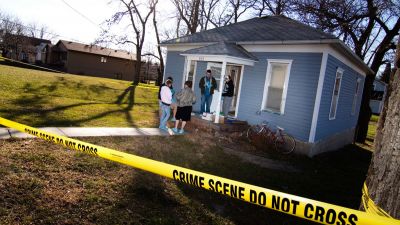 Criminal Justice
A bachelor's degree in criminal justice will allow you to study and become an expert in the criminal justice system, including law enforcement, courts and corrections. Through the criminal justice program at Concordia Nebraska, you'll learn to use scientific perspectives and methodologies to examine society's response to crime in local communities and around the world.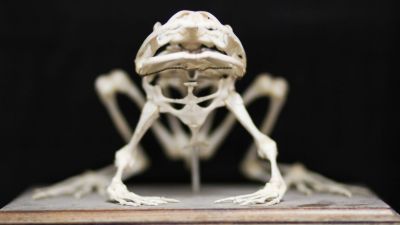 Biology
With a degree in biology from Concordia Nebraska, you will be prepared to begin a career in the biological sciences right away, or to continue your education in graduate, medical, dental or veterinary school. As a biology major at Concordia, you learn essential skills such as time management and mastering complex material, as well as studying more in-depth topics such as microbiology, human anatomy and immunology to give you the knowledge you need to be successful in the field of biology.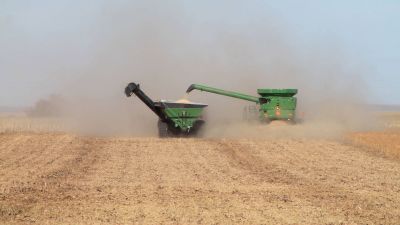 Agricultural Science
Through Concordia's ag degree, you will study a broad selection of agriculture courses that look at food production from start to finish so you are ready for a career in agriculture or natural resource-related sales, ag finance, or work in an extension office, government agency, land use organization or in production agriculture as a farmer or rancher.
1 Recent graduates attending graduate school or employed within six months of graduation.
2 Career salary and wages sourced from the U.S. Bureau of Labor Statistics.