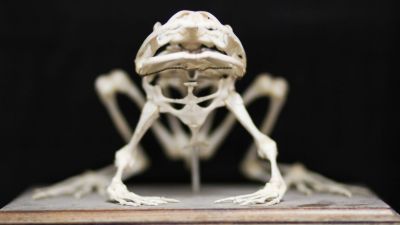 B.A. B.S.

Biology

Major

Minor

Teaching Endorsement
15:1
Student-to-faculty ratio
100%
Faculty with terminal degree
Biology is the study of life in all its unique forms, from microorganisms to macroorganisms and the environments that they inhabit. Biology majors at Concordia University, Nebraska learn many valuable skills that directly translate to the working world, such as running experiments, analyzing results and formulating hypotheses. With a major in biology, you have multiple career opportunities: from careers in biology (such as working in biology labs) and careers where biology is a crucial foundation (such as working in health industries).
With a degree in biology from Concordia Nebraska, you will be prepared to begin a career in the biological sciences right away, or to continue your education in graduate, medical, dental or veterinary school. As a biology major at Concordia, you learn essential skills such as time management and mastering complex material, as well as studying more in-depth topics such as microbiology, human anatomy and immunology to give you the knowledge you need to be successful in the field of biology.
The biology program at Concordia is a home for students who want to pursue their chosen vocation not for the sake of wealth, but for the sake of the Kingdom of God and the people He has placed here for us to serve. Classes and labs are taught by faculty with the highest degrees in the biological sciences who are committed to education and their students. Earn your bachelor's degree in biology from Nebraska's only nationally recognized Christian College of Distinction and find out how your faith can support and encourage your love of biology.
Program Differentiators
Core Concepts
Concordia University, Nebraska is a home for students who want to pursue biology vocations in health, education, research or industry not for the sake of wealth, but for the sake of the Kingdom of God and the people he has placed here for us to serve. Biology classes and labs at Concordia are taught and supervised by faculty with doctorates in the field of biological science who are fully committed to education and their students.
Dr. Connie Callahan - Biology
Biology professor Dr. Connie Callahan wants her students to leave the classroom with a greater appreciation for the bodies they live in and the world God has created. Learn more about what gets Dr. Callahan jazzed in this Faculty 5 video.
Dr. Kyle Johnson - Biology
Biology professor Dr. Kyle Johnson encourages you to use the scientific method to learn more about God's world. Discover more about Dr. Johnson (and his bow ties) in this Faculty 5 video.
Testimonials
In Concordia's biology department, there are so many professors who view the world as something that we are stewards of and caretakers of, and it's our duty to make this planet the best place that it can be.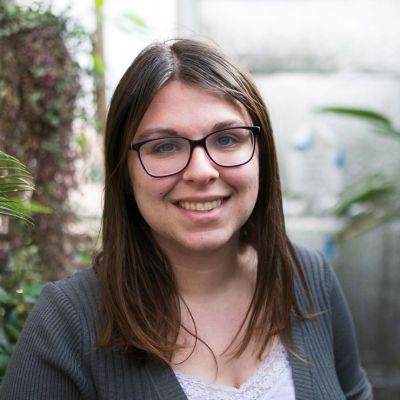 Erin Rowland
St. Louis, Missouri
Read Erin's story
Concordia Nebraska

Biology: Learning Objectives

Students studying biology at Concordia University, Nebraska learn the principles of general biology, including scientific methodology and practice, literacy in biological literature and research and the study of cells, molecular and organismic biology and genetics.

In more advanced biology courses, students will become skilled in biological concepts as they pertain to animals, plants, humans and other life forms, including genetic analysis, cell and molecular biology, and conservation biology.

Special courses have also been developed to help give students the opportunity to explore biology-related interdisciplinary and advanced programs under the close supervision of faculty members in those special biological science topic areas, such as immunology, ecology, forensic science and pharmacology.
Concordia Nebraska

Biology: Program Goals
Students will exhibit basic mastery of the principles of biology.
Students will be able to reason analytically and apply that analysis to biology concepts.
Students will demonstrate basic scientific skills, including using various scientific instruments to make measurements in the lab and field.
Students will employ appropriate experimental design and methodology, effectively communicating underlying principles of biology.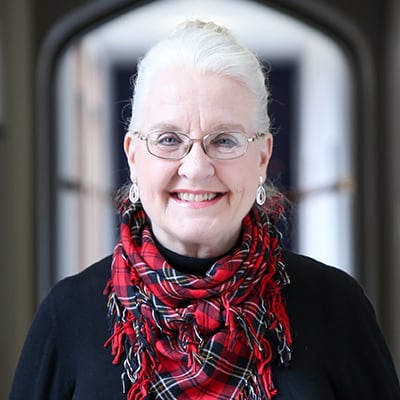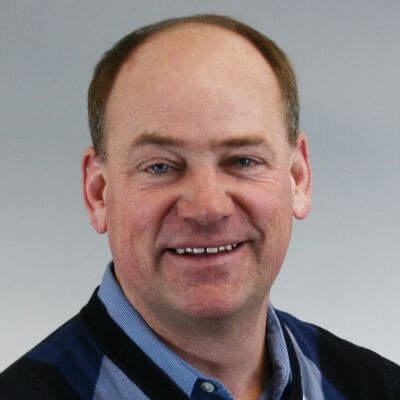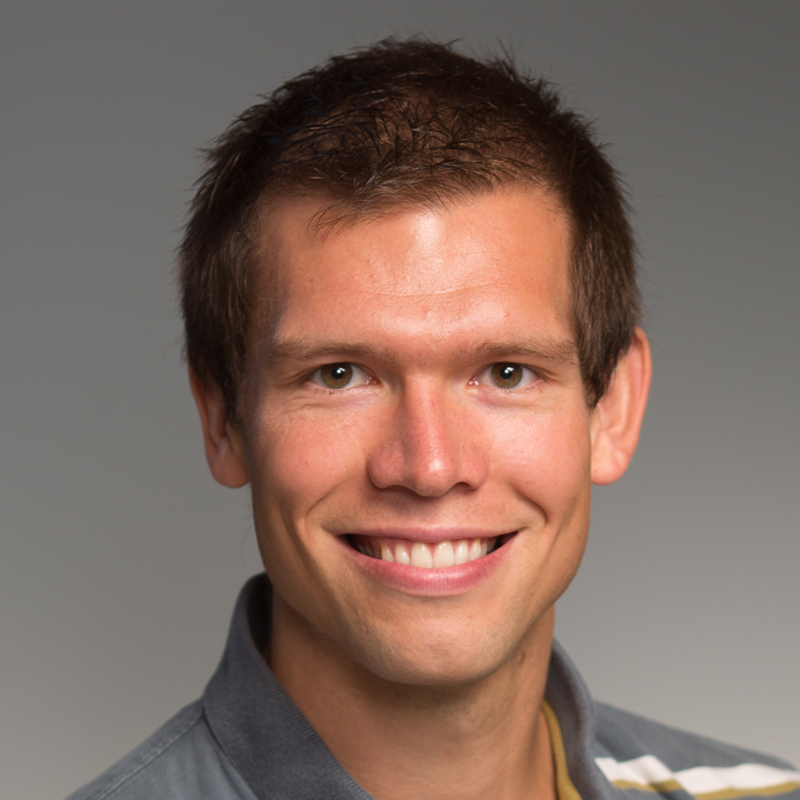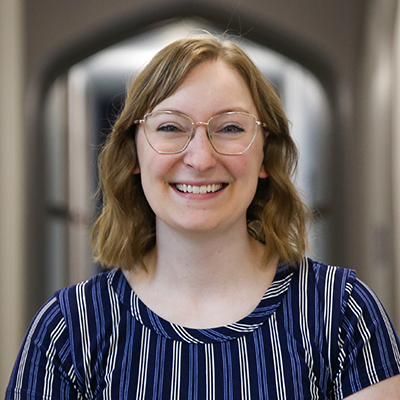 Biology Faculty
As experts in biology, our faculty and instructors bring years of experience to the classroom.
Concordia Nebraska

Biology: FAQs

What do biologists do?

Biologists are scientists who study living organisms and how those organisms respond to their environment. Biologists might study the human body to better determine how it works and help advance the medical field, or they might use their biology degree as a zoologist, managing animals in captivity or in the wild. Or, a person with a degree in biology might work in agriculture as a botanist or ecologist, developing new strains of food that are less susceptible to pests and disease.

There are many different types of biologists, and therefore, many different types of working environments in which biologists may find themselves. Most biologists are employed by a university, independent laboratory or the government. Depending on the type of biology a scientist focuses on, they may spend most of their time in a laboratory or in the field, collecting data, performing research and drawing conclusions.

Why is the study of biology important?

Biology is important to our everyday routines. The study of biology is the cornerstone of modern healthcare, from immunology, which studies the human immune system, to pathology and virology, which diagnose diseases, to pharmacology, the creation of pharmaceutical drugs.

Biological science is also instrumental in understanding our environment, helping us make the most of our planet's natural resources and minimizing our impact. Everything from conservationism to food science to the study of fossil fuels and renewable resources depends on the research of biologists.

Biology is the study of God's creation—all life and living organisms and how they interact with each other and their environment. Biology helps feed us, keeps us healthy and teaches us about the world around us.​​​​​

What's the difference between a Bachelor of Arts degree in biology and a Bachelor of Science degree in biology?

The Bachelor of Arts (B.A.) in biology degree from Concordia University, Nebraska includes coursework in liberal arts, such as the humanities, social sciences and foreign languages. You will earn a solid base in general biology and the basic principles of physical sciences with the flexibility to branch out into different areas of interest. Generally, students who earn their bachelor of arts degree in biology are those who are seeking to become teachers or find careers in health care administration.

The Bachelor of Science (B.S.) degree in biology is the degree recommended for students who are looking for a career in biological or biomedical sciences, in research, laboratory work or medical fields. The bachelor of science in biology program emphasizes biology and other physical science courses, as well as mathematics and physics classes.

What types of classes does a biology major take?

Beyond the basic introductory biology, physics, chemistry and mathematics classes, at Concordia University, Nebraska, you will have the opportunity to study a variety of different types of biological sciences, to give you the broad skill set you need to be successful in any biology career. Biology courses for both the bachelor of arts and bachelor of science degrees in biology may include anatomy, molecular biology, zoology and ecology classes, as well as forensic science, immunology and microbiology. You may also choose to take electives in the biology field that most interests you, from criminology to human diseases to exercise science to environmental biology.

Do I need a graduate degree to find a career in biology?

Further education isn't necessary for many biology careers, so the level of education you need will depend on what you want to do with your degree in biology.

If you plan on using your biology degree as a biologist for scientific research in a laboratory or field setting, for instance, you may not need a graduate degree, though a master's or doctorate degree can help you earn a higher salary and progress more quickly in your chosen biological science field. If you're more interested in using your biology degree in a career as a doctor, dentist or similar profession within in the medical field, you will most likely need to continue your education in medical school. And if you want to do research and teach biology at a university level, you will likely need a higher degree than your bachelor's degree in biology.​​
Concordia Nebraska

Biology: Career Outcomes
Medical Doctor
Medical doctors are physicians who work in hospitals, clinics, medical centers or private practice, treating people for illnesses and injuries. They prescribe medications and diagnose ailments. A degree in biologyis often a good starting point for doctors, because it teaches the basic biology, anatomy, chemistry and physics that someone applying to medical school will need to know.
$168,103
Entry-Level Salary2
$280,599
Mid-Level Salary2
$405,852
Late-Level Salary2
Biochemist
Biochemists use their biology degrees to understand how drugs, hormones and foods can impact living organisms. Generally, biochemists work in labs, collecting data and conducting research. They use electron microscopes and computer modeling software to view the three-dimensional structures of molecules. Biochemists may be involved in such research as studying genetic mutations in biological tissue that lead to cancer or other human and animal diseases, developing new drugs and medications or creating genetically engineered crops that are more resistant to drought or disease.
$42,990
Entry-Level Salary2
$76,690
Mid-Level Salary2
$121,360
Late-Level Salary2
Environmental Biologist
Environmental biologists study specific regional environments, including organisms and wildlife that inhabit those areas. They may also assess the impact of human activity on that region. Generally, environmental biologists begin their research in the field, collecting data on plant and animal disease, developing wildlife management strategies and implementing plans for environmental conservation.
11.1%
Annual Growth Rate2
$28,230
Entry-Level Salary2
$45,490
Mid-Level Salary2
$77,960
Late-Level Salary2
Microbiolgist
Microbiologists study organisms that are too small to see without a microscope, such as bacteria, viruses, fungi and certain parasites. They collect data and perform research to understand how those organisms live, grow and interact with their environments. The goal of basic microbiology is to increase scientific knowledge. Since many scientific research projects involve different disciplines, microbiologists may work with technicians or scientists in other fields, for instance, researching new pharmaceuticals, treating and curing diseases or developing more efficient biofuels.
$42,590
Entry-Level Salary2
$74,540
Mid-Level Salary2
$137,440
Late-Level Salary2
Concordia Nebraska

Biology: Related Programs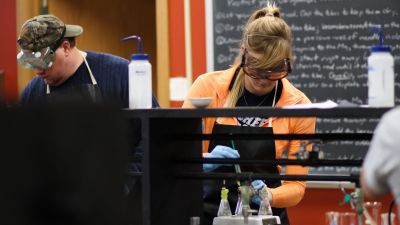 Chemistry
A degree in chemistry from Concordia University, Nebraska expands your understanding of general chemistry and gives you the practical, hands-on experience you need to continue a career in chemistry after graduation. Your classroom and chemistry lab experience will help you on your journey to use your passion for chemistry to serve in healthcare, industry, research and more.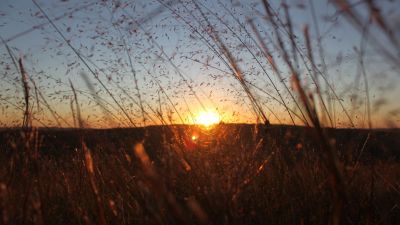 Environmental Science
The environmental science program at Concordia University, Nebraska will prepare you for a variety of environmental careers by providing a core of required courses in different disciplines. You can then choose your area of emphasis: natural resources, geography, chemistry or business.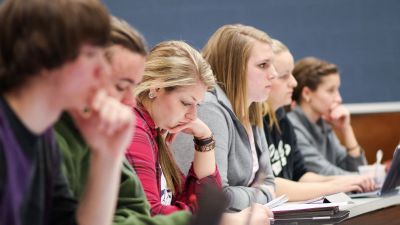 Physics
Whether you want to explore the mysteries of antimatter, aid in the development of laser technologies or discover new energy sources, Concordia University, Nebraska's physics program prepares you to pursue careers and graduate degrees in a variety of disciplines, from astronomy to engineering to computer science. You will gain a scientific foundation through a variety of interactive labs, lectures and classwork to make you a professional in the field of physics.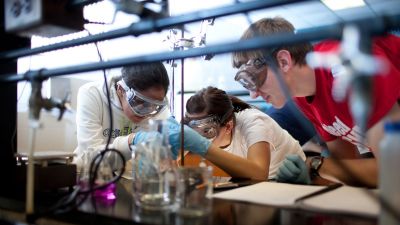 Pre-Medical
At Concordia University, Nebraska, you will receive a liberal arts background in chemistry, biology and the physical sciences that you'll need in order to succeed in medical school. As a pre-med student at Concordia, you'll get hands-on lab experiences, cadaver dissection and mentoring from expert science faculty. You'll also have the opportunity to intern and job-shadow with local physicians.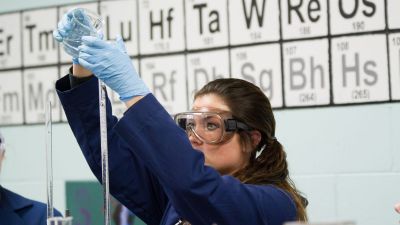 Pre-Clinical Laboratory Science
Concordia University, Nebraska's pre-clinical laboratory science program partners with many local hospitals, clinics and organizations that offer hands-on internships and volunteer experiences, so you can observe professional medical laboratory scientists as they process specimens, workflow, phlebotomy and other laboratory procedures. Concordia's on-campus state-of-the-art science facilities will allow you the workspace you need to become proficient in laboratory procedures.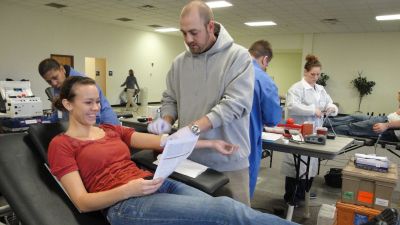 Pre-Nursing
Concordia University, Nebraska's pre-nursing program will prepare you to excel in nursing through a mastery of natural and behavioral science skills, critical writing and analytical reasoning, and opportunities to grow through service, health care internships and research. You will gain foundational knowledge in the sciences, such as chemistry and biology, as well as the psychology and sociology courses you will need to continue your education in nursing.
1 Recent graduates attending graduate school or employed within six months of graduation.
2 Career salary and wages sourced from the U.S. Bureau of Labor Statistics.