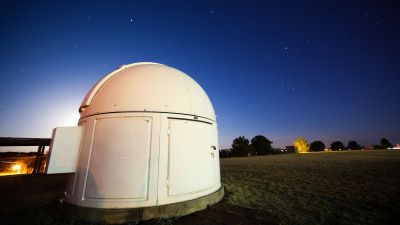 B.A. B.S.

Physical Science
15:1
Student-to-faculty ratio
100%
Faculty with terminal degree
Physical science is the study of the inorganic natural world. It covers the study of matter and its composition and motion through space and time, celestial objects such as stars, galaxies and planets, including the atmosphere, hydrosphere and ecosphere of Earth and everything from electricity to magnetism to quantum mechanics. By studying the basic laws and theories of the physical world, you are qualified to work as a scientist, engineer or educator in the physical sciences and serve as a good steward of God's creation.
A degree in physical science from Concordia University, Nebraska will give you an interdisciplinary background in the physical sciences including physics, chemistry and math. Many students choose a physical science major as a broad-based education because they want to teach high school science, chemistry or physics, and a bachelor's degree in physical science can help equip you with the comprehensive physical science skills you need to educate your future students. If teaching isn't your thing, you can use your physical science degree from Concordia to work as a lab technician, conservationist, astronomer, wildlife management officer or other science-related career.
At Concordia Nebraska, the physical science degree is built around a core curriculum in physics, chemistry, and mathematics. Ample hands-on laboratory experience and invested faculty means you are prepared for either a career or graduate school in your choice of field. If you have a scientific, objective mind and enjoy performing experiments and making discoveries, then a degree in physical science might be the right choice for you!
Program Differentiators
Core Concepts
The physical science program at Concordia University, Nebraska helps students develop the conceptual, analytical and technical skills they will need to be responsible, ethical leaders in their future classrooms, scientific professions or in graduate and professional schools so that they can help build a better understanding of the world and the role of science in the global community.
Dr. Brent Royuk - Physics
Science professor Dr. Brent Royuk calls physics "brain training" because you learn to think in ways that can be applied to any other discipline. Learn more about Dr. Royuk in this Faculty 5 video.
Dr. Robert Hermann - Physics
Dr. Rob Hermann loves that as a CUNE Science professor, he can talk about the huge scope of galaxies one moment and subatomic particles the next. Learn more about Dr. Hermann in this Faculty 5 video.
Concordia Nebraska

Physical Science: Learning Objectives

Students in the physical science program at Concordia University, Nebraska will have an appreciation of the role that physical science plays in their lives and understand the relationship between natural environment and human activity.

Students will be able to express ideas clearly, concisely and assertively in written and spoken language.

Students will be able to analyze and interpret data from laboratory exercises, mathematical equations or computer programs and draw logical conclusions using the scientific method, inductive and deductive reasoning.
Concordia Nebraska

Physical Science: Program Goals
Students in the physical science program at Concordia University, Nebraska will demonstrate the ability to apply knowledge in the sciences to explore and understand scientific issues.
Students will show an aptitude for designing, conducting and communicating the results of literature-based research on science topics.
Students will gain scientific skills in analysis and research acquired through courses, lab work, internship, undergraduate research and/or study-abroad experiences.
Students will be able to work productively as individuals and in cross-disciplinary teams.
Students will be able to effectively communicating science concepts and issues to diverse audiences.
Students will demonstrate a comprehensive understanding of major science issues facing global society today.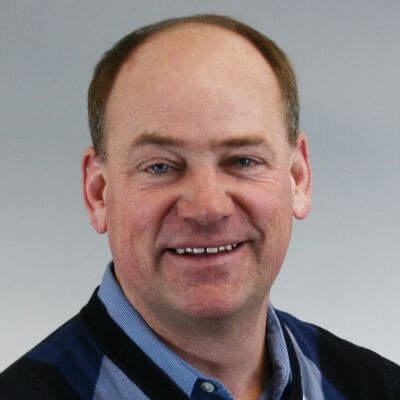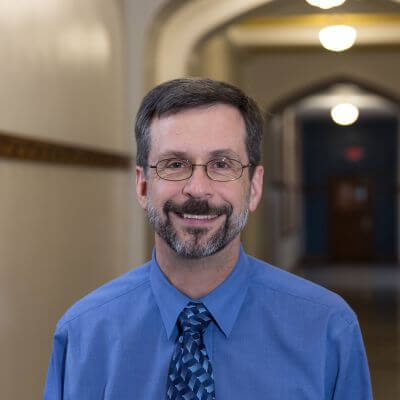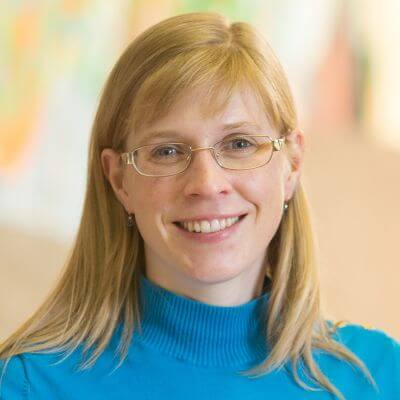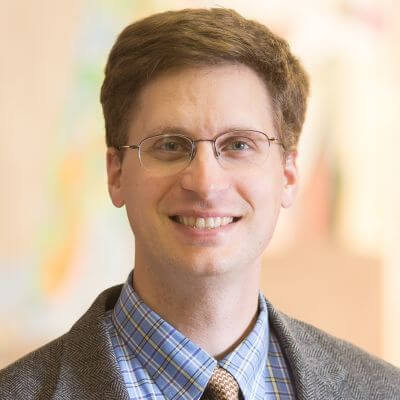 Physical Science Faculty
As experts in physical science, our faculty and instructors bring years of experience to the classroom.
Concordia Nebraska

Physical Science: FAQs

What is a physical science major and is it right for me?

The physical sciences cover nonliving matter, both theoretical and observable natural phenomena in our world and universe. Encompassing chemistry, physics, astronomy and geology, the physical science major will provide you with a broad understanding of science education and the physical sciences as a whole.

Physical science majors study in the classroom, but also in labs or on research projects to give you real-world experience applying the theories of the classroom and textbooks to problems and issues that you're passionate about.

A physical science major might be the best choice for you if you love science and math but don't want to choose a specific area of science to focus on. Many physical science majors double major or minor in other subjects, like education or one of the pre-professional programs like medicine or engineering.​​​​​

What's the difference between the B.A. and B.S. degree in physical science?

Concordia University, Nebraska offers two options for those interested in pursuing physical science as a career, such as teaching or research: a bachelor of arts or a bachelor of science degree.

The bachelor of arts in physical science provides students with a broad base of knowledge, with a larger selection of classes and electives in subjects outside physical science. The B.A. is good if you're planning to double major in education or another field. Generally, the B.A. in physical science is a good choice if you plan on teaching science after graduation.

The bachelor of science in physical science focuses on greater specialization in the physical sciences. The courses in the B.S. degree tend to focus on the practical application of the sciences. Typically, students choose the bachelor of science if they plan to become scientists or to continue their education to earn a graduate degree in physical science.​​​​​

What is the average salary for a physical science major?

Because the physical science degree can lead to a wide array of careers, from teacher to scientist to engineer, your salary will depend on what field you choose to go into. Geographic location and amount of schooling can also determine your yearly wage. However, according to the Bureau of Labor Statistics, the average annual salary for all physical science majors is $68,000.

Do I need a graduate degree if I major in physical science?

Whether or not you'll need to earn a masters, doctorate or professional degree in physical science will depend on what career field you decide to go into. If you want to teach science or become a scientist or researcher in a lab, chances are you won't need a graduate degree, unless you want to advance in the field or earn more money. If you want to specialize in a certain type of science, then you may need to earn an advanced degree in that specialization.

What kind of opportunities are available at Concordia University, Nebraska for physical science majors?

Concordia Nebraska has many resources available on campus for those studying physical science. The Dunklau Center for Science, Math and Business includes a dedicated space for student research in physical science.

The Osten Observatory on Concordia's campus houses a computer-controlled telescope with different eyepieces and filters that allow you to view and study the stars and planets.

Each spring, Concordia Nebraska hosts the Concordia University Research Symposium on campus, where you can present your personal physical sciences research or project.
Concordia Nebraska

Physical Science: Career Outcomes
Materials Scientist
Materials scientists research and study the structures and chemical properties of various natural and synthetic or composite metals, alloys, rubber, ceramics, semiconductors, polymers and glass. As a materials scientist, you would find new ways to strengthen or create materials for use in a variety of products and applications.
$52,560
Entry-Level Salary2
$99,800
Mid-Level Salary2
$159,970
Late-Level Salary2
High School Science Teacher
Science teachers provide instruction and guidance to help students explore and understand important concepts in natural science. As a science teacher, you would create daily instruction outlines, classroom assignments, homework and tests.
$39,080
Entry-Level Salary2
$59,170
Mid-Level Salary2
$95,380
Late-Level Salary2
Environmental Scientist
Environmental scientists investigate, identify, prevent and solve environmental problems in order to ensure that the planet and all its living creature are kept safe. As an environmental scientist, you might conduct experiments to test how chemicals disperse during toxic spills, create maps or graphs that illustrate the effects of air pollution over time or evaluate the effect humans and wildlife have on one another. Whatever your specific area of expertise, as an environmental scientist, you would work to come up with solutions to help protect the environment.
11.1%
Annual Growth Rate2
$28,230
Entry-Level Salary2
$45,490
Mid-Level Salary2
$77,960
Late-Level Salary2
Concordia Nebraska

Physical Science: Related Programs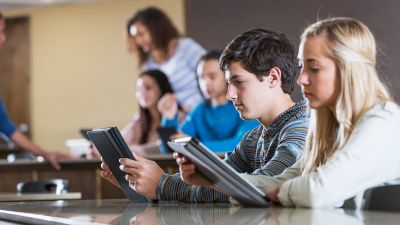 Secondary Education
With a degree in secondary education from Concordia University, Nebraska, you will be equipped to teach grades 7-12, encouraging intellectual and emotional growth at a critical time in the lives of your students. You'll engage in rich coursework, collaborate with faculty and gain invaluable experience first shadowing a professional teacher and then teaching in your own high school classroom.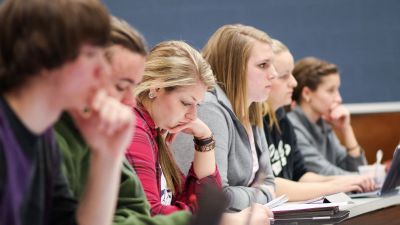 Physics
Whether you want to explore the mysteries of antimatter, aid in the development of laser technologies or discover new energy sources, Concordia University, Nebraska's physics program prepares you to pursue careers and graduate degrees in a variety of disciplines, from astronomy to engineering to computer science. You will gain a scientific foundation through a variety of interactive labs, lectures and classwork to make you a professional in the field of physics.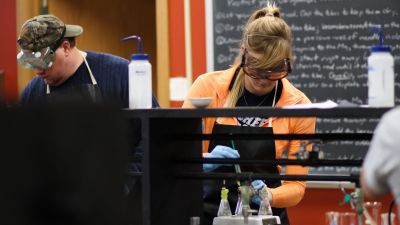 Chemistry
A degree in chemistry from Concordia University, Nebraska expands your understanding of general chemistry and gives you the practical, hands-on experience you need to continue a career in chemistry after graduation. Your classroom and chemistry lab experience will help you on your journey to use your passion for chemistry to serve in healthcare, industry, research and more.
1 Recent graduates attending graduate school or employed within six months of graduation.
2 Career salary and wages sourced from the U.S. Bureau of Labor Statistics.