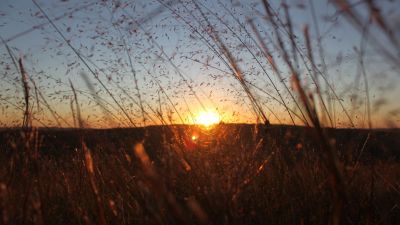 B.A.

Environmental Science
100%
career outcome rate1
15:1
Student-to-faculty ratio
100%
Faculty with terminal degree
Our environment faces major challenges every day—from pollution to climate change to species extinction. These environmental challenges will require significant adjustments in the way we work, live, govern in order for our planet to survive and thrive. People will need to become more educated about how to adapt to and mitigate environmental issues, making a career in environmental science more important and vital than ever.

Environmental scientists study the effects of humans, industry, production and other sources of pollution on nature and the environment. Many of these professionals also do advocacy work, trying to curb as much environmental damage as possible. One of the best parts of majoring in environmental science is that it's such a broad and generalized field, which can lead to a plethora of interesting professional opportunities. Whether you choose a career as an environmental scientist working in a lab or a natural resource manager in the field, environmental science is a great program choice for anyone who wants to make a difference for our planet.
The environmental science program at Concordia University, Nebraska will prepare you for a variety of environmental careers by providing a core of required courses in different disciplines. You can then choose your area of emphasis: natural resources, geography, chemistry or business. The environmental science major is intentionally diverse, to provide you with an understanding of the economic, social, scientific and political factors influencing environmental decision making and problem solving, and to help prepare you for the field of environmental science to which you feel called.
Program Differentiators
Core Concepts
The environmental science major at Concordia University, Nebraska prepares students for careers as leaders in understanding and addressing complex environmental issues from a problem-oriented, interdisciplinary perspective. Graduates of the environmental science program will work to conserve our environment in the face of increasing human population growth and anthropogenic activities that degrade natural resources and ecosystems.
Dr. Jennifer Fruend - Biology
Biology professor Jennifer Fruend's favorite classes end in buckets of frogs and handfuls of snakes. Learn more about Dr. Fruend in this Faculty 5 video.
Dr. Joel Helmer - Geography
Dr. Joel Helmer teaches geography, a discipline that blends lots of different areas together to help us understand God's world. Learn more about Dr. Helmer in this Faculty 5 video.
Testimonials
Concordia's unique drone and GIS technologies coursework are useful for ecology, conservation, agriculture and fieldwork. We are in a constant search for ways to help and improve the relationship of humanity with the natural world.
David Carrasco
Bogota, Columbia
Concordia Nebraska

Environmental Science: Learning Objectives

Students will master core concepts and methods from ecological and physical sciences and their application in environmental problem solving.

Students will demonstrate proficiency in quantitative methods, qualitative analysis, critical thinking, and written and oral communication needed to conduct high-level work as interdisciplinary scholars and practitioners.

Students will apply systems concepts and methodologies to analyze and understand interactions between social and environmental processes.

Students will reflect critically about their roles and identities as citizens, consumers and environmental actors in a complex, interconnected world.
Concordia Nebraska

Environmental Science: Program Goals
Students will develop a strong applied foundational knowledge of environmental systems including physical and biogeography, aquatic and terrestrial ecology, and environmental chemistry.
Students will understand the complex relationships between natural and human systems.
Students will be able to apply mathematical and statistical concepts to field and laboratory data to study natural phenomena.
Students will be proficient in the use of GIS to solve geospatial problems.
Students will be able to design, execute and communicate scientific projects and research goals.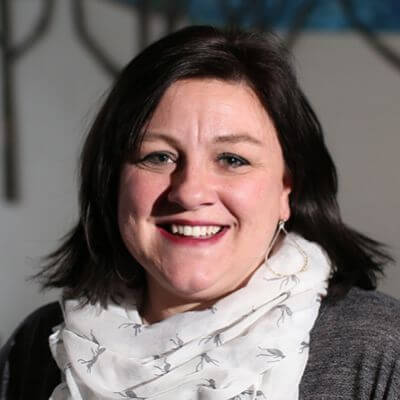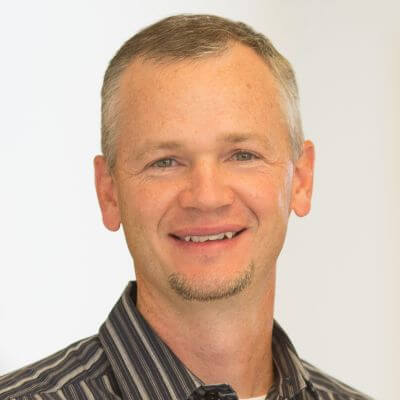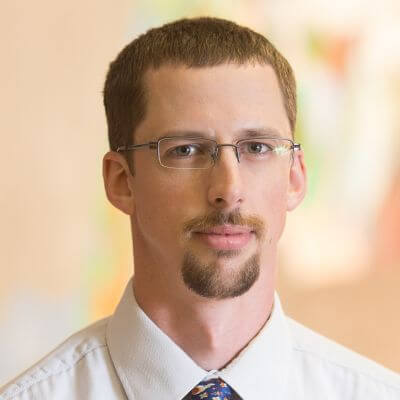 Environmental Science Faculty
As experts in environmental science, our faculty and instructors bring years of experience to the classroom.
Meet the faculty
Concordia Nebraska

Environmental Science: FAQs

What opportunities are available on Concordia University, Nebraska's campus for environmental science majors?

Concordia Nebraska has many opportunities on campus to help you get the most out of your environmental science program. For instance, Concordia has a dedicated area of prairie for training and research in ecology, biology and other environmental sciences, giving you the opportunity to study native plants, animals, and insects in their natural environment.

Concordia's Dunklau Center for Science, Math and Business houses four biology lab spaces, three chemistry labs and a greenhouse as well as student research spaces for longer-term advanced projects, so you can receive hands-on, real-world, interactive learning, and conduct research on environmental science projects that are important to you.

Each spring, Concordia hosts the Concordia University Research Symposium. The symposium gives you the opportunity to present your personal research or project in either oral or poster presentation format.

Concordia also partners with Fontenelle Forest's Raptor Recovery Center, an organization that rehabilitates injured raptors. Students at Concordia can not only visit and tour the treatment center, but assist with educational programs, special events, or as part of the network that protects and restores raptors to their natural habitat.​​​​

Are there study abroad opportunities for environmental science majors?

At Concordia Nebraska, we know that sometimes the most important educational experiences happen outside the classroom. The best way to learn about environmental science is to explore different environments and the challenges and issues facing different types of ecosystems. To that end, we offer many different opportunities to study environmental science in the field, such as study trips as close as the Nebraska Sandhills or as far as the rainforest of Belize. There are also opportunities for service and mission trips, to places like Guatemala, Haiti and Sierra Leone.

What skills do I need to succeed in environmental science?

If you're considering an environmental science major at Concordia University, Nebraska, you should be curious about the environment and possess a desire to help improve it. Environmental scientists combine analytical and communication skills to act as leaders on environmental issues. To be most successful, you should develop a solid foundation in chemistry, physics, geology, biology, mathematics, analysis and reasoning, all of which you will study while at Concordia.

What's the salary range for people with environmental science bachelor's degrees?

The salary you earn with an environmental science degree from Concordia University, Nebraska will depend on which area of environmental science you choose to find a career in.

According to the Bureau of Labor Statistics, starting salary offers for students graduating with a B.S. in Environmental Science averaged $39,160. The national median of salaries for all environmental scientists was reported as $59,750. Demand and salary amounts are generally highest for those with specific marketable skills such as GIS or strong quantitative skills.
Concordia Nebraska

Environmental Science: Career Outcomes
Environmental Engineer
Environmental engineers prepare, review and update environmental investigative reports, design projects that help preserve the environment and analyze scientific data to provide support and advise corporations and government agencies on environmental regulations and issues. As an environmental engineer, you might work on discovering new ways to reduce waste, improve recycling or enhance public health and manage air, water or soil pollution.
$53,180
Entry-Level Salary2
$87,620
Mid-Level Salary2
$137,080
Late-Level Salary2
Environmental Biologist
Environmental biologists study the impact of human activities on ecosystems and the species living in them. If you choose to become an environmental biologist, you would monitor environmental conditions and conduct studies to determine how interaction by humans changes the ecosystem, currently or in the future. Environmental biologists often collect water and soil samples from the field that they can analyze using mathematical and statistical techniques. Depending on your field of specialization, you may determine the impact of wastewater discharge, agricultural or urban runoff or other conditions. Or, you might use your environmental science degree to monitor pollution levels, classify wetland types or conduct habitat assessments.
$42,520
Entry-Level Salary2
$71,130
Mid-Level Salary2
$124,620
Late-Level Salary2
Environmental Lawyer
Environmental lawyers advise clients on green standards and sustainability issues, including water and air quality, hazardous waste disposal, species protection and sustainability practices. As an environmental lawyer, you might specialize in environmental rights, international environmental law, law of the sea or international resources law. Environmental lawyers also work in the areas of climate change, sustainability and renewable energies.
$30,980
Entry-Level Salary2
$74,442
Mid-Level Salary2
$151,010
Late-Level Salary2
Environmental Scientist
Environmental scientists investigate, identify, prevent and solve environmental problems in order to ensure that the planet and all its living creature are kept safe. As an environmental scientist, you might conduct experiments to test how chemicals disperse during toxic spills, create maps or graphs that illustrate the effects of air pollution over time or evaluate the effect humans and wildlife have on one another. Whatever your specific area of expertise, as an environmental scientist, you would work to come up with solutions to help protect the environment.
11.1%
Annual Growth Rate2
$28,230
Entry-Level Salary2
$45,490
Mid-Level Salary2
$77,960
Late-Level Salary2
Concordia Nebraska

Environmental Science: Related Programs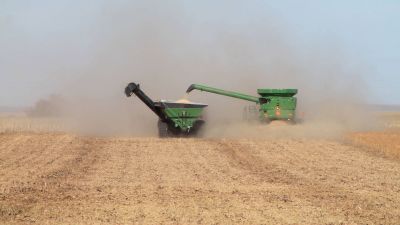 Agricultural Science
Through Concordia's ag degree, you will study a broad selection of agriculture courses that look at food production from start to finish so you are ready for a career in agriculture or natural resource-related sales, ag finance, or work in an extension office, government agency, land use organization or in production agriculture as a farmer or rancher.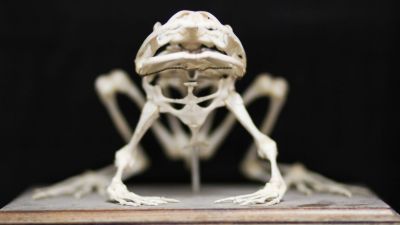 Biology
With a degree in biology from Concordia Nebraska, you will be prepared to begin a career in the biological sciences right away, or to continue your education in graduate, medical, dental or veterinary school. As a biology major at Concordia, you learn essential skills such as time management and mastering complex material, as well as studying more in-depth topics such as microbiology, human anatomy and immunology to give you the knowledge you need to be successful in the field of biology.
1 Recent graduates attending graduate school or employed within six months of graduation.
2 Career salary and wages sourced from the U.S. Bureau of Labor Statistics.