John Hink has been a history professor at Concordia since August of 2012. Trained in Immigration and Constitutional History, Dr. Hink's research examines the history of birth citizenship in the United States and attempts to eliminate or alter the citizenship clause of the Fourteenth Amendment to the Constitution. In addition to his teaching responsibilities, Dr. Hink also serves as the General Education Coordinator and is the Director of the Luke Scholars, Concordia's Honors program.
Education
Ph.D., Northern Illinois University
M.A., Illinois State University
B.A., Concordia University, Chicago
Dr. John Hink's Academic Programs
History

At Concordia University, Nebraska, we provide our students with a broad knowledge of history and equip them with the skills necessary to study and understand the past. You will leave the history program as a strong written and oral communicator and exceptional analytical thinker, which will serve you in studying the history and provide you with the tools you need to be successful in your future, no matter your choice of career.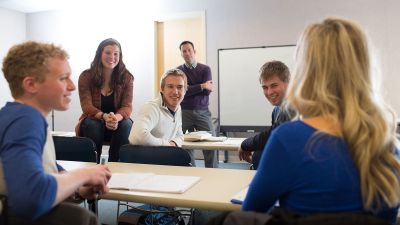 Luke Scholars
Your God-given talents should be cultivated and directed outward in order to help you serve and lead in the church and world. As a Luke Scholar, in Concordia's honor program, you will be challenged in ways you never thought possible, honoring God by using your gifts to serve a higher purpose.