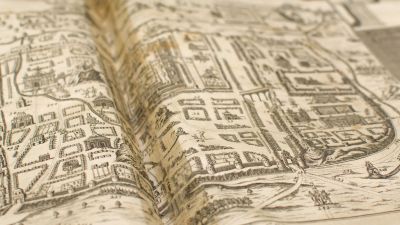 B.A.

History

Major

Minor

Teaching Endorsement
12:1
Student-to-faculty ratio
100%
Faculty with terminal degree
History is one of the most versatile undergraduate majors you can choose, because it touches on all forms of human endeavor, from arts and languages to science and economics. In studying history, you learn about lost worlds, travel to other times and places and discover hidden truths about human nature and God's creation.
At Concordia University, Nebraska, we provide our students with a broad knowledge of history and equip them with the skills necessary to study and understand the past. You will leave the history program as a strong written and oral communicator and exceptional analytical thinker, which will serve you in studying the history and provide you with the tools you need to be successful in your future, no matter your choice of career.
Concordia Nebraska's history program contains a diverse selection of over 25 courses that span time (Ancient Rome, Early American Nation), geography (Latin America, Modern China) and topic (Immigration, the Constitution). All of Concordia's history faculty have a terminal degree and are experts in their field of study. With small class sizes, our faculty capitalize on the opportunity to personally mentor history students throughout their four years on campus and help them achieve their academic and personal goals on their way to successful careers. Concordia University's strong relationships with local institutions, such as the Nebraska National Guard Museum, located in Seward, or the Nebraska State Historical Society in Lincoln, means that students not only receive an excellent education inside the classroom, but will also be able to apply their history knowledge in a real-world setting.
Program Differentiators
Core Concepts
The history program at Concordia University, Nebraska provides students with a broad knowledge of history and equips them with the skills necessary to study and understand the past. Our graduates leave our program as strong written and oral communicators and exceptional analytical thinkers. These skills not only serve them in studying the past, but also provide them the tools they need to be successful in their careers and in life.
Dr. John Hink - History
One of history professor Dr. John Hink's lectures is about our favorite subject: food. Why do we eat the foods we do? Learn more about Dr. Hink in this Faculty 5 video.
Dr. Matthew Phillips - History
Dr. Matthew Phillips likes teaching history because the truth is more interesting than fiction. Learn more about Dr. Phillips in this Faculty 5 video.
Testimonials
In the history program at Concordia, you are taught how to analyze documents and become a critical thinker, as well as become an effective communicator through writing and presentations.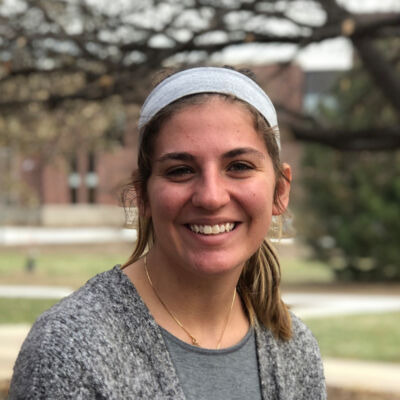 Kacy Meyer
Jenks, Oklahoma
Read Kacy's story
Concordia Nebraska

History: Learning Objectives

Students in the history program at Concordia University, Nebraska will demonstrate their understanding of different peoples and cultures in past environments and how those cultures changed over the centuries.

Students will demonstrate the ability to recognize and articulate the diversity of human experience, including ethnicity, race and language, as well as political, economic, social and cultural studies over time and space.

Students will demonstrate ethical use of sources and provide accurate and properly formatted citations.
Concordia Nebraska

History: Program Goals
Students in the history program at Concordia University, Nebraska will demonstrate ethical use of sources and be able to cite their research.
Students will demonstrate critical thinking skills by analyzing, synthesizing and evaluating historical information.
Students will employ a full range of techniques and methods used to gain historical knowledge.
Students will be able to communicate basic historical principles through written and verbal means.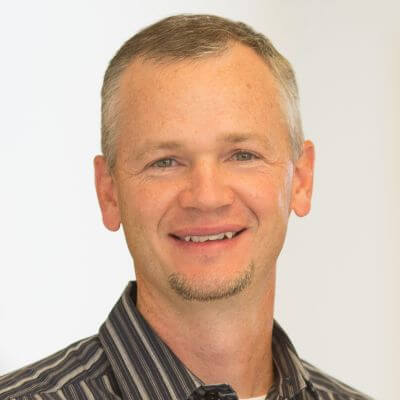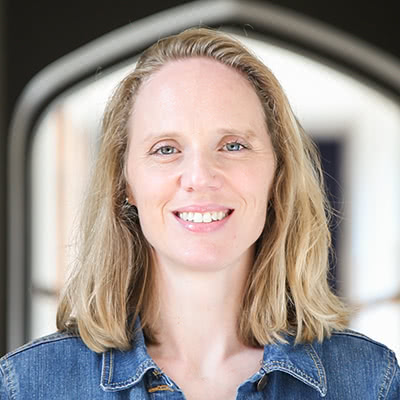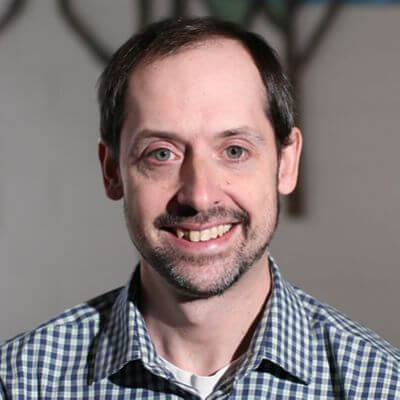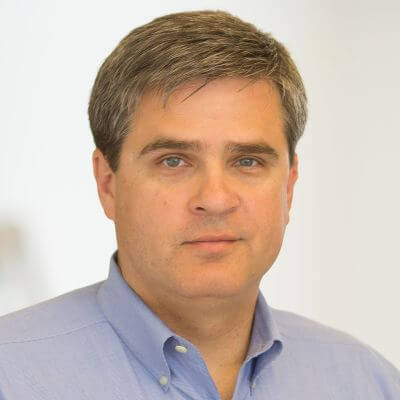 History Faculty
As experts in history, our faculty and instructors bring years of experience to the classroom.
Meet the faculty
Concordia Nebraska

History: FAQs

Why should I major in history?

There are a great number of reasons why earning your degree in history is a good idea. As one of the core disciplines of the liberal arts, history provides a classic mode of learning. By studying the past, history majors learn to think with rigor, to write with clarity and precision, to organize and assess evidence, to analyze problems and interpret complex events.

Another reason to study history is because it is interesting. History deals with real people and events, not abstractions. And everything has a history, so you can focus on the area of history you find intriguing — nations, wars, theme parks, music.

Finally, knowledge is important. And historical ignorance is dangerous. if we don't know where we've come from, we can't know who we are or where we should be headed. In societies, ignorance or willful distortion of the past is closely linked to wars and catastrophic miscalculations.

Knowing our history is important. The world will always need those with the skills, knowledge and training to delve into the past and to teach history to others.​​

What can I do with a major in history?

The short answer to what you can do with a bachelor's degree in history is: a lot. Because history is such a diverse major, with a strong liberal arts focus on communication, critical thinking, research and analysis, those who choose to study history are often primely placed to go into a variety of different careers. If you're looking for a career in the history field specifically, you might choose to become a history teacher or professor, work as a historian in a museum or as an archivist at a library. Or you might choose to use your history major to go to law school or graduate school to study library science, international relations or museum studies. Maybe you want to use your knowledge of history in a creative field such as writing, filmmaking or event planning. Whatever career you choose, your degree in history from Concordia University, Nebraska can help you be successful, knowledgeable and prepared.

Concordia's graduates are successful in a variety of areas. Recent alumni can be found working as legislative aides, as history educators across the country, as attorneys, as pastors and other church workers.​​​

What is the average salary for a history major?

As with any degree, your average salary will depend on what career field you go into. If you choose to use your history degree to go to law school and become an attorney, for instance, you will likely make a higher salary than if you become a high school history teacher. However, according to the Bureau of Labor Statistics, full-time workers who have a degree in history make an average of $52,000 a year.

What kinds of experiences outside the classroom can I get with the history program at Concordia University, Nebraska?

There are many diverse and interesting museums near Concordia's hometown of Seward, Nebraska for those who are interested in history. The Nebraska National Guard Museum in Seward houses thousands of artifacts dedicated to telling the history of the Nebraska National Guard, including World War II memorabilia and medals awarded to Nebraska National Guardsmen stationed on the Mexican border after Pancho Villa's raid in 1916. Morrill Hall in Lincoln features exhibits related to natural history, including prehistoric reconstructions of mammals, reptiles and dinosaurs, weapons through time, and the hall of Nebraska wildlife. Close by, there are also the American Historical Society of Germans from Russia, a museum and library dedicated to preserving the history and cultural heritage of Germanic settlers in the Russian Empire, and the Strategic Air and Space Museum, built to commemorate the aircraft of the Strategic Air Command and provide a venue for restoring, preserving and displaying historical artifacts and aircraft.

The history faculty here at Concordia Nebraska also encourage students to consider a study abroad experience. Some students choose to spend an entire year or semester abroad through exchange programs. Recent history students have spent time in Cambridge, England, Italy and China. You might also choose to take advantage of the many shorter, for-credit trips that go across the country and around the world to such diverse locations as the Holy Land, New England, and various places in Europe.​

What kinds of on-campus experiences make the history program at Concordia University, Nebraska unique?

There are lots of opportunities on Concordia's campus to connect with people who are just as interested in history as you are. The History Club can give you the opportunity to explore history beyond the classroom through social and academic events, like lectures and discussions, field trips, movies and game nights. Each spring, Concordia hosts the Concordia University Research Symposium. The symposium gives you the opportunity to present your personal history research or project in either oral presentation format.
Concordia Nebraska

History: Career Outcomes
High School History Teacher
High school history teachers offer classroom instruction to students, expanding on what they may have learned in earlier grades. High school is also the time when many students move beyond rote memorization of dates and events to a critical analysis of the impact and meaning of historical events. As a high school history teacher, it would be your job to direct and encourage students to examine national, state, local and global history.
$39,740
Entry-Level Salary2
$60,320
Mid-Level Salary2
$97,500
Late-Level Salary2
Library Archivist
Library archivists preserve important historical documents and material. As an archivist, you might be in charge of archiving and cataloging material, as well as making digital copies to help preserve and share documents. Sometimes, library archivists give tours or lectures, educating the public and sharing their love of history.
$18,456
Entry-Level Salary2
$24,878
Mid-Level Salary2
$38,551
Late-Level Salary2
Historian
Geography teachers work in middle schools, high schools or colleges teaching students about the physical world. As a geography teacher, you would prepare lessons about how people are influenced by or interact with their surroundings. Geography teachers expose students to physical and regional geography, earth sciences, technology relating to geographyand environmental or cultural elements of geography.
$27,550
Entry-Level Salary2
$55,870
Mid-Level Salary2
$101,640
Late-Level Salary2
History Professor
History professors create lesson plans, hold discussions and lectures and teach history classes to college students. If you choose to become a history professor, you would likely also research historical subjects and publish scholarly papers, articles and books.
13.6%
Annual Growth Rate2
$40,170
Entry-Level Salary2
$72,690
Mid-Level Salary2
$134,870
Late-Level Salary2
Concordia Nebraska

History: Related Programs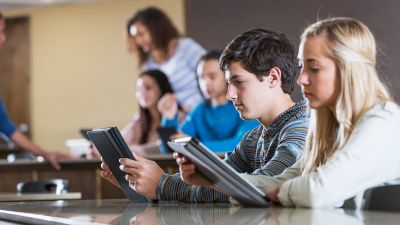 Secondary Education
With a degree in secondary education from Concordia University, Nebraska, you will be equipped to teach grades 7-12, encouraging intellectual and emotional growth at a critical time in the lives of your students. You'll engage in rich coursework, collaborate with faculty and gain invaluable experience first shadowing a professional teacher and then teaching in your own high school classroom.
World and Intercultural Studies
The world and intercultural studies program at Concordia is a 48 hour cross-disciplinary major designed for students with interests in international service, communication, world missions, language or cultural studies. World and intercultural studies can be an effective stand-alone major, or you can choose to pair it with majors or minors in business, communication, sociology, theology and more so you can combine your passions and find the career that best suits you.
1 Recent graduates attending graduate school or employed within six months of graduation.
2 Career salary and wages sourced from the U.S. Bureau of Labor Statistics.