Actively monitoring the coronavirus situation
Published by Concordia University, Nebraska 8 months ago on Sat, Mar 7, 2020 5:45 PM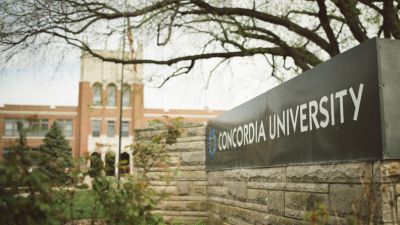 Concordia University, Nebraska is actively monitoring the COVID-19 (coronavirus) situation and the impact it is having on nearby communities.
Should this situation present a danger to our campus and our students, Concordia will take the necessary actions to protect our students, faculty and staff to mitigate any prospective effects from the virus. The university is in close communication with local emergency management agencies to monitor this situation.
We ask everyone in the campus community to be extra diligent with personal hygiene, including thorough hand washing and avoiding close social contact.
This continues to be a fluid situation. More information will be provided once it's available. Information will be made available on the university's website, the university's Facebook and Twitter pages and through email to faculty, staff and students.
For campus-specific information, please visit Concordia's coronavirus page. For more information on COVID-19 (coronavirus), please visit CDC.gov.