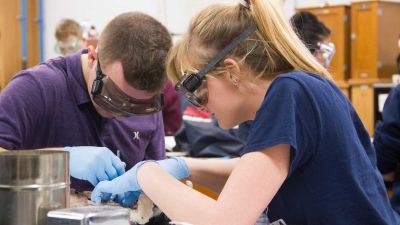 15:1
Student-to-faculty ratio
100%
Faculty with terminal degree
Veterinarians are medical professions that diagnose and treat illness in animals and protect humans by studying zoonotic diseases that can affect both humans and animals. As a veterinarian, you will diagnose and treat sick and injured animals, either from your own private practice, in the field or in more specialized locations, such as zoos, racetracks and laboratories. You will also advise owners on proper care of their pets or livestock.
Concordia University, Nebraska's pre-veterinary program will prepare you for veterinary school and your ultimate career as a vet with science courses in biology, zoology and chemistry. Concordia also prepares you for success with an excellent, Christ-centered liberal arts education; you'll study general math, humanities and business courses to increase your critical thinking, time management and research skills, so you can manage your own practice or find the career of your choice in the veterinary field.
If you love working with animals and want to help them be healthy and happy, get your introduction to veterinary science from Concordia Nebraska and be prepared for your continuing education!
Concordia Nebraska

Pre-Veterinary: Learning Objectives

Students in the pre-veterinary program at Concordia University, Nebraska will be able to demonstrate the ability to integrate traditional and non-traditional cognitive skills, including analytical inquiry, information literacy, quantitative fluency and communicative fluency.

Students will be able to communicate ideas successfully, both orally and in writing.

Students will be able to analyze problems, critically evaluate information and utilize scientific principles to formulate solutions.
Concordia Nebraska

Pre-Veterinary: Career Outcomes
Veterinarian
After veterinary school and passing national and state boards, you can be a practicing veterinarian in the area of your choice – small animal, farm animal, mixed practice, equine, exotics (birds, reptiles, pocket pets) or feline only. You can work for an established practice, open your own practice, have a "mobile" practice, work for the military or government or in public health.
$56,540
Entry-Level Salary2
$93,830
Mid-Level Salary2
$162,450
Late-Level Salary2
Concordia Nebraska

Pre-Veterinary: Related Programs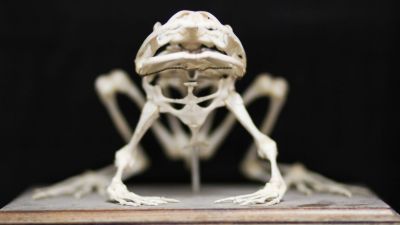 Biology
With a degree in biology from Concordia Nebraska, you will be prepared to begin a career in the biological sciences right away, or to continue your education in graduate, medical, dental or veterinary school. As a biology major at Concordia, you learn essential skills such as time management and mastering complex material, as well as studying more in-depth topics such as microbiology, human anatomy and immunology to give you the knowledge you need to be successful in the field of biology.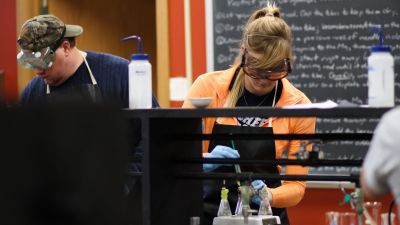 Chemistry
A degree in chemistry from Concordia University, Nebraska expands your understanding of general chemistry and gives you the practical, hands-on experience you need to continue a career in chemistry after graduation. Your classroom and chemistry lab experience will help you on your journey to use your passion for chemistry to serve in healthcare, industry, research and more.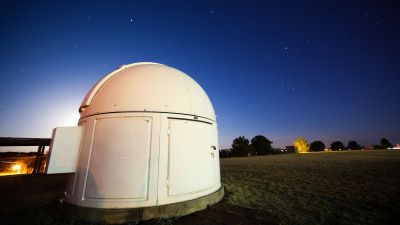 Physical Science
A degree in physical science from Concordia University, Nebraska will give you an interdisciplinary background in the physical sciences including physics, chemistry and math. Many students choose a physical science major as a broad-based education because they want to teach high school science, chemistry or physics, and a bachelor's degree in physical science can help equip you with the comprehensive physical science skills you need to educate your future students.
1 Recent graduates attending graduate school or employed within six months of graduation.
2 Career salary and wages sourced from the U.S. Bureau of Labor Statistics.