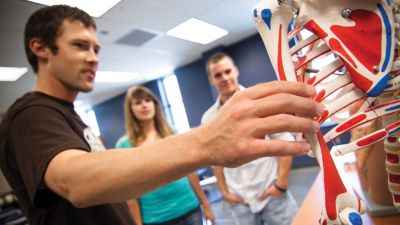 15:1
Student-to-faculty ratio
100%
Faculty with terminal degree
Doctors of chiropractic medicine focus on the relationship between the nervous system and the body as a whole. Since the majority of the body's organs are connected by nerves that enter or leave the spine, chiropractic practice places emphasis on the correct structure and function of the spine and body joints as a way to heal. As a chiropractor, you will be able to treat neuromusculoskeletal complaints, like back and neck pain, headaches and joint pain. Without using drugs or surgery, you will use spinal adjustments to correct misalignments and restore proper function to the nervous system.
At Concordia University, Nebraska, you will gain a strong foundation in the natural and social sciences as part of a well-rounded liberal arts education so you are prepared to continue your education in chiropractic medicine. While studying pre-chiropractic at Concordia, you will participate in service-learning opportunities on campus and in the local community, working with Special Olympics athletes, interning at various health facilities and collaborating with local high schools to promote physical education and an active, healthy lifestyle. You will also have the opportunity to study abroad with health mission trips to places like Guatemala and Belize.
The pre-chiropractic program at Concordia will help you gain the necessary background you need to continue your studies to become a chiropractor. You will gain hands-on, experiential instruction in human anatomy, biology and physics. If you want a career in non-invasive medicine, helping heal patients holistically and naturally, pre-chiropractic may be the right fit for you!
Concordia Nebraska

Pre-Chiropractic: Learning Objectives

Students in the pre-chiropractic program at Concordia University, Nebraska will learn to correctly apply fundamental movement principles and demonstrate an applied understanding of the form and function of the human body.

Students will be able to critically evaluate human movement and chiropractic research.

Students will use qualitative and quantitative reasoning and evidence, synthesize information from a variety of origins to methodically and systematically solve problems in human movement.

Students will learn to communicate effectively, orally and in writing, with lay and professional audiences.
Concordia Nebraska

Pre-Chiropractic: Career Outcomes
Chiropractor
Chiropractors use hands-on spinal manipulation to properly align the body's musculoskeletal structure to help the body heal itself without surgery or medication. As a chiropractor, you would restore your patients' mobility, offer pain relief and become healthier.
$34,990
Entry-Level Salary2
$71,410
Mid-Level Salary2
$149,170
Late-Level Salary2
Concordia Nebraska

Pre-Chiropractic: Related Programs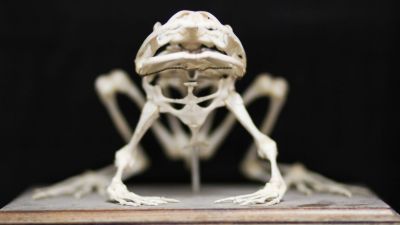 Biology
With a degree in biology from Concordia Nebraska, you will be prepared to begin a career in the biological sciences right away, or to continue your education in graduate, medical, dental or veterinary school. As a biology major at Concordia, you learn essential skills such as time management and mastering complex material, as well as studying more in-depth topics such as microbiology, human anatomy and immunology to give you the knowledge you need to be successful in the field of biology.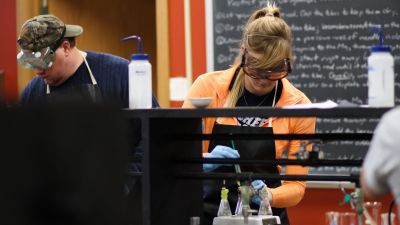 Chemistry
A degree in chemistry from Concordia University, Nebraska expands your understanding of general chemistry and gives you the practical, hands-on experience you need to continue a career in chemistry after graduation. Your classroom and chemistry lab experience will help you on your journey to use your passion for chemistry to serve in healthcare, industry, research and more.
Public Health and Fitness
1 Recent graduates attending graduate school or employed within six months of graduation.
2 Career salary and wages sourced from the U.S. Bureau of Labor Statistics.