B.A. B.S.

Mathematics

Major

Minor

Concentration

Teaching Endorsement
100%
career outcome rate1
15:1
Student-to-faculty ratio
100%
Faculty with terminal degree
Mathematics is an essential discipline in today's world. It is a powerful tool for understanding the world around us and our perspective of the important issues facing us as individuals, families, businesses and nations. Math surrounds us; we see and use math skills every day–from balancing our checkbooks to shopping for the best price to preparing food to figuring out distance, time and cost for travel. Everyone needs some level of specific mathematics knowledge. Most people use math to perform their job better and to get ahead in the world
Studying mathematics can help you develop basic skills such as arguing logically and rigorously, thinking abstractly, formulating and solving problems, analyzing data, and creating and analyzing mathematical models. As a math major, you will find yourself in demand by employers for careers in a wide spectrum of fields.
A bachelor's degree in mathematics from Concordia University, Nebraska will provide you with a foundation in the mathematical sciences for teaching, graduate school or finding a career. Many math majors go into careers in patent law, software engineering, astronomy, financial analysis and biotechnology. There are also an endless number of career options outside the mathematical field that you may not have thought of, like marketing, health care or even entertainment, in careers like film animation, sports management or game development.
According to the Wall Street Journal, the "best" jobs in terms of low stress, high compensation, autonomy and hiring demand are mathematician, actuary and statistician, all of which can be achieved with a degree in mathematics. Studying mathematics at Concordia Nebraska is a great way to get a low stress, high reward career in a field that you are passionate about.
At Concordia, you can explore God's creation through mathematical expression under experienced faculty who not only teach fundamental math, but also help you understand how mathematics can inform our everyday life and faith.
Program Differentiators
Core Concepts
The mathematics program at Concordia University, Nebraska provides an environment where students can learn and become competent users of mathematics and mathematical application. Moreover, the program helps develop students as mathematical thinkers, enabling them to become life-long learners, to continue to grow in their chosen professions, and to function as productive citizens.
Dr. Brian Albright - Math
Math professor Dr. Brian Albright uses math to help his students better understand God's universe. Learn more about Dr. Albright in this Faculty 5 video.
Dr. Edward Reinke - Math
Meet math professor Dr. Edward Reinke. His favorite thing about math is that you all you need is your mind. Learn more about Dr. Reinke in this Faculty 5 video.
Testimonials
As a freshman I wasn't 100 percent sure what I wanted to go into, but I knew being in the math program could help me in pretty much any career field. I've been involved with a few engineering internships and plan on applying to law school after graduation, so math was a smart choice.
Lucas Zoller
Lenexa, Kansas
Concordia Nebraska

Mathematics: Learning Objectives

Students in the mathematics program at Concordia University, Nebraska will gain a basic understanding of fundamental mathematics concepts in areas including statistics, algebra, calculus, logic and theory.

Students will study two- and three- dimensional geometry, real numbers, numerical operations and linear equations, among other more advanced mathematical concepts.

Students interested in math education will be equipped with practical knowledge of analyzing and implementing mathematics materials for activities in the classroom, as well as labs and assignments creation and review.
Concordia Nebraska

Mathematics: Program Goals
Students in the mathematics program at Concordia University, Nebraska will be able to formulate complete, concise and correct mathematical proofs.
Students will learn to frame problems using multiple mathematical and statistical representations of relevant structures and relationships and solve using standard techniques.
Students will learn to create quantitative models to solve real-world problems in appropriate contexts.
Students will be able to clearly communicate quantitative ideas both orally and in writing to a range of audiences.
Students will be able to effectively use professional level technology tools to support the study of mathematics and statistics.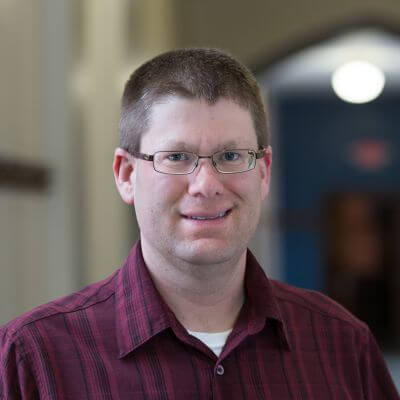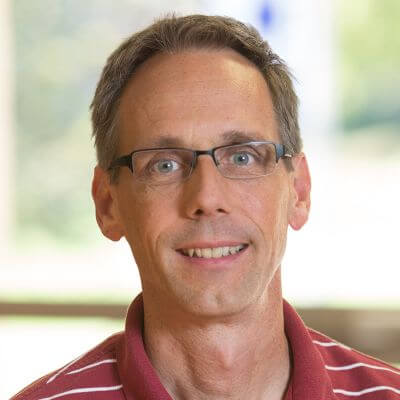 Mathematics Faculty
As experts in Mathematics, our faculty and instructors bring years of experience to the classroom.
Meet the faculty
Concordia Nebraska

Mathematics: FAQS

What's the difference between the B.A. and B.S. in mathematics degrees?

The difference in the B.A. in mathematics and B.S. in mathematics degrees depends on what you want to do after graduation. Typically, students who go into teaching choose the B.A. track, while students who plan to go on to graduate school in math choose a B.S. However, it's best to discuss your goals and options with your advisor before deciding which mathematics degree to pursue.

The B.A. track offers the greatest flexibility in the choice of electives, while the B.S. follows a more rigorous course curriculum to make sure you are prepared for further education in mathematics.​​​​​

Why is studying math at a Lutheran Christian university unique?

The Lutheran educational tradition is one of rigorous academics, critical thinking and finding patterns and connections help solve problems in the real world. At Concordia University, Nebraska, you can learn to reason effectively, communicate clearly and gain mathematics skills by actively doing mathematics. You'll grow in your faith as you discover ways in which math and Christian faith inform and enrich each other.

What opportunities are available at Concordia Nebraska for math majors?

There are many opportunities at Concordia University, Nebraska, both on- and off-campus, for those who want to study math. The Math Department at Concordia finds ways to encourage and engage students in their love for mathematics, whether they are majoring in math or not. Classes build geometric Christmas ornaments, take notes on Easter eggs and participate in Hawaiian shirt Friday. Faculty also join students in building labyrinths and playing chess to hone their math skills.

What can you do with a bachelor's degree in math?

Math is involved in just about every job in some way, but is particularly essential in the fields of science, technology and engineering. If you have a solid background in math, however, you can find a career in just about any field. Some math major jobs may seem obvious, like mathematician, math teacher or statistician. Some less obvious jobs that hire graduates with a bachelor's degree in math are cryptography or code breaking, market research, fraud investigation or software testing. Whatever your passion, you'll likely be able to find a career in that field with a degree in mathematics.

What are the career prospects for math majors?

In a rapidly changing global economy, the career outlook for mathematicians is among the brightest of all areas of study. According to the Bureau of Labor Statistics, employment in math-related areas is projected to grow 28 percent by 2026, faster than the average for all occupations, and will result in more than 50,000 new jobs nationwide. As data analysis across many disciplines rises in importance, so does the demand for professionals with math degrees. Mathematical occupations had a median annual wage of $84,060 in 2017, compared to $37,690 for all occupations.
Concordia Nebraska

Mathematics: Career Outcomes
Mathematician
Mathematicians use high-level mathematics and technology to develop new mathematical principles, understand relationships between existing principles and solve real-world problems. As a mathematician, you would expand mathematical knowledge by developing new principles, work to make new connections between math principles, create models to help resolve practical problems in fields such as business, government, engineering and the sciences and develop computational methods and computer codes to solve mathematical problems.
29.7%
Annual Growth Rate2
$52,860
Entry-Level Salary2
$103,110
Mid-Level Salary2
$161,900
Late-Level Salary2
Statistician
Statistics is the scientific application of mathematical principles to the collection, analysis and presentation of numerical data. Statisticians apply their mathematical and statistical knowledge to the design of surveys and experiments; the collection, processing, and analysis of data; and the interpretation of experiments and survey results. Opinion polls, statements about the accuracy of scales and other measuring devices, and information about average earnings in an occupation are all usually the work of statisticians.
33.8%
Annual Growth Rate2
$50,660
Entry-Level Salary2
$84,060
Mid-Level Salary2
$133,720
Late-Level Salary2
High School Math Teacher
Math teachers create lesson plans to instruct their students in general or specialized subject mathematics. As a math teacher, you would prepare assignments, homework and tests to impart knowledge and understanding. You would also assess student's progress and abilities throughout the school year. Since math is part of the core curriculum, math teachers must keep up with changes in state guidelines and objectives for math learning to help students meet the established criteria. Math teachers also commonly lead multiple classes throughout the day, with students learning different subjects at ability levels from beginner to advanced placement.
$39,740
Entry-Level Salary2
$60,320
Mid-Level Salary2
$97,500
Late-Level Salary2
Concordia Nebraska

Mathematics: Related Programs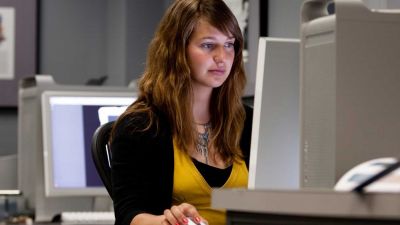 Computer Science
Concordia University, Nebraska's computer science program is designed to help you meet current and future challenges in technology- and application-related fields. Here, you can gain a strong fundamental foundation with an emphasis on practical functions of theoretical concepts.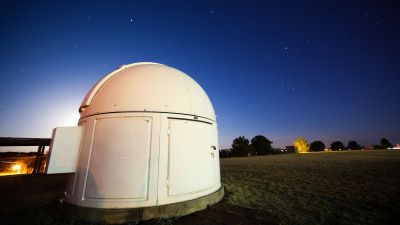 Physical Science
A degree in physical science from Concordia University, Nebraska will give you an interdisciplinary background in the physical sciences including physics, chemistry and math. Many students choose a physical science major as a broad-based education because they want to teach high school science, chemistry or physics, and a bachelor's degree in physical science can help equip you with the comprehensive physical science skills you need to educate your future students.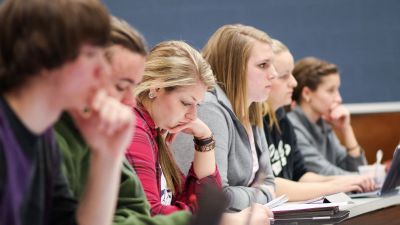 Physics
Whether you want to explore the mysteries of antimatter, aid in the development of laser technologies or discover new energy sources, Concordia University, Nebraska's physics program prepares you to pursue careers and graduate degrees in a variety of disciplines, from astronomy to engineering to computer science. You will gain a scientific foundation through a variety of interactive labs, lectures and classwork to make you a professional in the field of physics.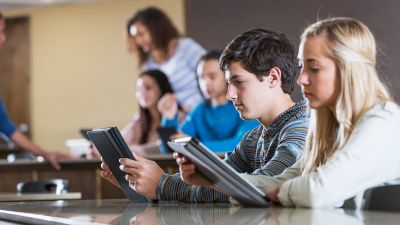 Secondary Education
With a degree in secondary education from Concordia University, Nebraska, you will be equipped to teach grades 7-12, encouraging intellectual and emotional growth at a critical time in the lives of your students. You'll engage in rich coursework, collaborate with faculty and gain invaluable experience first shadowing a professional teacher and then teaching in your own high school classroom.
1 Recent graduates attending graduate school or employed within six months of graduation.
2 Career salary and wages sourced from the U.S. Bureau of Labor Statistics.